Sound

Price

Tone

Versatility

Build Quality
Summary
Our top selection is the amazing Boss OC-3 Super Octave Pedal!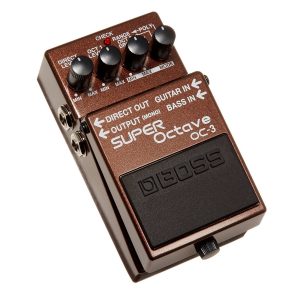 AMAZON
Looking for octave pedal reviews from a detailed buyers guide?
Wondering which octave pedal is right for you?  As guitarists, it's safe to say that we can never have too many pedals. Octave pedals are a fantastic tool for gigging guitarists and players in a band without a bass guitar who are missing that low-end, and they are also growing in popularity with live-loop guitarists and recording session musicians who want to completely transform their tone too (without needing the addition of a bass guitar).
Commonly know as harmony or modulator pedals, octave pedals exist to elevate your signal to the next level.
If you want your guitar to sound like a bass, or are just experimenting with your sound, then an octave pedal is a fantastic place to start. let's look at our top 15 picks, and get started with this buyers guide!
Updated February 2020 with 2 new octave pedals & new information.
| Image | Pedal | View Price |   |   |
| --- | --- | --- | --- | --- |
| | Palmer Kaputt Octave Pedal | AMAZON | | |
| | Electro Harmonix Octave Multiplexer | AMAZON | | |
| | Hotone SOC-1 Octa | AMAZON | | |
| | Digitech Luxe Polyphonic | AMAZON | | |
| | Boss OC-3 Super Octave | AMAZON | | |
| | Digitech 5th Generation Whammy Pedal | AMAZON | | |
| | Fulltone Octafuzz OF-2 | AMAZON | | |
| | Electro Harmonix Micro POG | AMAZON | | |
| | MXR Sub Octave Bass Fuzz | AMAZON | | |
| | EarthQuaker Devices Tentacle Analog | AMAZON | | |
| | Donner Digital Harmonic Square | AMAZON | | |
| | TC Electronic Sub 'n' Up | AMAZON | | |
| | DigiTech Drop Pitch Shifter | AMAZON | | |
| | CNZ Audio Octopus Effect | AMAZON | | |
| | MXR M288 Bass Deluxe | AMAZON | | |
1. Palmer Kaputt Octave Pedal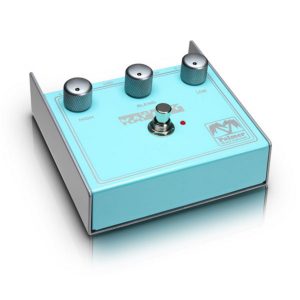 We just had to kick this guide off with this futuristic number from Palmer, the cool blue Kaputt Octave pedal! Palmer like to keep things simple, which is often a good choice when it comes to pedals and footswitches.
The Kaputt pedal comes with both high and low mix switches, with a blend switch to allow you to really get stuck in with creating your own modulated sound. The high-end blend also assists in slightly distorting the signal, so if you're looking for a sound that's a little more fuzz than pure octave, then the kaputt can deliver.
Our only criticism is that the pedal is a bit large, so if you're looking at gathering a compact pedalboard for your live setup then this might not be the one for you.
Pros: Simplistic interface that is surpassingly versatile
Cons: May be a little too large for guitarists who don't have a large pedalboard
Recommended For: Players who are familiar with simple octave pedals and want to experiment with a more bespoke offering
2. Electro Harmonix Octave Multiplexer XO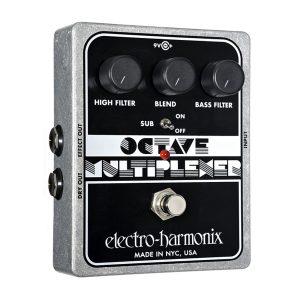 Electro Harmonix can not be left out of any guitar pedal guide. And whether you're looking for a stompbox for rock, jazz, or experimental music, then the Octave Multiplexer is guaranteed to deliver!
The multiplexer differentiates itself from other octave pedals because of its versatility. This pedal is also favoured by many singers and vocalists who want to transform their voice, which makes it a fantastic tool for gigging singer songwriters, live buskers, and youtube artists wanting an all in one voice transforming solution (without having to stick a tube in their mouth a la Bon Jovi!).
This pedal is much bassier than others, so if you're wanting that authentic bass sound whilst maintaining the original high-end of your signal then check this one out.
Pros: The XO is fantastic for emulating a bass, and it isn't just a poor-quality knock-off either!
Cons: Not ideal for players wanting to maintain the high-end of their tone, or for players who are worried about losing their original amp output with a heavy, 'murky' bass effect
Recommended For: Perfect for players wanting to combine a bass effect with a loop pedal, or for players in a live setting that need to strengthen their bass/rhythm section with an added layer
3. Hotone SOC-1 Octa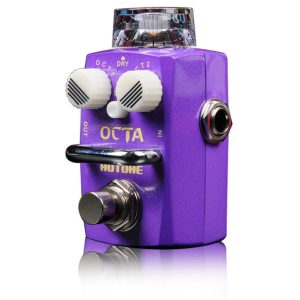 Get a load if this little beauty! A great choice if you're stuck for space with a pedalboard, or simply want a portable modulation solution and don't want to be bogged down by a larger multi-fx board. The Hotone Octa is compact, durable, and really does pack a punch.
Ideal for bass guitarists as well as those of the six string kind, the Octa comes with two switch options; octave voice and dry signal control. What does this mean to the everyday player not versed in octave processes? It means that whether you're playing lead and want an octave backup, or if you're looking to play chords and don't want the muddy low-end sound that occurs with most modulation pedals, the Octa can deliver.
If you're looking for more than the above, then keep on reading. If you're a rhythm playing looking for an octave pedal, then give the Hotone Octa a try.
Pros: It's a perfect size for players with limited space to store a heftier pedal
Cons: Doesn't have as many features as some of the more expensive pedals in this list
Recommended For: Beginners looking to experiment with a simple, cheap octave pedal
4. Digitech Luxe Polyphonic Detuner Anti-Chorus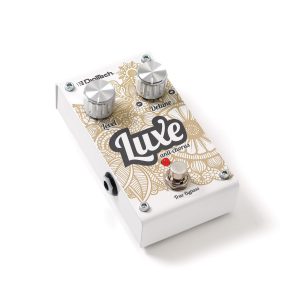 Now, if we were giving out guide medals for the best looking octave pedal, then it would clearly go to this one. This is also much more than a standard octave stompbox, so let's look at what Digitech have mustered up here, who it's for, and what it sounds like.
Digitech are famed for their years of crafting revolutionary pedals, from the analog overdrive to the recent re-release of the Jimi Hendrix Experience whammy/wah-wah pedal. The Luxe combines their unique approach and love for going the extra mile when it comes to emerging into a pedal sector.
The Luxe is actually a branch-off from their famous whammy pedal, just taken much further. The 'anti-chorus' part of the name refers to the consistent modulation of the polyphonic detuning effect, resulting in a combination of octave swells and modulated tones.
The Luxe is amazing for players of all varieties, but is not necessarily an octave pedal (as octave pedals go). We recommend this for experimental players looking for an alternative breakdown or bridge sound, or even as a supplement to a standard octave pedal for those players who want that little bit more.
Pros: Great for players wanting an octave pedal that is a little unorthodox, particularly with the detuning feature that is reminiscent of the famous whammy pedal
Cons: Not recommended for players in need of a standard octave effect
Recommended For: Players wanting to a challenge in terms of going against the norms of what an octave pedal would usually deliver. Also great for experimental guitarists looking for a pedal that doesn't just make crazy noises and has real-world applications in terms of recording and when playing live
5. Boss OC-3 Super Octave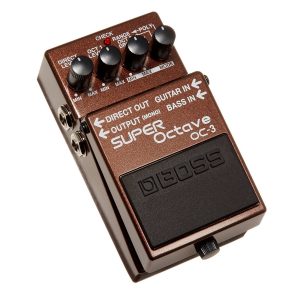 It's all well and good having a pedal that 'kind of' does an octave shift, or 'kind of' does a modulation, or even one that specialises in a certain sub-section of the octave world (i.e. the anti-chorus above). And there's nothing wrong with that, but eventually your musical progression and craving for tonal excellence is going to want more.
This is where the OC-3 Super Octave from pedal behemoth Boss comes in. You've probably already heard about this pedal, and there's several reasons as to why it's our top pick in this guide.
First of all, the pedal works great for both bass and standard guitars. It also works well with seven and eight-strings, and has the octave range capable of dropping the already dropped tunings of a metal guitar.
The OC-3 is the standard Oc-2 on steroids. With polyphonic octave effects a plenty, the Oc-3 includes octave switches (controlled by dropping octave-by-octave), poly octave for specific tonal ranges, and an overdriven selector so you can add a distorted tone alongside the octave effect.
The Boss OC-3 combines the best of all pedals within this list, so if you're looking for a pedal that does it all you don't need to look any further.
Pros: The features, the build, and the usability are all perfect on this pedal
Cons: Whilst it is user friendly, it might not be the best option for beginners who just want an out-of-the-box, one-stomp solution for a very basic octave effect
Recommended For: Guitarists for all levels who want a properly good octave pedal at a fair price
6. Digitech 5th Generation Whammy Pedal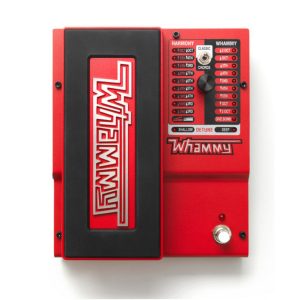 Some may argue that this isn't a whammy pedal. So may argue it isn't an octave pedal. And some would argue it's the best of both worlds. Whatever you want to call it, we love it, so let's take a look behind the Whammy curtain. 
Arguable made famous by metal players such as Dimebag Darrell, the Whammy Pedal is often used most for incredible harmonic dive-bombs and solo squeals which the standard electric guitar/whammy bar combination would never be capable of alone. But this is just scratching the surface of what this pedal is able to achieve. 
The 5th Gen version of the Whammy includes tone modulation, pitch shift, harmony, detune and octave settings, and a true-bypass for no tone confusion. 
This pedal is awesome for players looking for an all rounder that can drastically transform their tone. Particularly if your whammy bar drops are not enough and you want to drop more octaves when you hit that pinched harmonic! 
Pros: This pedal has been iconic since its inception, and with a wide range of features and signature effects it's easy to see why
Cons: Not a standard octave pedal, and should not be approached as such for players looking for a more classic octave option
Recommended For: This pedal is genuinely great for players looking to experiment, for fans of metal and, arguably most importantly. for players who want the benefits of a locking tremolo system for dive-bomb harmonics without having the trouble of a locking system!
7. Fulltone Octafuzz OF-2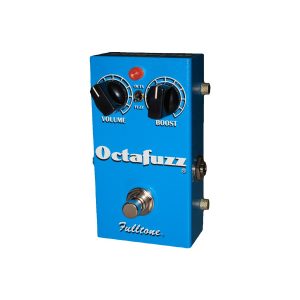 The Octafuzz is truly an octave pedal for the gear lovers amongst us. An exact circuit replica of the Octavio pedal used by none other than Mr. Jimi Hendrix, the OF-2 is incredibly stripped back and packs an octave punch that many would not expect from such a compact pedal. Like many of these old school pedals, the formulas and circuits are tried and tested, so not much has changed… But let's look at what you can get out of the pedal, and why Hendrix was a fan. 
Now that we've mentioned it, you may notice that the OF-2 has a similar build to the Dunlop Octavio which was made famous by Hendrix. So what's the difference? Fulltone have crafted the Octafuzz to operate almost exclusively as a high-end driver, amazing for manipulating lead tones whilst maintaining a crisp, true signal. The simple boost switch means you can keep the modulation to your exact levels, with an octave-up switch for further fuzzy goodness. 
Want to jam to some Crosstown Traffic? You know what to do. 
Pros: Easy to use, absolutely zero learning curve and it does what it says on the tin (pedal)
Cons: May not be considered enough in terms of features and setting for guitarists who are looking to experiment more with octave capabilities.
Recommended For: Absolutely perfect for lovers of the signature Hendrix fuzz with an added octave input
8. Electro Harmonix Micro POG Polyphonic Generator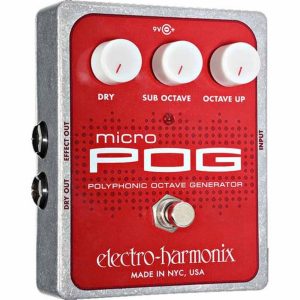 When it comes to discovering a pedal that has the capability of transforming your 6-string into a 12-string, we've never encountered one better than the Micro POG. Electro Harmonix are certainly no strangers to the world of modulation, yet the Micro POG stands out from the rest as a unique pedal for manipulating octave tones. Let's take a deeper look. 
The first thing to note is that the POG allows you to control the dry signal, and the sub octave range of the signal, as well as the overall octave options. The POG is an award winning modulation pedal purely based off these capabilities alone, but that's just the start. 
You can transform your guitar into a bass, a 12-string, and even an organ with the available octave controls. 
This one isn't necessarily for a lover of just octave effects; this is a polyphonic tool ideal for guitarists looking to shift their tone into something completely different. 
Pros: It's an incredibly unique pedal, and the clear controls are very easy to use
Cons: May be a bit too 'one-note' in terms of it effects offerings for some guitarists
Recommended For: Players specifically looking for an effects pedal that can change their 6 string into a 12 string guitar
9. MXR Sub Octave Bass Fuzz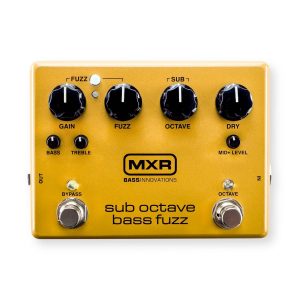 There's no denying that MXR make some amazing pedals. Mostly known for their distortion pedals, we couldn't leave the Sub Octave Bass Fuzz from them out of this list. The Bass Fuzz does exactly what it says on the tin, and more besides. 
The Bass Fuzz focuses on manipulating low-end tones, combining deep octaves with the thick fuzz of a distorted bass. This pedal is also unique as it has a drive option, alongside fuzz, octave and dry signals. This pedal is built for those players not only looking for a distortion boost but also a complete, thick, heavy low-end transformation. No need to combine with a distortion pedal, just stomp and get going. 
We recommend the MXR Bass Fuzz for lovers of bands like Royal Blood, who want that low-end tone with the added fuzz distorted sound. 
Pros: The amount of features and capability of the Bass Fuzz is incredible
Cons: Not ideal for beginners or players lacking pedalboard space
Recommended For: Serious fans of octave effects looking for a pedal that can deliver
10. EarthQuaker Devices Tentacle Analog Octave Up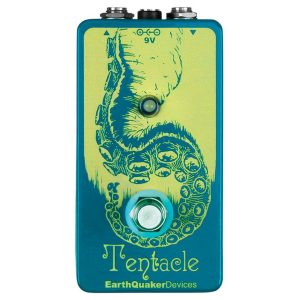 We just had to finish this octave pedal buyers guide with the Tentacle Analog from EarthQuaker Devices. Not only does it look awesome, it's also nice and compact, so if you're struggling for room or just want a smaller pedal at a lower price, then the Octave Up is perfect for you. 
Based on the vastly-praised Hoof pedal (another EarthQuaker devices winner), the Tentacle is supremely simple with a singular analog switch and stomp option. 
The best thing to do is to check out the demos below, and if this pedal sounds appealing to you, then we suggest you snap it up. It's the least hassle out of all the pedals in our guide, and makes travelling with a pedalboard very easy as the setting can not be bumped around in transit. You get the same sound each time, in a beautiful compact box. Perfect.
Pros: Very simple to use, with a surprisingly unique octave effect
Cons: As with many of the smaller pedals on this list, it may not satisfy the needs of the hardcore effects experts
Recommended For: Beginners looking for a step-up from a multi-effects or cheaper octave pedal without having to settle on a complex option
11. Donner Digital Harmonic Square Octave Pedal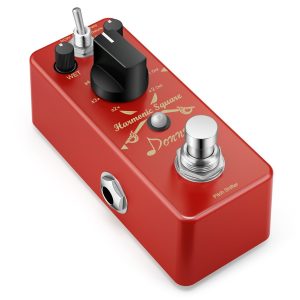 It's no secret that we love compact pedals as much as the next guitar reviews site… And here's another one in this ultimate buyers guide! Here we have the Harmonic Square from Donner Digital, an incredibly responsive pedal with seven versatile modes and setting to choose from, each with their own unique octave effect.
You can also control how wet and dry the true-bypass signal is, which means you can fully manipulate each mode to your liking. A truly versatile miniature stomp box at a fantastic price.
Pros: A great degree of control for such a small and inexpensive pedal, especially compared to other pedals on this list.
Cons: May be lacking in the featured department for players looking for something that offers more of a technical challenge or a steeper learning curve.
Recommended For: This is easily a top contender in the list, perfect for bedroom guitarists and even live artists who do not need to adjust octave settings mid-set (as the controls can be a bit fiddly).
12. TC Electronic Sub 'n' Up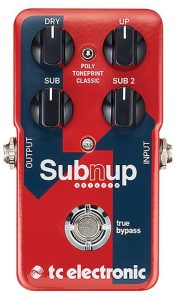 We've covered TC Electronic in a lot of our buyers guides and lists, and the brand really doesn't get enough recognition for the ground-breaking pedals they produce.
The Sub 'n' Up is a classic modulating octave effects pedal, featuring responsive blending options and a polyphonic/monophonic blend which really adds that modern addition to an otherwise classic effect.
Octave levels ca also be dropped and blended, reminiscent of the much-loved DigiTech Whammy but without all the Steve Vai-esque wails!
Pros: Offers a blend of modulating and whammy effects and is very easy to navigate in terms of blending effects.
Cons: As with most of the octave pedals in this guide this is more towards the whammy/modulation end of the octave spectrum, so may be not enough of an octave pedal for some players.
Recommended For: Perfect if you're looking to combine or experiment with octave effects and create a unique effect of your own.
13. DigiTech Drop Pitch Shifter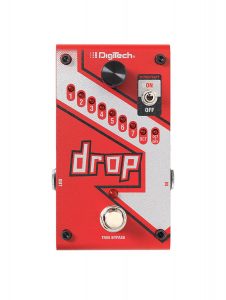 Okay, we promise this is the last DigiTech pedal in our collection. The Drop pedal is a combination of a whammy and a standard boss pedal, which blends the standard effects of vintage octave pedal with the new age whammy modulations of the DigiTech model.
Just like the whammy pedal, you can choose to drop from one semi tone to a complete octave, but rather than an expression pedal this is done at the tap of a foot switch. If you're looking for a cheap alternative to a whammy pedal from a brand with a solid reputation, then give the drop effects pedal a try.
Pros: You've got the whammy, you've got the standard octave pedal, but you want to combine both in one compact effects unit… Well then this is right up your street!
Cons: Is a bit too similar to the whammy pedal to justify the price, so it's worth considering going all in on a whammy pedal purchase if you're serious about this type of effect.
Recommended For: Fans of the whammy pedal that want to keep up with the latest versions of DigiTech's octave offerings.
14. CNZ Audio Octopus Effect
This is a no-nonsense pedal for guitar players who know exactly what they're looking for. You can simply choose between options within the minimal stomp box settings: Go high with the true bypass filtered option, go low with the bottom selector, or combine both setting for a thick, well-rounded and (if turned up enough) an almost fuzzy tone with a substantial bass tone to boot.
Compact, stylish, and gets the job done.
Pros: Players who just want a simple octave pedal that doesn't offer anything out of the ordinary, but delivers on features in a compact build.
Cons: Not recommended for the players that want to branch out into the wider world of octave offerings.
Recommended For: 
15. MXR M288 Bass Deluxe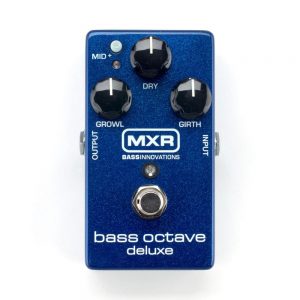 The last pedal in our list just had to be something special. Or, you might even say, deluxe! Finally we have the M288 Bass Deluxe from firm favourites MXR. We've added this pedal as it's particularly great for fans of a distorted tone who are looking for an octave pedal to use for rock and metal music.
The dual octave settings can be controlled via growl and girth, which immediately lets you know what you're dealing with. As a distorted tone sets in you can easily make the signal as muddy as you like, or dial back on the fuzz and boost the bass to really make your power chords and drop d runs scream. Perfect!
Pros: Is easily the best pedal in this list for emulating bass tones.
Cons: Not ideal for players that want a more standard octave effect.
Recommended For: Quite possibly the best octave pedal for live-looping or for players that want to mimic a bass sound with a pedal that does it realistically.
Video Demos & Reviews
We can write about circuit boards and modulation algorithms for weeks… But what do these pedals actually sound like? Here's 5 of our favourites from the guide so you can see listen to their octave goodness.
Boss OC-3 Super Octave
Digitech 5th Generation Whammy Pedal
Electro Harmonix Micro POG
MXR Sub Octave Bass Fuzz
EarthQuaker Devices Tentacle Analog
Buyer FAQ's & Need to Know Facts 
Who are octave pedals for? 
Octave pedals are primarily used for adding an extra octave to the signal of your guitar. Whether that's low, high or dry is totally up to you. Many pedals come as a fuzz/octave or modulation/octave combo too, so the world really is your oyster.
Modulation VS Octave-Only Effects
This all depends on what you're looking for. Modulation effects generally combine octave effects with a fuzz and additional modulation, such as making your guitar sound like a 12-string or utilising a whammy effect for extreme octave boosts (both low and high). For the purpose of this guide we've tried to stick to octave pedals, however if you're looking for a modulation effect then the multi-effects and those branded as modulators with an octave selector are the better option.
When it comes to just octave pedals, those like our winner the Boss OC-3 work perfectly, with no distractions or other options to muddle with your octave-driven tone.
Using the Octave Pedal for Live Looping 
Loop and Octave pedals go together perfectly. If you don't have a bass guitar or just want to lay down a bass rhythm, then there's nothing better than throwing down an octave bass loop.
More from Pedals
---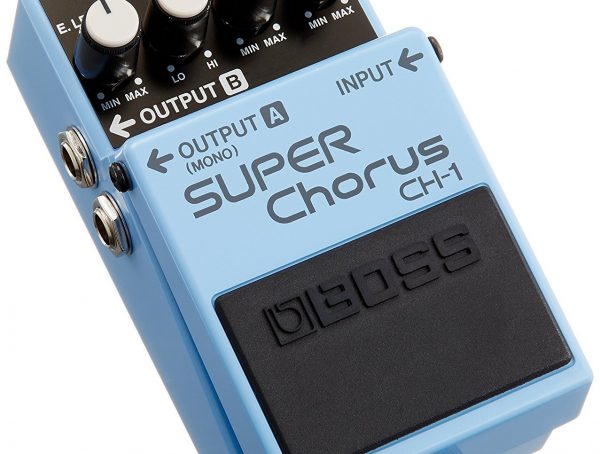 By now we've played, reviewed and got engrossed in countless Boss pedals... but what's one more, right? The CH-1 is …
As a guitar player, how do you choose the best chorus pedal? The right chorus pedal can add a huge amount …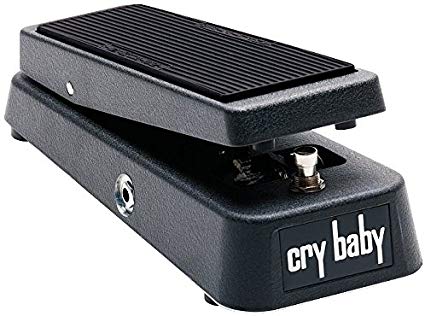 Full Review   First Impressions  We're perhaps a little biased with the Cry Baby, because it's such an utter classic, so it can …
Editor Picks
---