Jim Dunlop Cry Baby Wah Review
Features

Build Quality

Size

Price
Full Review
First Impressions 
We're perhaps a little biased with the Cry Baby, because it's such an utter classic, so it can be hard to be subjective in that respect (however for the purposes of a fair review we've done our best!).
Straight away, it's hard to deny the dense durability and size of the pedal, because it's such an utter powerhouse and pedal board staple. The effect also kicks-in immediately upon turning on, so you can jump straight in to trying that Voodoo Child (slight return) intro.
So, as if it was any surprise, our first impression is that the Cry Baby is an utter legendary pedal, from build quality and looks alone. Let's take a further look at exactly what the Cry Baby wah pedal is made of, the effects it offers, and the reason why it's considered one of the best effects pedals of time.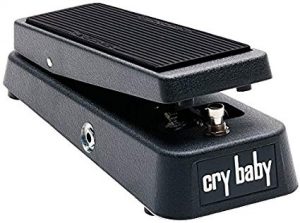 Features 
This specific wah pedal we're reviewing is sold as a bundle, featuring the Dunlop Crybaby GCB-95 Classic Wah Pedal, as well as two free patch cables. In addition to this, it delivers that quick, abrupt wah sound thanks to the 100k ohm Hot Potz potentiometer. Read on to discover more about one of the best guitar pedals on the market for musicians today. You won't be disappointed with this impressive wah pedal; that is for certain!
Not only does this pedal impress on the sound front but it also delivers in terms of reliability and durability, as it has a heavy die-cast construction. This ensures that you get plenty of use out of your Dunlop Wah pedal.
However, it has to be the sound that is the star of the show. Wah-wah pedals have created some of the most timeless rock sounds, and that is certainly what you can expect to achieve with this piece of equipment. It has a number of great sound effects, which have been an instant hit with the likes of Eric Clapton and Jimi Hendrix, so you know that it is a good choice! 
In addition to this, the pedal is powered by a 9-volt battery and/or Dunlop ECB-03 AC Adapter. So, you can either use a power supply or batteries, whichever you find easier. It weighs 2.47 pounds, with dimensions of 10 x 4 x 2.5 inches.
You only need to look at the reviews that have been left by others that have used this wah pedal to see that it is held in very high regard. You will find that a lot of people comment on the timeless quality of this wah pedal. You certainly don't need to worry about any of the sounds becoming dated or past their time.
All of the control comes from your foot on the pedal, with no switches or bottoms, making it very easy and simple to use. The cable that comes with the pedal is six inches long. 
Size 
When compared to other wah pedals, it's clear that the Cry Baby has been used a staple in terms of sizing, and fits perfectly in the middle of being too large, and too small. It's completely perfect, and the type of pedal that will fit snugly into most modern pedal boards.
Size (width and height): 10.9 x 4.9 x 3.6
Video Demos
Pros
Simply plug in the pedal and play. 

Extremely durable. 

Has a timeless quality to it, with great effects.

Use a power supply or batteries.

Comes with two free patch cables. 

Exceptional workmanship.

Clicking noise on activation makes it easy for you to know if the pedal has been activated properly. 
Cons
It does not come with a DC adaptor. Not all of the standard adaptors are going to fit, as the port is recessed inside of the harness. It's important to make sure you have the right adapter so you can use this straight out of the box.

Requires quite a bit of weight in order to activate the pedal.
Final Thoughts
From the construct to the diversity of the singular wah wah effect, there's a reason why the Dunlop Cry Baby is so sought-after by guitarists after being on the market for so long.
Whether you're looking to emulate blues guitarists of yesteryear, or simply craft your own sound with the help of a unique wah effect, the Jim Dunlop Cry Baby should be your first port of call.
View Price
Frequently Asked Questions
Is this pedal used by blues guitarists? 
Yes, the wah pedal is a staple in the arsenal of a blues guitarist. Often, the specific pedal is also this exact one.
Is the expression pedal on the wah hard to use? 
Like any effects pedal which involves modulating movements that are conducted via the musician, there is a little bit of getting used to with any wah pedal. However, it's not like you're having to lear then guitar all over again!
Did Jimi Hendrix use this pedal? 
Yes, as have a whole plethora of famous blues and rock guitarists!
More from Pedals
---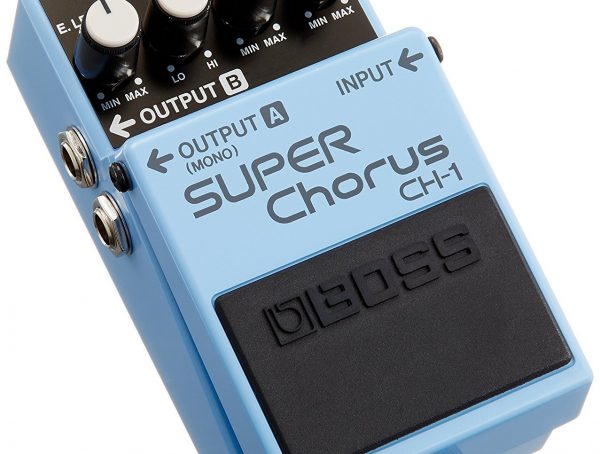 By now we've played, reviewed and got engrossed in countless Boss pedals... but what's one more, right? The CH-1 is …
As a guitar player, how do you choose the best chorus pedal? The right chorus pedal can add a huge amount …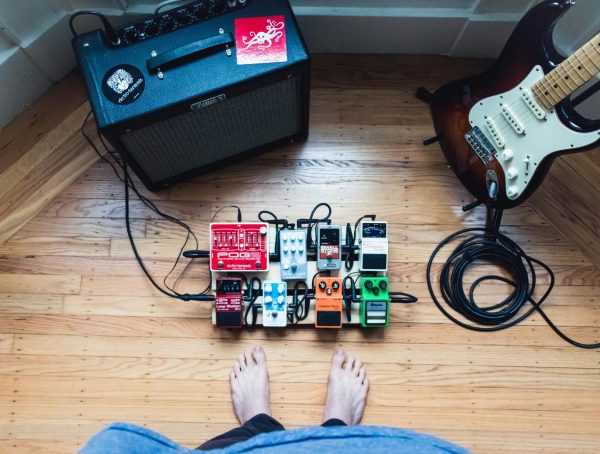 Looking for a guide to the best flanger pedals to suit your guitar playing style? Look no further than our ultimate …
Editor Picks
---