Versatility

Build

Price

Features
Top Selection
Our top selection is the Boss CE-5 Ensemble Chorus Pedal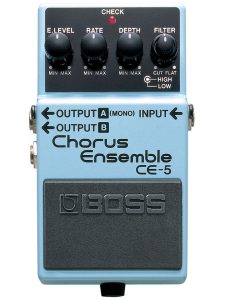 Check Price
As a guitar player, how do you choose the best chorus pedal?
The right chorus pedal can add a huge amount of presence to your sound, helping you get the classic 80s and 90s rock guitar sound.
Chorus pedals work by dividing the signal from your electric guitar into two halves. One half — the wet half — is put through several pitch shifts and delays, giving it extra presence. The other signal is kept dry, helping to blend the effect into your guitar's natural, unprocessed tone.
From low-cost options to high-end effects, a huge variety of chorus pedals are available to suit any guitarist's needs and budget. Below, we've listed our 10 favourites, complete with a detailed summary of each pedal's top features and unique benefits.
Table Of Contents – Jump To: 
The Ten Best Chorus Pedals – 2020 Quick View 
1. Behringer UC200 Ultimate Stereo Chorus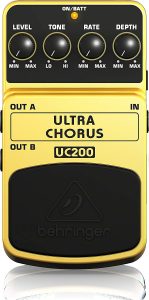 Available for less than $/£50, the Behringer UC200 is one of the best budget chorus pedals on the market. This pedal provides a thick, powerful chorus effect that's a great choice for 80s and 90s rock, acoustic songs and more.
The UC200 features four control knobs, providing you with control over the level, rate, tone and depth of the effect. There's a status LED that lets you know when the effect is active, as well as a sturdy on/off switch that makes controlling the effect simple.
While it's obviously not a high-end chorus pedal, the Behringer UC200 is a surprisingly effective pedal that's available at an excellent price.
Check Price
2. Boss CH-1 Classic Stereo Super Chorus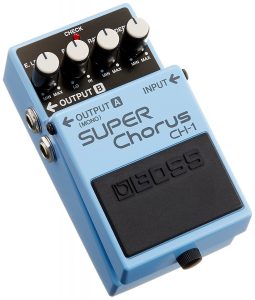 One of the classic chorus pedals, the Boss CH-1 delivers everything you'd expect from a Boss pedal. There's the excellent build quality, with solid metal construction, to the four varied knobs allowing you to control every aspect of the effect.
From a sound perspective, the Boss CH-1 geets a high score. The effect level knob allows you to tweak the effect's intensity, giving you everything from a mild sparkle to the thick definition of a heavy chorus effect. This pedal even includes two outputs for a stereo chorus effect.
While it's price is significantly higher than the Behringer UC200, the Boss CH-1 is a real step up that's worth considering if you're searching for a versatile, great-sounding and extremely durable chorus pedal.
Check Price
Full Review
3. Ammoon Nano Series Chorus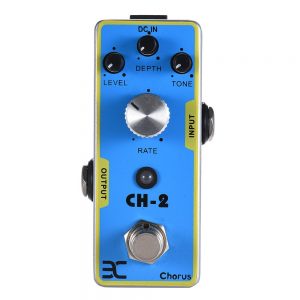 Inexpensive and surprisingly good sounding, the Ammoon Nano Series Chorus delivers decent tone at an extremely good price.
Cheaper than even the low-cost Behringer UC200, this pedal from Ammoon offers on the bare minimum in terms of controls. There are level, rate and depth knobs, with a switch allowing you to change from a normal chorus to a deeper effect.
Despite this, it sounds surprisingly good. While it won't win any awards for its tone, the quality of the effect is better than you'd expect for a pedal in this price range. All in all, this is a reasonable choice if you're looking for a cheap, effective chorus pedal for your practice room.
Check Price
4. AZOR Chorus Guitar Effect Mini Pedal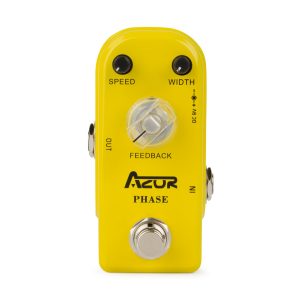 Another inexpensive mini-pedal, the AZOR Chorus pedal delivers a pure analog chorus sound in a compact package.
This is a mini-pedal, meaning it's significantly smaller than your standard chorus pedal. There are only three control knobs — level, depth and rate — giving you less control over the chorus effect than you'd get from a Boss CH-1 or a Behringer UC200 pedal.
Despite this, the sound quality is surprisingly good. Like Ammoon pedal above, this pedal isn't likely to win any awards for its tone. However, its swirly, dreamy sound makes it a good option for anyone in need of a compact, reliable chorus pedal at a budget-friendly price.
Check Price
5. MXR M234 Analog Chorus Pedal Bundle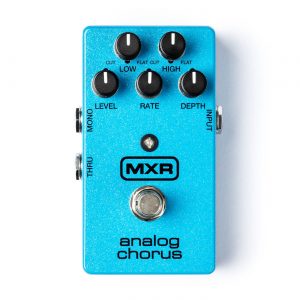 The MXR M234 is a worthy competitor to the Boss CH-1. With its bucket-brigade technology, this pedal produces a classic, sweeping chorus effect reminiscent of high-end analog chorus pedals. It even has two outputs, allowing for an impressive stereo chorus effect.
From a build quality perspective, the MXR M234 is an excellent pedal. It has a compact form factor that makes it easy to squeeze into your gig bag or fit onto a pedalboard. Despite this, it features all of the control options you'd expect from a mid-range to high-end effects pedal.
Add all of the bundle items, such as an AC adapter, patch cables and picks into the equation, and the MXR M234 is a great mid-range buy.
Check Price
6. Boss CE-5 Chorus Ensemble Pedal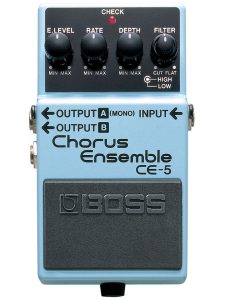 Another excellent mid-range chorus pedal, the Boss CE-5 produces a wide variety of chorus effects to suit the needs of any guitarist.
As you'd expect from Boss, the build quality of the CE-5 is excellent. The control knobs work perfectly and feel sturdy. The pedal itself clicks on and off nicely and easily fits into just about any pedalboard. There are even two outputs for a smooth, thick stereo chorus effect.
From a control perspective, the CE-5 also scores highly. With five control knobs, you have full control over the effect level, rate, depth and a high/low filter. Like the MXR pedal above, this is part of a bundle and comes with an AC adapter, instrument cable, patch cable and picks.  
Check Price
7. Danelectro D-5 Fab Chorus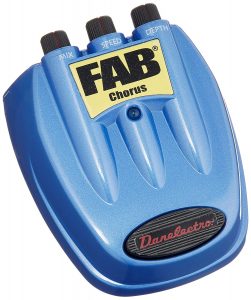 If you're looking for a low-cost chorus pedal that's perfect for the practice room, the Danelectro D-5 Fab Chorus could be it. Cheap, simple and lovably plastic, this pedal offers a good chorus effect at a price that even the most budget-conscious guitarist can feel okay about.
From a build quality perspective, the Danelectro D-5 is good for its price. Yes, it's plastic and is not really suitable for the stage. However, it's a light, compact pedal that's great for tossing into your gig bag on the way to practice or rehearsals.
As for the sound quality, it performs significantly above expectations for a pedal that's available in this price range. Controlling the mix, speed and depth is easy, giving you a wide range of fun, thick chorus sounds to choose from.
Check Price
8. Tom'sline Engineering Analogue Chorus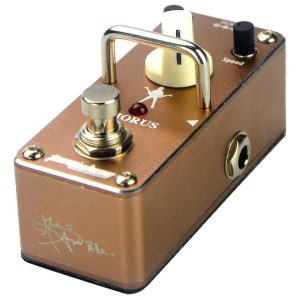 Another low-cost, great-sounding chorus pedal, the Tom'sline ACH3S provides fantastic clarity for the price.
The signature pedal of famous shredder Michael Angelo Batio, the ACH3S is a compact pedal that offers only a few control options. There's are volume, speed and depth knobs, giving you a limited but acceptable level of control over the sound of the effect.
From a sound perspective, this pedal massively outperforms expectations. The sound is clear, rich and full of life, with a classic 80s/90s chorus tone. It also provides true bypass, meaning it won't interfere with your signal chain when it's switched off and not in use.
Check Price
9. Joyo JF-05 Classic Chorus Pedal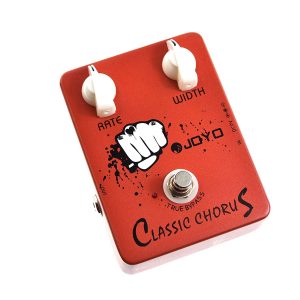 Another excellent low-cost chorus pedal, the Joyo JF-05 provides a rich, classic chorus sound with plenty of control over the effect's modulation and intensity.
The JF-05 only features two control knobs — one for the rate of the effect and the other for the width. Despite this, it's surprisingly easy to tweak the controls to get the exact chorus tone that you're looking for.
Is this pedal as versatile as the Boss CH-1? Of course not, but it's not particularly far behind. If you're looking for a durable, stage-ready chorus pedal with true bypass and don't want to spend a fortune for features you won't use, the Joyo JF-05 is a good choice.
Check Price
10. Sonicake Cloud Chorus Effects Pedal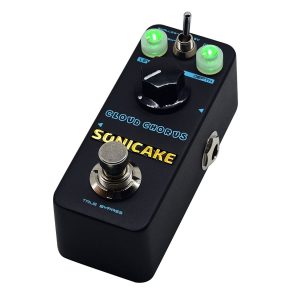 Priced fairly and built to last, the Sonicake Cloud Chorus is a good mid-range chorus pedal that's aimed primarily at enthusiasts seeking a classic chorus sound.
The Sonicake Cloud Chorus features two unique chorus modes. The first is a shallow, classic Bucket-Brigade style chorus sound that's amazingly versatile, while the second is a deep chorus sound with a higher degree of tonal variation.
From a build quality perspective, the Cloud Chorus gets a good score. It feels rugged and fits on a pedalboard with no problems. The switch, input and output are both sturdy. There's also a true bypass design, meaning your signal won't be affected when the effect isn't in use.
All in all, this is a good quality chorus pedal that's perfect for practice or the stage, available at a surprisingly affordable price.
Check Price
Video Demos
Behringer UC 200 
Boss CH-1
MXR M234
Boss CE-5
Joyo JF 05
Conclusion
Hopefully this post has helped you in finding not only what are arguably the best chorus pedals available today, but more importantly the best kind of chorus pedal for your specific style of guitar playing.
If you enjoyed this guide, make sure you check out our similar write-ups for loop pedals and the much-loved overdrive pedals which no guitarist can be without.
More from Pedals
---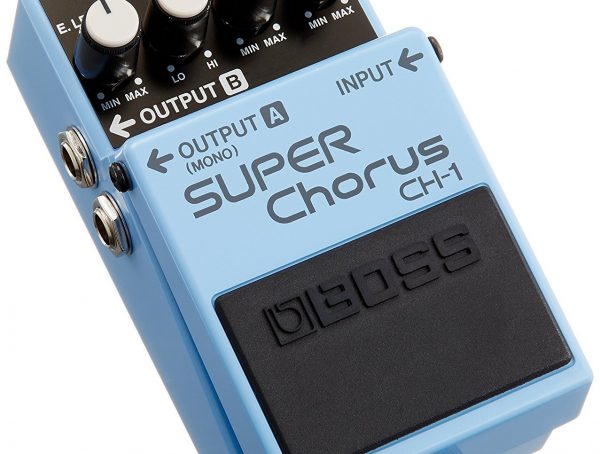 By now we've played, reviewed and got engrossed in countless Boss pedals... but what's one more, right? The CH-1 is …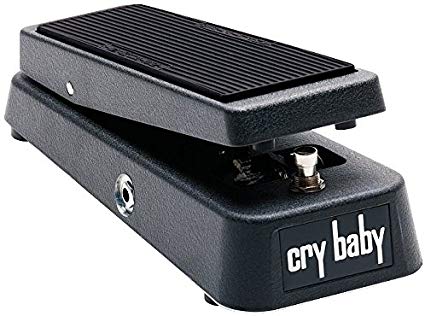 Full Review   First Impressions  We're perhaps a little biased with the Cry Baby, because it's such an utter classic, so it can …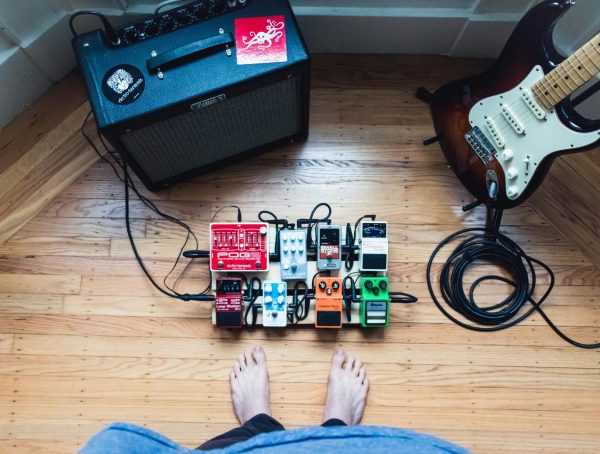 Looking for a guide to the best flanger pedals to suit your guitar playing style? Look no further than our ultimate …
Editor Picks
---