Boss CH-1 Review
Features

Build Quality

Size

Price
By now we've played, reviewed and got engrossed in countless Boss pedals… but what's one more, right? The CH-1 is a very diverse and compact chorus pedal, great for beginners and pros alike.
Whilst it takes a little bit of getting used to it's certainly still beginner friendly, and provides the type of features that will allow players to tweak and develop a unique chorus sound as their knowledge of the pedal grows.
What's so super about the Boss CH-1 Chorus Pedal?
Let's get into the nitty gritty of why you should seriously consider the CH-1 as your primary chorus pedal, the types of guitarists we'd recommend the pedal for, and why Boss have yet again hit it out of the park with the CH-1.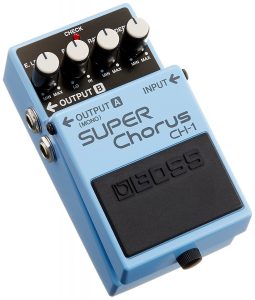 Full Review
Features & Build
As with most premium Boss pedals, the CH-1 looks like a lot to take in at a glance. The controls seem a little cramped and the large text makes it seems like theres a whole load of features that are going to be difficult to work out. But, this couldn't be further from the case.
Everything is where it needs to be in the CH-1, and this is true for the interface too. In terms of the features and pedal knobs (and what you'll find), you will see:
Effect Level – Literally, the amount of chorus effect you'll be blending into your 'clean' signal
EQ – A standard equalisation effect for essentially evening-out the chorus effect
Rate – The overall rate or intensity of the chorus effect
Depth – The pitch depth of the effect
The appeal of the CH-1, and something that is common with Boss pedals, is that the attention to detail is quite frankly on another level to the majority of chorus pedals on the market. For instance, the pedal has built-in mono and stereo output options, meaning that you can either connect to one amp or multiple (if that's your style).
It's simply that classic stereo effects that can either sound like you're very subtly hearing a light chorus almost 'breezing' across the top of your guitar signal, or you can go for the full-blown, rapid left to right, fade in and out mode that is almost more like a tremolo pedal than it is a chorus (but this is the CH-1, so clearly it knows what it's doing!).
Powered by: 9V Battery
Weight: 1.12lbs
Dimensions: 9×4 Inches
Video Demos
Pros
It's compact enough to include in your pedalboard 
As with most Boss pedals, this is sturdy enough to travel with and take on the road touring
Cons
If we're being really picky, it can be a little fiddly and confusing to get used to for beginners (but certainly worth putting the time in to get to know the pedal, and its multiple uses).
Conclusion
Boss have done it again. With the CH-1, Boss have certainly earned the self-proclaimed title of it being 'super', and as is common with even their low/mid-range pedals, have literally thought of everything.
Get this pedal added to your collection, and for more information on the world of the chorus pedal check out our extensive guide to chorus effects.
Check Price
More from Pedals
---
As a guitar player, how do you choose the best chorus pedal? The right chorus pedal can add a huge amount …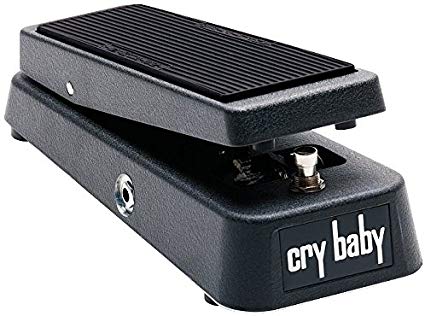 Full Review   First Impressions  We're perhaps a little biased with the Cry Baby, because it's such an utter classic, so it can …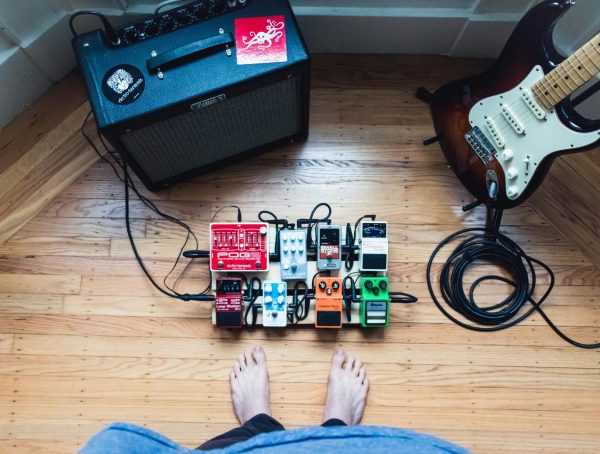 Looking for a guide to the best flanger pedals to suit your guitar playing style? Look no further than our ultimate …
Editor Picks
---