Review
Features

Build Quality

Tone

Size
Summary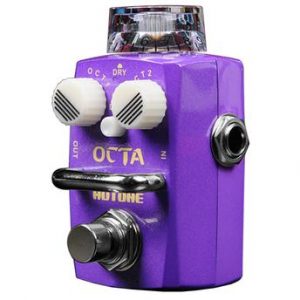 Check Price
Hotone SOC-1: The Miniature Octave Pedal For Guitarists With Limited Space
It's very easy to judge the Hotone SOC-1 straight away just based on it's size, but on this occasion, size certainly does not matter.
Whilst it's lacking in features compared to other pedals in our best octave pedals guide, this is a fantastic pedal recommended highly for beginners, and also for players who may live in apartments with limited space, have a pedalboard lacking room for another addition, or simply want am inexpensive octave pedal for travelling that can be stored with ease.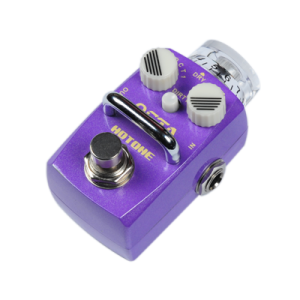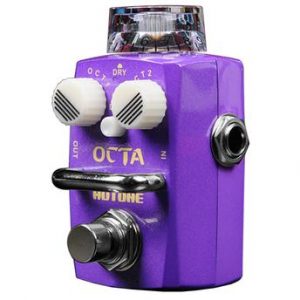 First Impressions
The striking features are the size of the SOC-1, and the unique casing. The pedal is adorned with various knobs that clash with the bright purple colour of the casing, and it may even seem that the pedal is a little too 'busy' to look at. But it's all with good purpose. Let's look at what those stand-out knobs do, and why the Skyline Octa pedal is presented the way it is.
Pros: 
Fantastic price
Sturdy construct, fantastic for travelling guitarist that want a compact octave pedal
Ideal for beginners
Flexible 'Dirty' option to disrupt the dry signal
Cons: 
Lacking in features compared to more expensive options
Not ideal for seasoned players
Features
Hotone have packed the SOC-1 with plenty of features across such a small interface. The goal of the pedal is to deliver octave versatility in a compact octave effects unit, quite clearly marketed to beginners with the clean and simple knobs, and basic construction. So, what is included on the pedal?
Oct 1: Octave 1 addresses the higher harmonic levels of octave processing, made to blend with Oct 2 to create a well-rounded, harmonically rich octave processing effect.
Oct 2: Octave 2 again addresses polyphonic processing, but at the lower level. Tweaking Oct 1 and Oct 2 will give a nice blend of both the low and high octave effect, nicely blending with the dry signal of the guitar without destroying or distorting the original sound from the amp. This is where the dirty setting comes in…
Dirty: This effect distorts the dry signal by introducing a level of fuzz to the effect. This is great for giving a boost along with a distortion pedal, ideally something more heavy like the Boss DS-1 rather than an overdrive counterpart.
Top Dry Level Control: The incredibly unique top knob gives the player control over the dry signal coming in to the pedal, can be treated a little like a volume and a tone knob all in one. It's also easy to use in a live setting, as it's simple enough to reach from the top of the stomp box.
Size & Build Quality
Let's face facts… This pedal looks cool. The control knobs are glow in the dark, and the pedal comes with a handy metal bar to increase sturdiness. Size is also great for travelling or for pedalboards with limited room.
Weight: 190g
Height & Width: 74mm x 44mm x 44mm
Likely To Fit In a Pedalboard? – Yes
Easy To Transport? – Yes
Easy To Store? – Yes
LED lights also show on the Oct 1 and Oct 2 knobs, ideal for playing in live settings where visibility may be obscured.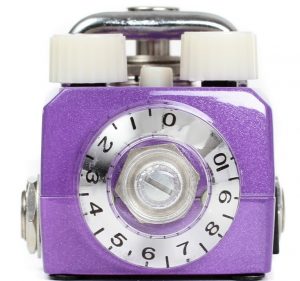 Video Demo
Recommended For
Beginners and travelling guitarists looking for an incredibly sturdy pedal that is low cost, and offers a basic dry and dirty octave combination effect.
Conclusion
Whilst it's not in our top three, the Octa still made our top octave pedals guide for good reason. It's incredibly fairly priced, and will appeal more to beginners and gigging guitarists than the more seasoned player. All in all, a solid (literally) pedal that doesn't mess around when it comes to delivering an octave effect without needless knobs or effects to muddy the process.
Check Price
More from Pedals
---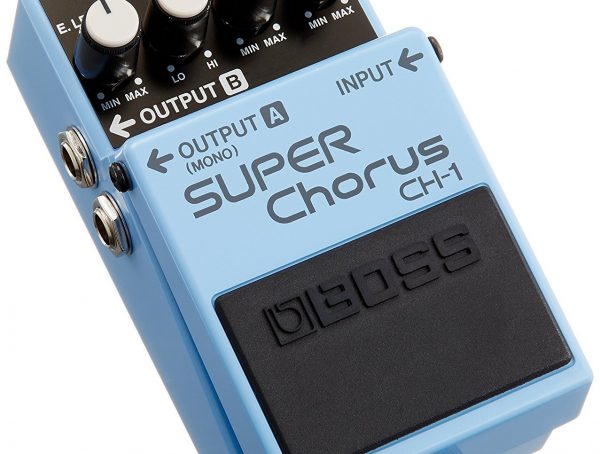 By now we've played, reviewed and got engrossed in countless Boss pedals... but what's one more, right? The CH-1 is …
As a guitar player, how do you choose the best chorus pedal? The right chorus pedal can add a huge amount …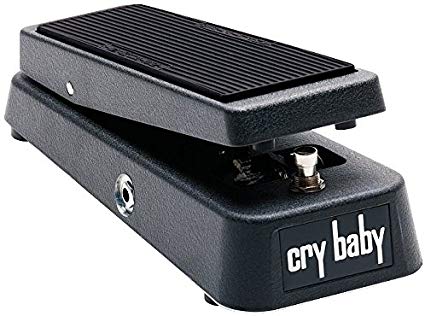 Full Review   First Impressions  We're perhaps a little biased with the Cry Baby, because it's such an utter classic, so it can …
Editor Picks
---