How good is the Crush Pro CR120H from Orange Amps?
When it comes to Orange amps, their reputation is pretty grand. They know how to make some of the best contemporary models around, but can also offer up solid-state designs, too. With one of their latest products off the line, the Crush Pro CR120H, we're looking at one of the soundest choices you're likely to find in terms of amplifier heads. Let's delve into a little more detail, shall we?
View Price
Features
In regards to the features of this lovely piece of equipment, the Crush Pro comes in the standard Orange headbox, as you'd expect. With one-hundred and twenty watts of power, you can expect quite the emphatic eruption. Their focus and efforts went into creating the standard two-channel layout sound as perfect as they possibly could. The rear possesses an effects loop – a port that allows both the channel and reverb footswitch. 
It's a super simple piece of equipment, so if you're a veteran or a beginner, you'll be able to handle everything. Nothing is too complex to work with – no awkward buttons or anything confusing like that to deal with.
The primary set of controls you'll deal with are the master controls, which deal with the built-in reverb and master volume. Adjacent to the reverb knob, you'll see a small switch that lets you select the spring, hall, or plate reverb modes.
There's also a dirty channel with volume control. Finally, you'll see that there's a clean channel cluster with treble, bass, and volume. Each channel has its own EQs – this makes everything so much easier. 
As time moved on, Orange started to get a reputation for having amazing dirty channels and overdrive. When it came to the cleaner sounds, however, they didn't really cut it with customers and reviewers. The Crush Pro CR120H is almost the antithesis of this idea.
With this head, the clean noises are a lot more crisp and clear. The dirty channels are by no means a problem, but they aren't what most people would expect when dealing with Orange amps. This kind of issue can easily be fixed, however, by using the method most guitar players use – running a few stomp boxes through the effects loop would allow that dirtier sound to be heard.
All in all, if you're looking to perform, then the Crush Pro CR120H will allow you to receive the quality you desire. 
When it comes to the likes of solid-state amps, there won't be many better on the market than this one. Regardless of whether you're comfortable with using Orange for your solid-state, it's objectively observable that this thing would be worth it. 
Video Demos
Let's take a look at exactly what the Crush Pro CR120H looks and sounds like!
Pros
To quickly summarize the good points, we'll start by mentioning that the Crush Pro CR120H will produce the sound you're looking for when hoping to perform. It'll give off that clear and crisp noise you require. It also could not be simpler to operate, so there will be no problems with the setup. 
Cons
One issue that many have mentioned is the cost when you consider the cabinet. In this day and age, a stack isn't the most common method. If you've got money to spend, then you'll be fine, but those with a tighter budget may look elsewhere. 
Frequently Asked Questions
Does the Crush Pro CR120H have any built-in effects?
Well, other than a clean and distortion setting, no. But that vintage crunch setting sure sounds crisp...
How many channels does this amp head have?
This is twin channel, and is built to sustain multi-channel usage (recommended that you couple the Crush Pro CR120H with a reputable cab in order to build a tonally durable amp cab stack).
Conclusion
Orange is a well established brand, and it's seriously great to see that their premium offerings really are as good as I've heard about in the past. Personally I think Orange are one of the better amp manufacturers on the market; it's like they just understand what guitarists want, especially when it comes to tone and the overall look/feel of their amp heads. Awesome stuff.
View Price
See also:
More from Amplifiers
---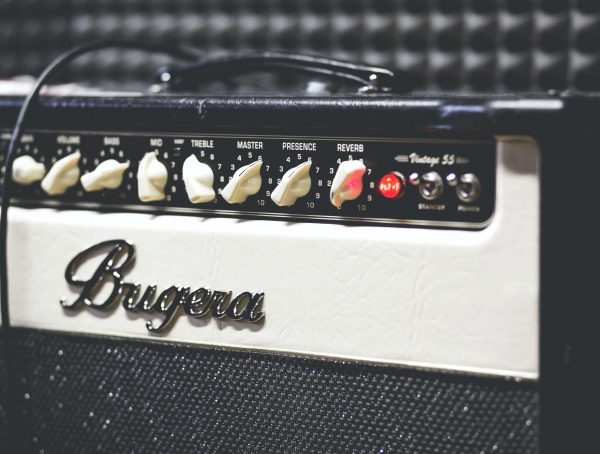 Looking for a miniature guitar amp (with a headphone jack) that still packs a punch? You might be landing on this …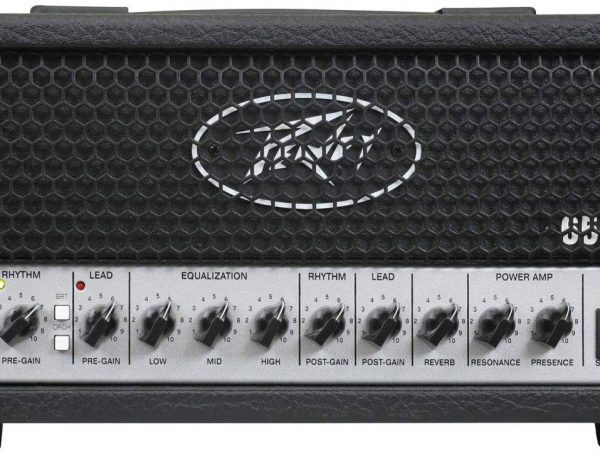 How does the Peavey 6505 Mini Head compare to larger amplifier heads? Here we're going to be taking a little look …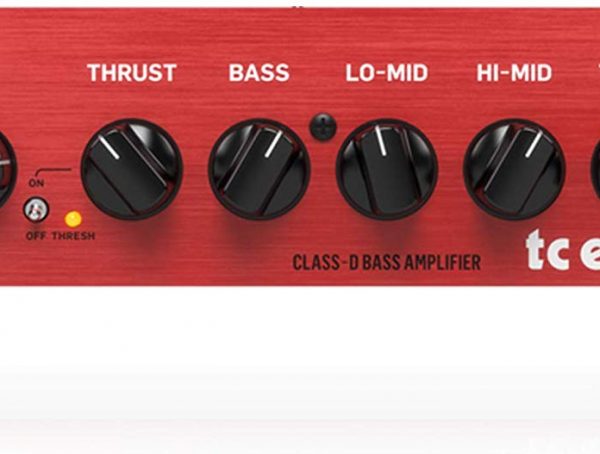 Is the TC Electronic BQ250 one of the best bass amp heads on the market? Let's find out in this review. …
Editor Picks
---