How does the Peavey 6505 Mini Head compare to larger amplifier heads?
Here we're going to be taking a little look at the Peavey 6505 Mini Guitar Amplifier Head. It's a miniature recreation of the 6505 that did so well and became quite the success.
For those of you who aren't after the full 120Ws, this smaller item has been created. If you're looking to make some noise exclusively at home or in a studio, then this much smaller 20W amp head is going to make a life a lot easier for you.
You could add in some powerful new tech to this head, and you'll have a wonderful amp that will deliver the exact tones you're looking for. 
View Price
Features
The original that this mini is based on has a lot to live up to. The larger, more powerful model is known as one of the greatest metal guitar amps ever made. It has no problem mimicking the sounds of its big brother, albeit with a much smaller and quieter fashion. With such a size difference, you might think the quality drops off slightly, but those at Peavey have managed to keep things just as sexy. 
As we mentioned, it's literally based on its larger predecessor, so you can expect the same structure, voicing, and features. You can also expect a few newer features in this significantly smaller edition.
The rhythm and lead channels are individually voiced in order to provide room for the clean sounds and the distorted, overdriven sounds, respectively. The rhythm channel also includes its own pre-gain and post-gain controls, crunch switch, and a bright switch. The lead channel has a different set of pre and post-gain knobs.
It has a mic-simulated USB audio jack if you wish to connect directly to a computer. A dual-footswitch controller is included and can operate either Reverb/Loop or Channel/Boost functions.
You can operate both simultaneously if you wish to add an extra footswitch controller. This small piece of equipment may look as though it might not do some damage due to its size and weight, but it can certainly pack a punch.
The rhythm and lead channels more than give off clean and distorted sounds, respectively. As we mentioned before, smaller amps tend to give off a low-quality, buzzy sound – 6505 MH can give off a dynamic and powerful noise akin to that of its big brother.
The Peavey 6505 MH is a bargain with regard to the quality you'll likely receive for the money you spend. It's to be expected that the miniature version of one of the great is going to pretty much emulate its larger version, so it shouldn't come as a huge surprise. It's also priced a lot less than other mini heads with a lot less power and versatility. 
Video Demos
Check out how the Peavey 6505 looks, feels and sounds like with the below video demos:
Pros
You'll be getting a real bang for your buck with this thing. As mentioned before, it's cheaper than many other mini heads out there. It's also going to provide a fantastic sound if you're looking to create some marvellous rock and metal sounds at conversation level. 
Cons
If you could pick out an issue, then some have mentioned that there is not as much dynamic punch. Meaning things can get a little indistinct at certain times. 
Conclusion
I'd be lying if I said I wasn't skeptical about playing on a smaller amp head, but smaller in this context certainly doesn't mean a super tiny amp. However, the Peavey 6505 really took me by surprise and has it's smaller size is deceptively loud and reactive, especially when cranking the volume.
Great for players looking to put together a custom amp head & cabinet combo but may not want something as large as guitarists may commonly opt for.
View Price
More from Amplifiers
---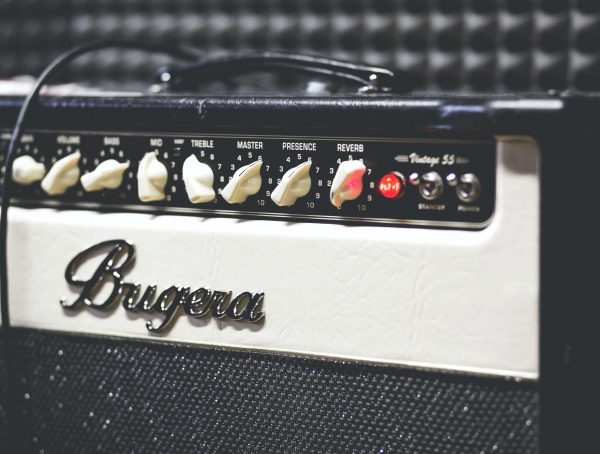 Looking for a miniature guitar amp (with a headphone jack) that still packs a punch? You might be landing on this …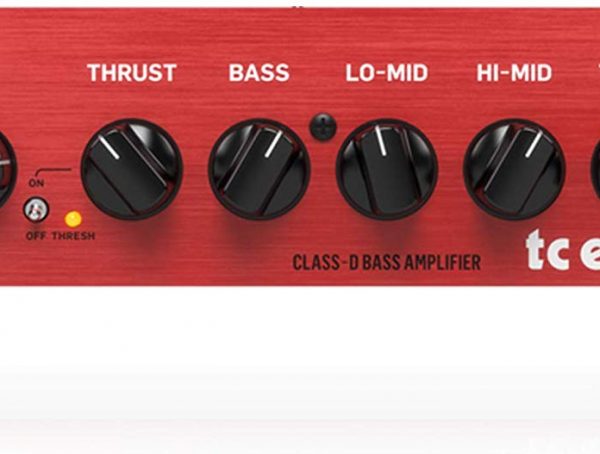 Is the TC Electronic BQ250 one of the best bass amp heads on the market? Let's find out in this review. …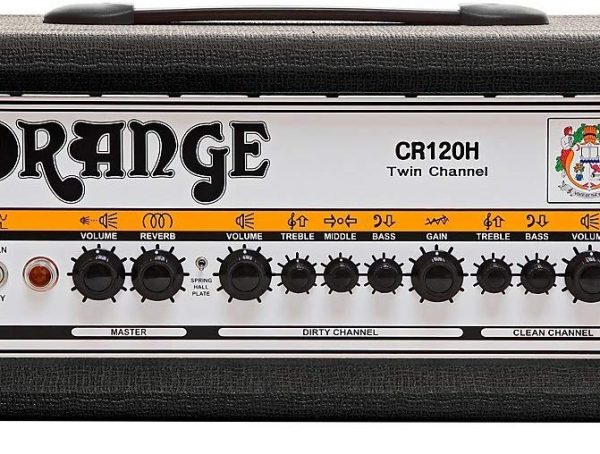 How good is the Crush Pro CR120H from Orange Amps? When it comes to Orange amps, their reputation is pretty grand. …
Editor Picks
---