Fishman Loudbox Mini Review
Features

Build Quality

Size

Price
Is the Fishman Loudbox the first in a trend of bluetooth amplifiers?
And, if so, are they really all they're hyped up to be?
In a word…Yes. As software grows and musicians become so used to a world of digital innovation, it's only normal that this innovation becomes not only a suggestion but fully expected into the guitar world too.
We're not being dramatic when we say that Fishman have completely revolutionised the bedroom guitarist and busking world with the Loudbox Mini, so it's timer for a deeper dive into exactly what makes this amp so revolutionary.
Fishman Loudbox Mini – First Thoughts
First thoughts is that at a glance it's very reminiscent of the Fender Acoustasonic 15, in terms of styling and look (as the Loudbox Mini is much larger and louder overall). It does seem quite bulky, but then again you're dealing with a large woofer (at least large for acoustic guitar amps) so the size is a given.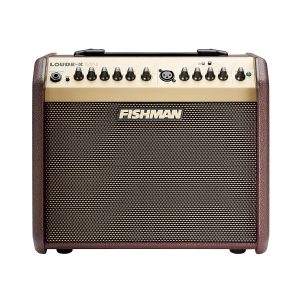 Features
So, straight away we'll dive in with the bluetooth connectivity and just how good it actually is. The bluetooth is 4.0 connectivity as standard, which has a supposed minimum range of 33 feet and maximium of 200 (thanks to Techwalla for the source).
At this range, connectivity isn't something you're going to need to worry about. And, because the Loudbox is the type of amp commonly used by bedroom guitarists, buskers and people playing in small venues, you're not likely to every be far from the amp anyway.
A point of note is that if you're going to make use of the bluetooth connectivity, that this is not bluetooth in the sense of being able to connect your guitar without an aux cable. The bluetooth feature is for pairing a device with the amp to play backings tracks and metronome clicks through (great to play backing music for a jam or music in-between sets in a live setting). 
In terms of tech there's also a D.I input at the back of the amp, so you can integrate a laptop or external source directly (again, great for external mixing or integrating backing tracks, especially in a live setting).
As with most amps favoured by acoustic guitarists who will often use them for gigging, you get a standard aux and XLR input to allow for both mic and PA integration. The Loudbox then has two channels which can be controlled individually, and you can tweak the knobs independent of the an external source so that you can get a perfect tone, before relaying volume and gain controls into an external source like a PA.
The instrument channel comes with a considered blend of standard EQ and on-board effects, which for the price of the amp is a nice surprise. In instrument channel one there's settings for:
Phase button
Gain
Low
Mid
High
Reverb
Chorus
The chorus effect in particular is of a high standard, and can be tweaked to add either a minimal 'shine' or a full, modulating chorus effect (especially combined with the reverb addition).
The mic channel has settings for:
Then, there's also the master volume control to tie this all together. The fact that the Loudbox Mini has on-board effects is an incredible space-saving addition, especially if you're a guitarist who is already stuck for room in your gig bag and can't find the space for either a pedal board, or even one external effects pedal.
The 60 watts of power is more than enough for most musicians, and is plenty for either playing with both the guitar and mic through the amp alone, or for minimising the volume and adding in an external speaker. The point is, the option is there without making the amp massively oversized.
Specifications:
Weight: 19.7g
Dimensions: 42 x 36 x 32
Video Demos
Pros
An extremely versatile and portable acoustic amplifier for guitarists and gigging musicians
On-board effects are very well integrated, and not at all an afterthought
Light enough to travel with, but still packs a punch
Multiple integrations including the bluetooth feature and D.I option
Priced very fairly, considering the amount of features and integrations
Cons
60 watts of power puts the Loudbox in an odd position of being a little too bulky for some touring guitarists, and not loud enough for others
The amp would benefit from being battery powered for the added benefit to buskers (since introduced with the Loudbox Mini Charge)
Conclusion
The Loudbox Mini LBT 500 is truly a fantastic amplifier, clearly built for acoustic guitarists and players looking for an all-in-one gigging solutions in intimate venues such as small bars, shops and event spaces.
The two channel selection, bluetooth integration and on-board effects only help to elevate the amp to iconic status, and with a price to match it's not anything to be passed on. As stated in the cons section, we're being picky about the lack of battery support, but this has already been introduced with a new addition from Fishman.
View Price
More from Amplifiers
---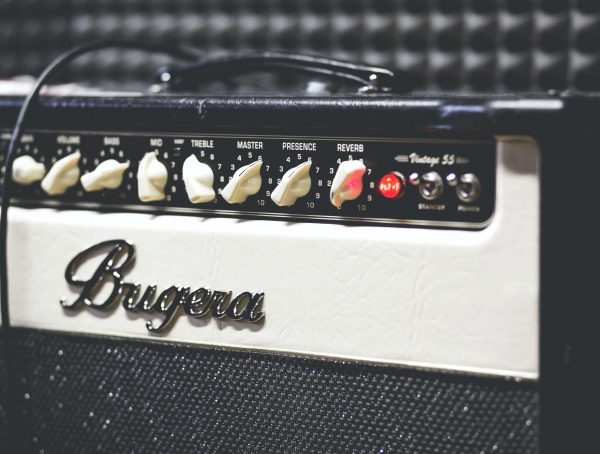 Looking for a miniature guitar amp (with a headphone jack) that still packs a punch? You might be landing on this …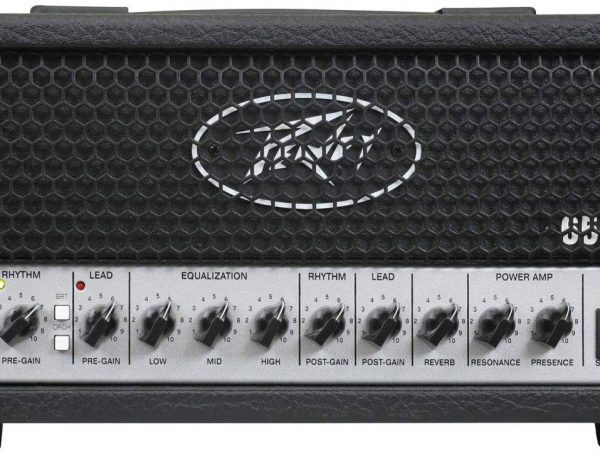 How does the Peavey 6505 Mini Head compare to larger amplifier heads? Here we're going to be taking a little look …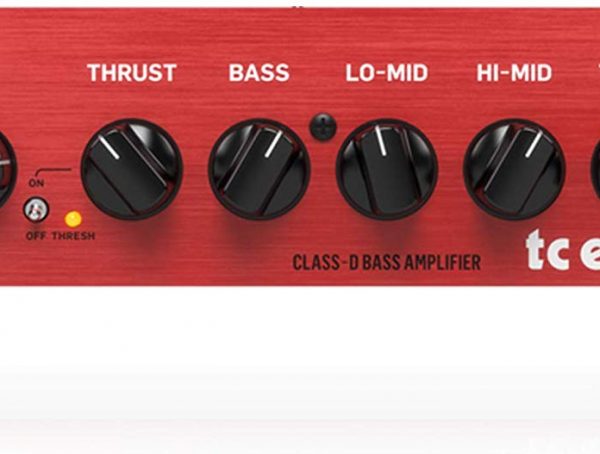 Is the TC Electronic BQ250 one of the best bass amp heads on the market? Let's find out in this review. …
Editor Picks
---