Is the Katana MKII the best Boss Amp Head out there?
The Boss Katana MK2 is a digital signal processor based amp that is configured to deliver five amps and five independent effect sections. The amplifier is a 1×12′′ variable power control speaker and a stereo expand capability to run multiple Katanas in stereo mode. The Boss Tone Studio lets you customize your sounds easily and quickly!
With the Katana MkII, Boss built on the solid basis of the original Katana series of amps. You can see these amps all over the place, from YouTubers having a jam on their channel, to professionals on stage – they are popular among just about everyone.
View Price
Features
The Boss Katana MK2 has five amp characters: Clean, Crunch, Lead, Brown, and Acoustic. The selection is via a rotary switch, and you simply press a button above it to access the differnet characters. It is all very simple! 
There are still only three dials in the effects section, but two of them now have circular mini-dials to enable separate control of the boost, modulation, delay, reverb and a miscellaneous fifth effect. Clearly, each dial can regulate only one parameter, but the five buttons on the top allow you to move between three different models for each type of effect, and there is a tap tempo button for delay. Deeper regulation of the effects is possible, but needs additional software.
The software opens up many more possibilities – more than 60 effects in all, covering any conceivable form and with no apparent omissions from the Boss canon – but if you choose to keep it easy, do not worry: most people can more than manage with what comes with the factory settings on the Boss Katana MkII. 
The Katana MkII range is compatible with the Boss GA-FC foot switch. This incredibly simple-to-use controller makes you toggle effects as well as shift from channel to channel. This makes Katana MkII an amp which is perfect for gigs with it's element of control.  
As well as that,  the Katana MkII header also contains a MIDI input. This facilitates faster and simple integration with MIDI controllers and switching devices. Considering the price point of the amp, this is pretty great stuff.
The new Katana Version 3 update also enhances the USB functionality of the amp. This update now offers true stereo sound with a wide variety of Katana modulation, EQ, delay, and reverb effects, including the newly added DC-30 Analog Chorus-Echo. This means that you can capture the same stereo effects as you can hear live-no more manipulating stereo pans.
The Katana MkII is a great piece of kit for any guitar player, whether hobby or professional, playing in the garage or gigging. It is not something that you will regret purchasing.
Video Demos
What's the use in reading a review on an amplifier head if you don't know what it brings to the table in terms of sound? Check out a couple of the video reviews below.
Pros:
Excellent build quality

Crisp, clear sound

Good crunch and distortion tone

Plenty of different effects to choose from

Sounds great at higher volumes

Great amp for the price
Cons:
The necessary USB Type B cable is not included
Frequently Asked Questions
Is this a loud amp head?
At 100 watts, the Katana certainly packs a punch!
Is it a tube-driven amplifier head?
It utilises tube-driven tech to give the level of warmth that is expected from a premium tube amp head.
Does it come with on-board effects?
As you may expect from a behemoth effects pedal brand, the Boss Katana MKII does indeed come with 5 built-in effects, so there's no need to worry if you've left your pedalboard at home!
Conclusion
All in all this is a complete beast of an amplifier head. It's exactly what I wanted to see from Boss, and considering I spend the majority of time on this site receiving their effects pedals, it's nice to see that their logical progression into the amplifier cab world is a considered one that has remained true to the brand.
A solid 5/5 here.  
View Price
See also: 
The complete guide to amplifier heads 
Can you use a regular amp with an acoustic guitar?
More from Amplifiers
---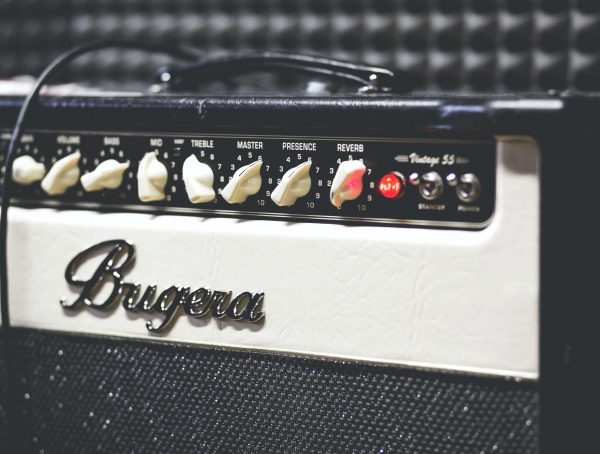 Looking for a miniature guitar amp (with a headphone jack) that still packs a punch? You might be landing on this …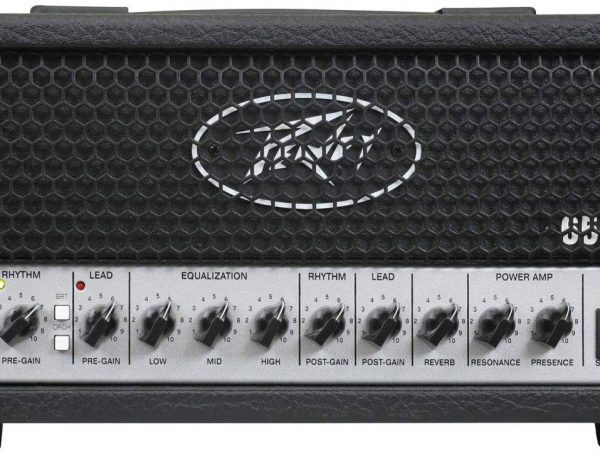 How does the Peavey 6505 Mini Head compare to larger amplifier heads? Here we're going to be taking a little look …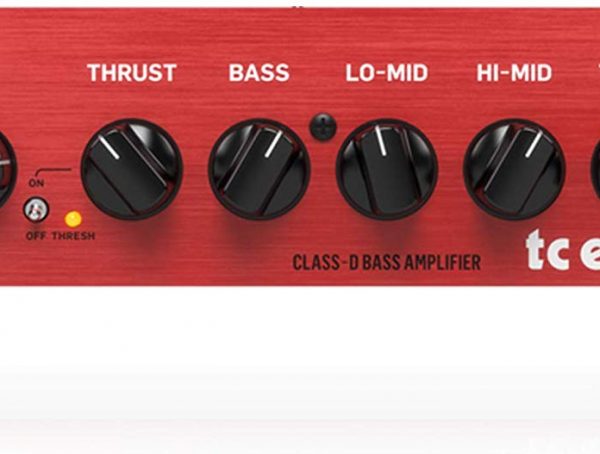 Is the TC Electronic BQ250 one of the best bass amp heads on the market? Let's find out in this review. …
Editor Picks
---