Tech 21 Richie Kotzen SRK5 Fly Rig
Features

Build Quality

Size

Price
The Richie Kotzen rig is certainly a striking multi effects unit – but how good actually are the effects?
Rockers across the world will no doubt be hearing more and more about the Tech 21 Richie Kotzen SRK5 Fly Rig, so let's find out some more. 
Full Review
First Impressions
The first impressions of this uniquely brilliant pedal are that it was designed by someone sick of having to lug around equipment that was just too darn big! Indeed, former Poison guitarist Richie Kotzen was instrumental (geddit?) in developing the sound of this gorgeous pedal.
Visually, we certainly feel it has that Kotzen look about it: regal, unassuming, and looks as though it could be the key to unlocking all your musical needs.
Features
As you might expect from a pedal designed/inspired by a professional hard rock guitar superstar, this is a pedal choc-a-block with features. Instead of the Plexi Drive, this model comes with Kotzen's signature OMG overdrive setting.
The distortion tones on offer here are accentuated further by the SansAmp, while the boost switch is a wonderful way of elevating your sound and driving the power of the noise up a notch. 21dB of additional preamp gain is what we're talking about here, and that's not bad for starters!
It's a simple pedal to set up, and customizing the different effects makes this one of the best and most appealing pedals on the market. Those more experimental guitarists will find this a joy to use, and the simple to use knobs on the front panel make it easy to tweak any levels you might want to deal increase.
But, one of the best features for guitarists to use here is the Amplifier Emulator, which can be used for delightful tones and through the Drive Control setting, also allows for just the right amount of gain.
There is an adjustable Reverb feature, not to mention the "Hot" Mode Boost, and "DLA" Delay as well. Silent switching between the custom footswitches, as well as offering a diverse range of great features, makes this the perfect choice for any guitarist.
There are so many different FX pedals on the market that it can be overwhelming, but this is the ideal choice for those seeking a one-size-fits-all pedal.
Whether you are looking for a gigging pedal or something to play with in your bedroom, there are enough features here to satisfy guitarists from all walks of life.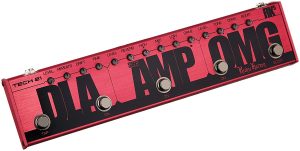 Build Quality
This is one of the smartest and most striking FX pedals we've seen on the market, with a beautiful red finish. This looks like a much sturdier and higher-quality product than a lot of what is out there, and this is reflected by the slightly higher price. Never one will you feel like quality was compromised, and this is what makes the Tech 21 Richie Kotzen SRK5 Fly Rig a must-have for all guitarists.
Pros
Easy to use
Adjustable effects are pre-built to ensure the base effects can very easily be tweaked
Great to use when playing on stage
Cons
The pedal is on the larger side, so if you're looking for a compact multi effects unit you might be better going for something smaller like the Line 6 Pocket POD.
Conclusion
Weighing up the pros and cons, it's hard to see anything negative about this model. Maybe the one thing we would say is that the sound can be a little off once the sound get too loud. Aside from that, there is not much we can find that isn't to love about this wonderful effects pedal.
It has an amazing array of sound effects to choose from, and it's really simple to use. This is available at a price that is a little higher than most of the base level options, but you very much get what you pay for.
View Price
More from Pedals
---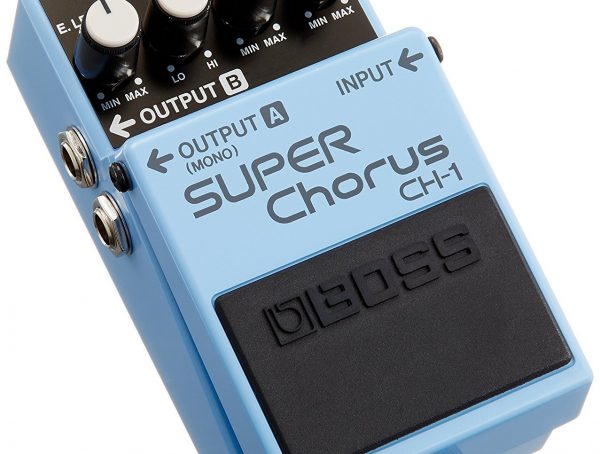 By now we've played, reviewed and got engrossed in countless Boss pedals... but what's one more, right? The CH-1 is …
As a guitar player, how do you choose the best chorus pedal? The right chorus pedal can add a huge amount …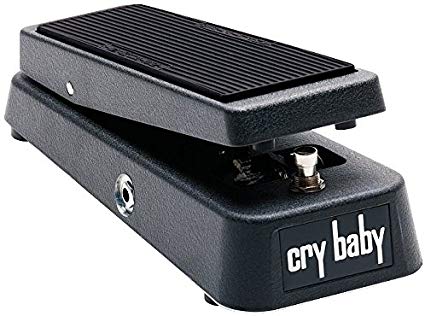 Full Review   First Impressions  We're perhaps a little biased with the Cry Baby, because it's such an utter classic, so it can …
Editor Picks
---