Line 6 Pocket POD Review
Features

Build Quality

Size

Price
The Compact POD From Line 6 Has Changed The Multi Effects Pedal World
First impressions
The latest POD Line 6 multi effects pedal has undergone a massive change with its latest pocket edition. It's smaller than ever, more portable, and extremely cost-effective. This change in design might strip away some of the features that pro players love, but there might be plenty of reasons for more casual players to fall in love.
It's also on of our favourites from the multi effects pedal guide, so be sure to keep reading this review if you're after a multi effects pedal that is small and get's the job done. 
Full Review
Features 
When it comes to features, the Line 6 Pocket POD manages to fit quite a lot in a small package. First of all, we have to talk about the size. It may be the most portable and accessible multi effects pedal on the market due sheerly to how small it is. Transporting your setup isn't going to be an image, given that it easily fits in most coat pockets.
 It does lack some of the features that pro and semi-pro player might want, like MIDI effects and foot controls, but it still has plenty to offer in return. This includes an impressive range of 32 amp models, as well as 16 cab models. Those looking to emulate their favourite players' sounds will likely enjoy the presets that can mimic over 300 artists and tones, allowing for some creative on the fly switching.
 POD's always been known for having a great range of effects in their pedals and the Pocket doesn't let down in that regard, either. There are 16 different tweakable effects, all controlled by accessible manual knobs on the front.
The Vyzex editing software that you can download at their site allows you to fine-tune them even further so that you can explore a surprising variety of tones, including some classics like delay and chorus as well as some more experimental additions. 
This tiny POD Line 6 multi effects pedal is also connected in a very real sense. A host of ins and outs allow it to connect to amps, PA systems, recording devices, headphone jacks, and more. Add to that the portability, and it's an excellent little multi-purpose tool.
While it might lack the MIDI features that pro players come to love, it still feels like an ingenious, versatile gadget for hobbyists and those looking to take their creativity with them.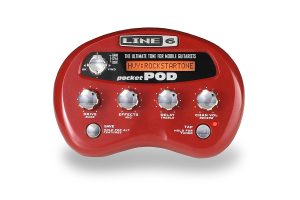 Build quality
As small as it is, the Pocket can feel a little cheaply made and we would be worried about dropping it. However, one surprise is that the Line 6 Pocket POD actually feels a little easier to use than some of the others in the POD series.
The knobs are easy to grip and sizeable enough that, compared to its bigger cousins, it actually a little less fiddly and more accessible.
Pros
Very small and compact
Packs in a lot of features for its small size
Cost-effective and easy to travel with
Cons
No foot control integration
May be hard to seamlessly slip into a live pedalboard setup
Could be considered too simplistic for advanced effects pedal users
Conclusion
Overall, there's a lot to love about the Line 6 Pocket POD. It's versatile, rather feature packed, and surprisingly easy-to-use even with the amount of options that it provides.
It does lack some key features that more serious players could take issue with, and the lack of foot controls can get a little frustrating. Outside of that and the fact that you should handle it with a little care, however, it's hard to complain about such a little package that offers as much as it does.
View Price
More from Pedals
---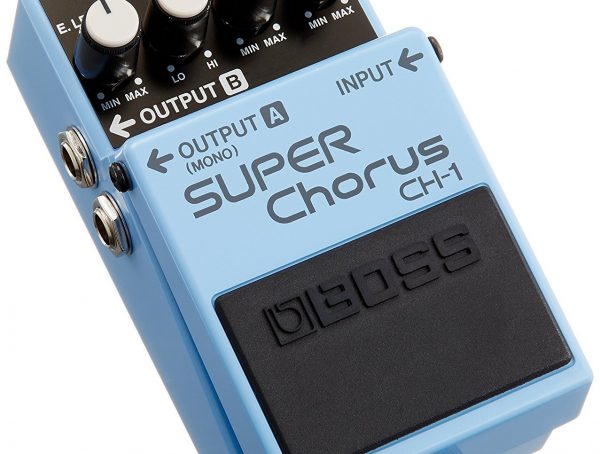 By now we've played, reviewed and got engrossed in countless Boss pedals... but what's one more, right? The CH-1 is …
As a guitar player, how do you choose the best chorus pedal? The right chorus pedal can add a huge amount …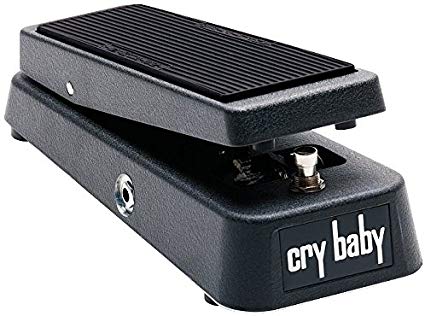 Full Review   First Impressions  We're perhaps a little biased with the Cry Baby, because it's such an utter classic, so it can …
Editor Picks
---