TC Electronic Ditto Looper
Features

Build Quality

Size

Price
Is the Ditto Looper as good as the reviews say it is?
First Impressions
When you first take a look at the TC Electronic Ditto Looper, you see that it's a very small, simple and minimalistic device, and those aren't necessarily negative things. It doesn't look like many loopers you might have used before; there's a lack of dials and there's only one footswitch on it.
Looking past the minimal build, it's very sturdy and looks easy enough to use. Let's break down exactly what you can do with the Ditto, and why guitarists have been raving about this compact looping unit for some time now.
Full Ditto Looper Review
Key Features
TC always using really high-quality components on their gear and that's no different for this budget product either. The soft touch switches are particularly impressive and add to the overall feel of quality you get when using the TC Electronic Ditto Looper. Given the affordability of the product, it's nice to know the components are as impressive as ever.
The pedal only has one button, making it very simple to use. This aspect of the design is something that has made the product very accessible so it's a design choice that has paid off. People from all kinds of musical backgrounds and experience levels can get something out of the TC Electronic Ditto Looper. You can record, overdub, stop, start and undo your loops using just one button. You can then change the volume and the lights displayed on the pedal show you where the loop begins and that it has been stored.
You can use software updates from the TC Electronic website and you simply connect your TC Electronic Ditto Looper to your computer using the mini USB connection cable that comes with it. The pedal doesn't run on batteries and instead using a nine-volt power supply that you can buy separately.
This device also has a true bypass mode which allows your tone to play unaffected; your signal won't be interfered with by the Ditto Looper in any way at all. It's good to know there's no latency to deal with because guitarists will know how frustrating that can be and it's not uncommon when it comes to using budget-friendly loopers. You won't have to worry about it here though.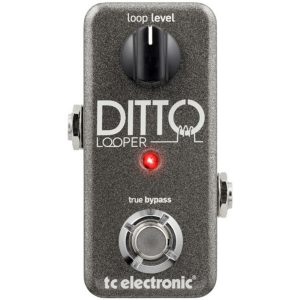 Build Quality
The build quality of the TC Electronic Ditto Looper is very good. It's small enough to be portable and it's not going to be damaged easily. Of course, its size helps with this because it's easy to move around and pack away securely. But nevertheless, it's a device that has a solid build you'll be able to rely on.
Pros:
The most important pro to talk about is the simplicity and size of the TC Electronic Ditto Looper. It's very simple to start using it and there's nothing here that could really overwhelm a new user. That's definitely a good thing from a consumer point of view. And there's plenty of loop stacking potential on offer too. It's also very affordable.
Cons:
With such a minimalistic design, the TC Electronic Ditto Looper is always going to have to make sacrifices in certain areas. It's lacking features that you'd expect on bigger loopers, such as rhythm backing. And there's clearly a lack of pedals. But if those things don't matter to you, this is an affordable looper that gets the job done.
Video Demos
You've read our thoughts, now it's time to see the Ditto looper in action!
Conclusion
Despite their relatively low-key movements in the world of effects pedal (at least in comparison to behemoths like Boss), TC Electronic have been making waves with the Ditto looper because they've truly made a great starter pedal that has absolutely no learning curve, is light and easy to store, and cheap enough for beginners to get a hold of.
If you're stuck for space or just want to give a very basic looper and go and don't want any added frills, then we highly recommend you make the Ditto a part of your growing pedal collection.
For similar pedals in terms of price and size, take a look at the Boss RC1, or give our ultimate guide to loop pedals a quick read to find the exact type of looper you've been looking for.
View Price
More from Pedals
---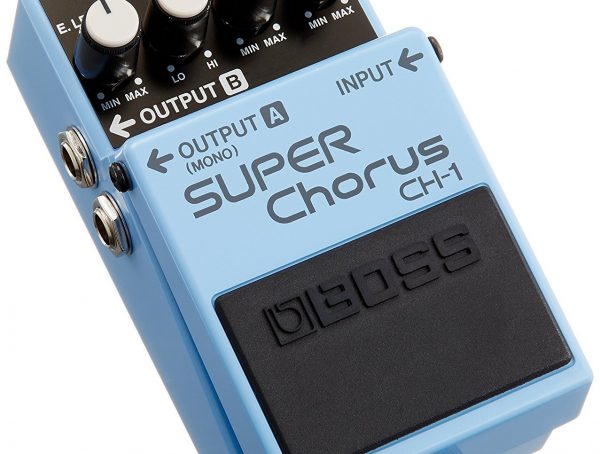 By now we've played, reviewed and got engrossed in countless Boss pedals... but what's one more, right? The CH-1 is …
As a guitar player, how do you choose the best chorus pedal? The right chorus pedal can add a huge amount …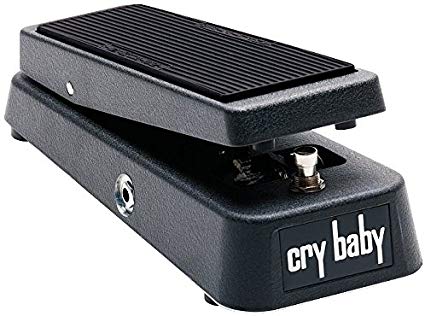 Full Review   First Impressions  We're perhaps a little biased with the Cry Baby, because it's such an utter classic, so it can …
Editor Picks
---