Boss RC-1 Loop Pedal
Features

Build Quality

Size

Price
The Boss RC-1 is widely regarded as the definitive beginners loop pedal – how does it do in our review?
First Impressions
Boss have been known for creating some very complicated pedals and processors previously, so it's nice to see that they have stripped things back with their Boss RC-1 Loop Pedal. You can use the twelve minutes of loop to add plenty of depth to your music without it ending up too busy or messy from excessive features.
Full Review
Features
This simple pedal is extremely user-friendly so is a great choice for those who have never used anything like this before. As it's only a small device – measuring in at 5.125 x 7.875 inches in total – there are only the buttons you need on it, so it's a really easy pedal to learn to use.
The undo / redo feature gives you the chance to make any necessary changes to your looping. Some users have noted that this can be fairly complicated to use however, but buying an external footswitch makes undoing and redoing the looping a lot easier.
The pedal will store up to twelve minutes of recording. This is a big bonus compared to most pedals as the majority only provide you with up to five minutes of stored recording.
The Boss RC-1 Loop Pedal is fairly easy to use while playing your guitar thanks to the flexible external footswitch options. You'll also find that there are stereo inputs and outputs for instruments and stereo amp rigs. 
Once you've recorded a segment, that phase will stay in the device's memory even if you end up turning it completely off. Many users find that this makes building songs super easy as they can return to where they were after a while. When you are playing and using the loop pedal, the 24 LED lights will conveniently show you the status of the device, whether it is recording, overdubbing, or playing back.
Even though there is no USB port on the Boss RC-1 Loop Pedal to upload segments onto a computer, it does have two different power supplies. You'll be able to choose from running it off batteries or using the AV adaptor to plug it into a power supply.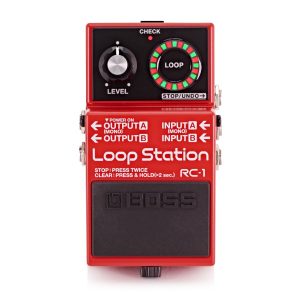 Build Quality
The Boss RC-1 Loop Pedal has the same build quality that the majority of musicians and guitarists will have come to expect from Boss. It has a fantastic sound quality too, so you can ensure that your music will always sound great. It's a little on the small side which could be fairly restrictive to some who like to use their pedal while they play, though.
This is a brilliant loop pedal for anyone who plays the guitar as a hobby and wants to mess around in their own home. It's reasonably priced considering its features and is perfect for any jam session.
Pros:
Runs on batteries or AV adaptor.

Twelve minutes of recording time.

The device remembers the last recorded segment even after being turned off.
Cons:
Might be too limited for those who want a pedal for gigs.

Will need an external foot pedal to make it easier to use while playing.
Conclusion
Whilst it may be limited for gigging guitarists and the more experienced players looking to get down to the nitty gritty with their looping effects, theirs certainly plenty that can be done with the RC-1. We certainly have to highly recommend the pedal for beginners too.
View Price
More from Pedals
---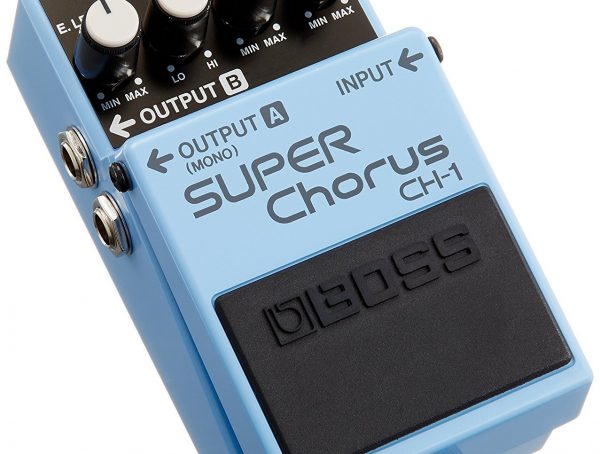 By now we've played, reviewed and got engrossed in countless Boss pedals... but what's one more, right? The CH-1 is …
As a guitar player, how do you choose the best chorus pedal? The right chorus pedal can add a huge amount …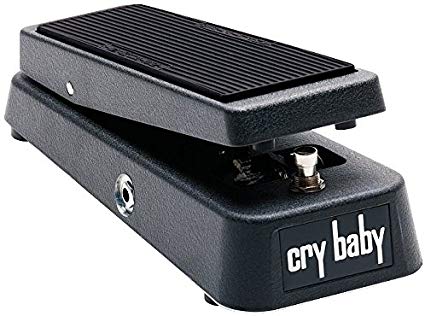 Full Review   First Impressions  We're perhaps a little biased with the Cry Baby, because it's such an utter classic, so it can …
Editor Picks
---