Fender Tim Armstrong Hellcast
Build Quality

Features

Price

Tone
Is the Hellcat 12-string as good as its 6-string counterpart?
Whether you're a fan of country, blues, jazz, rockabilly, or anything in between…. there's no denying the appeal of the Fender Tim Armstrong Hellcat series. Just a quick warning before we begin this review. There's no secret that Tim Armstrong is a famed member of the band Rancid, however you won't be finding any hardcore punk vibes here.
Quick Look
The Hellcat speaks more to Tim's production side, crafting an acoustic that is recording studio quality, at an affordable price. The guitar is expertly built, with no compromise on quality materials to lower the cost (of which is already fairly affordable). All said and done, this is fantastic solid mahogany acoustic, with a slim concert shape that makes it perfect for a transition into softer rock or blues. 
Let's get into the nuts and bolt of this lovely bit of 12-string goodness.

Build Quality
Straight away, this is an electro-acoustic that handles like a very light, compact guitar (almost as slim as a parlour guitar and nowhere near as bulky as a 12-string that you might expect).
Fender have gone straight in with the quality build construction via a solid mahogany top, which encompasses a pure solid mahogany body. The neck is a crisp maple with a satin fish, and a very distinct scalloped bracing with Hellcat skull inlays.
The fingerboard itself is a premium walnut, which immediately feels at home in your hands, as do the large frets (of which there are 20 in the 12-string version of the Hellcat). The slim concert shape mixed with the tonally-rich mahogany top is what really gives the Hellcat its unique tone, and you'll probably struggle to find a similar body construct on a modern 12-string which can still sound so full.
As we've briefly mentioned this is an electro-acoustic, and is typical Fender style comes with a Fishman preamp, and built-in tuner to boot. To summarise the build quality section, we're very impressed. No corners have been cut to sacrifice on price, and somehow Fender have still managed to make an incredibly unique signature model around the same price of a Mexican Stratocaster…how!?!
Specifications
Body: Solid Mahogany
Body Shape: Concert
Electronics: Fishman Preamp
Inlays: Hellcat Skull
Finish: Satin
Length: 25.3″
Frets: 20
Neck: Maple
Bridge: Walnut
Hardware: Chrome
Video Demos
Pros
Supreme build quality
Compact body shape, especially compared to other 12-string acoustics
Modest price, particularly for a signature model
Cons
Tone is not as full as much thicker acoustics
Electronics could be a little better
Conclusion
We've completely fallen in love with the Hellcat. It's not too big, it sounds fantastic, and ultimately it's an incredibly unique take on the standard, often cut and paste world of the 12-string acoustic.
Hopefully you've found some of the insights in this Fender Hellcat 12-string review helpful enough to make an informed decision about whether this is the right twelve string guitar for you.
For further reading about our favourite 12-string acoustics currently on the market, take a look at our 12-string acoustic buyers guide.
View Price
More from Guitars
---
The Gibson Les Paul is a classic electric guitar that has been a favorite of guitarists for generations. One of …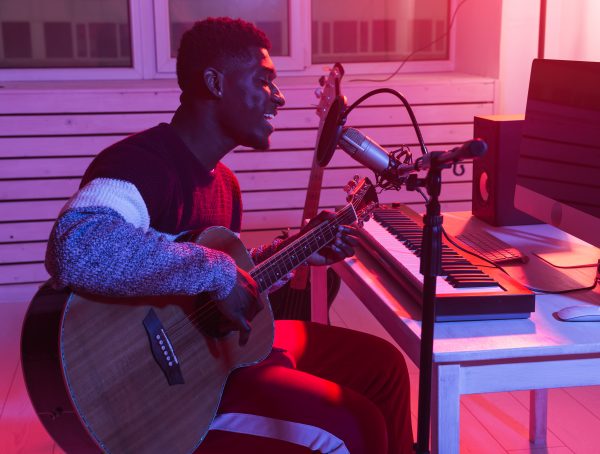 When recording music or audio, the equipment you use can affect the outcome of your production. This is necessary for …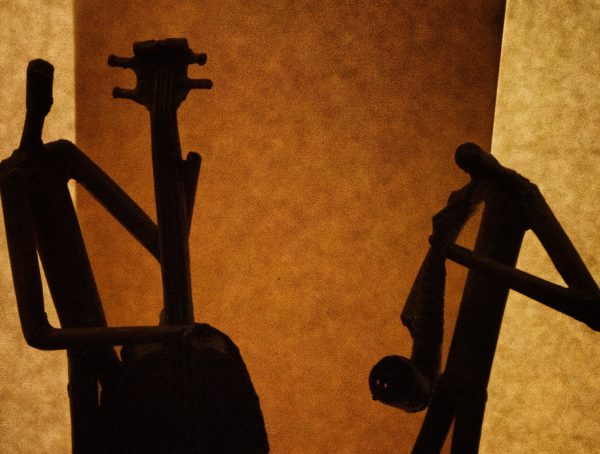 What should you be looking for when buying a gypsy jazz-specific guitar? Well, first of all, hello to you my fellow …
Editor Picks
---