When recording music or audio, the equipment you use can affect the outcome of your production. This is necessary for capturing a clear and crisp sound so that the result is natural and doesn't need to be overprocessed or edited to fix mistakes. 
Thus, choosing the right microphone is key for all types of guitars and vocals whether it's singing or speaking. The same rules will still apply because you've got to consider your recording environment, presets, volume, and even budget in all cases. So, before you start your session, be aware of what mic you'll need. 
Here's how to choose recording microphones for guitars and vocals.
Studio And Home Vocals 
When recording singing vocals in a professional studio or a home studio, your choice should be based on the vocal performance and your environment. This is because microphones are built for different purposes and varying styles of vocal recording. The first type of microphone to consider choosing is condenser microphones created to capture sound at higher frequencies thanks to their front plate, capacitor, and light framing.
Condenser microphones are the preferred recording microphones for in-studio and home vocals because they're highly sensitive to sound and can record minute details and accuracies of the vocals. This means it can capture small intricacies, breaths, intonations, and the finer tone of your voice. As such this option is best when recording at soft singing or speaking volume levels to produce dry isolated vocals. When used with a pop filter and a very quietly treated room, you can record vocals to music, podcast, and audio-book industry standards and modern professional vocalists. 
Live Vocals 
Live music and spoken word are still popular types of music albums for vocalists to record and thus manufacturers created microphones that cater to this. In this case, you'll need to choose a versatile microphone that can balance the recording of your voice with the volume of the instruments as well as other ambient sounds in the room or a lot of background noise. 
This is why many professional vocalists prefer using dynamic microphones because they're made to handle very high volumes without distorting the sound. They also aren't as sensitive as condenser noise and can block out sound from certain directions depending on their polarity pattern. Additionally, many rock and metal music vocalists tend to record with dynamic mics even in the studio because of their ability to pick up mid-range frequencies and tons of yelling and growling into the mic that's common in this music genre.  
Acoustic Or Electric Guitar 
Fortunately, most music and audio industry experts regard guitars as the easier side of instrument recording. Due to this, you'll most likely have a wider choice and flexible range to choose from for your guitar. Furthermore, just as similar to recording vocals, the best choice should also be based on the type of sound you're trying to capture and the sound that the instrument creates. You can get away with using a condenser mic for lighter and less noisy electrical music genres such as when recording blues guitar licks for instance. 
Acoustic guitars record well with ribbon microphones or condenser mics with large diaphragms. The ribbon mics are more old-fashioned and can be on the pricey side but are excellent for recording natural, crisp, and silky country guitar sounds. If you're going for pop-punk rock music feel with your electric guitar, then a dynamic microphone will serve you well. This is especially if you're adding it to a mix as it can better block out unwanted sounds and enhance the sound of the guitar. 
Live Guitar 
For live guitar recording, you have the option of choosing either a dynamic or condenser microphone or even combining them both to record different sections of a song. If you're going to use a condenser mic for parts of the music that have a guitar solo, for instance, make sure it's one with a cardioid polaroid pattern. These unidirectional mics will pick up sound from one part of the microphone such as the front only. 
Otherwise, if you're aiming for a live recording with a more rounded and full-volume sound capture, you can opt for an omnidirectional one. Just keep it in mind when choosing your microphone and other hardware to consider volume levels created by the amps that your guitar will be plugged into when recording live as this will affect the sound quality picked up by the microphone. When in doubt for either the acoustic, electric, or base live recording, then a sturdy dynamic mic should be the default. 
Conclusion: 
There are three types of recording microphones for you to choose from: a condenser, dynamic, and ribbon microphone. Each one is built for a different purpose in terms of sound capture, noise reduction, and sonic sensitivity. You can choose the best one for you based on your music and recording style. 
Go for a condenser or ribbon mic if you prefer soft and regular volume recordings. For loud and live recordings, dynamic mics are hard to beat. You'll know that you've chosen the best mic for your needs when you can use it with ease and it helps you produce the sound you were aiming for. 
More from Guitars
---
The Gibson Les Paul is a classic electric guitar that has been a favorite of guitarists for generations. One of …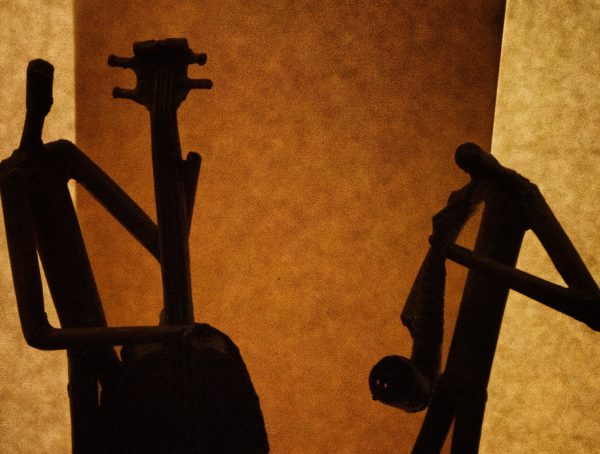 What should you be looking for when buying a gypsy jazz-specific guitar? Well, first of all, hello to you my fellow …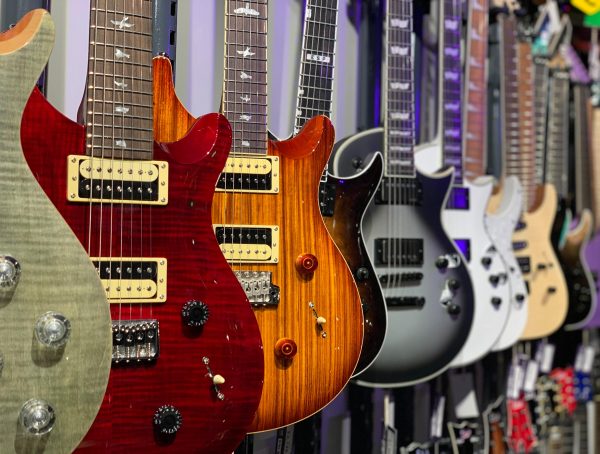 When you start out in what I like to call the incredible world of the guitar, you might immediately assume …
Editor Picks
---