Choosing your first guitar can be a daunting process. It can be difficult to decide where to start in terms of the type of guitar you go for and its size, right down to things like the thickness of the strings and the material requirements based on the types of music you plan on playing. 
Below I've listed 10 top tips to help make the process a little more manageable! 
1. Electric VS Acoustic
First you need to choose if you want to get an electric or an acoustic guitar. While acoustic guitars come with either metal or nylon strings, electric guitars only come with metal strings.
As a beginner without calluses, nylon strings certainly hurt less, but with either your fingers will quickly toughen up. If you choose electric, you'll also need an amp and the cables to go with it, which may drive the price up a bit! Ultimately, it depends on what music you want to play – while learning on an acoustic guitar might make you a better player, if you want to play with distortion like your favourite rock bands, you'll have to go electric.
2. New or Secondhand?
You can potentially save a lot of money if you buy a guitar second hand, but you can also get ripped off if you don't know what to look for! If you can afford it, I'd recommend going to your local guitar shop.
The people who work there will be able to help you choose the right instrument, and probably let you try it out before you buy it. If you do go second hand, be careful, and try to get a musically knowledgeable friend to help you out.
3. Find a good shop
Guitar stores are more than just shops, they're often centres of the music community. Not only is it important that musicians support them, you'll meet so many interesting people there who will share knowledge and help you on your guitar journey. It'll be an inspiring part of your journey as a musician, and probably somewhere that you'll return for years and years to come.
4. Don't go cheap
You can find some really cheap instruments out there, but they're worth steering clear of. Not only will they likely break, they won't stay tuned for long and the terrible sound will make you much less likely to enjoy practicing. Spend a bit more on your guitar, and it'll pay dividends.
You'll practice more as a result of enjoying playing it, and it'll keep its value if you look after it! If you can't afford a new one, then have a look at your local guitar shop and see if there are any second hand instruments for sale. If not in the shop, there might be a second hand for sale board which has just what you want!
5. Don't let brands fool you
While brands are usually a safe way of judging quality, even the top guitar brands make some pretty poor instruments. By going for lesser known brands, you'll get more for your money, and potentially something with a little more soul! W
ho knows – you might just find the perfect Fender and fall in love with the sound and look, but if you stumble across an unbranded gem which makes you sound like Hendrix, don't be put off by its anonymity! 
6. Action
One way to check if a second hand guitar is in good condition and has been looked after is to check the action. Take a ruler with you and see how far the string is above the 12th fret. If it's over about 3.5mm, or under 1.5mm, it may be best to steer clear of. I've also written a full guide on choosing the right guitar strings if you're at a loss and can't find the information you need to make an informed decision.
This is something that a guitar shop might be able to help you with, but be aware that you're using their time and expertise. If you get them to advise you, make sure you buy something from their shop – maybe a capo and some picks!
7. Go with your gut
Ultimately, if you don't like the guitar, you won't enjoy playing it, and won't become a good guitarist. If the one with the best reviews and shiniest new strings just doesn't make your heart sing, but you just love the old slightly scratched acoustic hanging in the corner, go for it! If you like how it sounds and feels, that will make a big difference to how much you enjoy playing and practicing, making you a better musician in the process.
Don't let your friends or the sales assistant push you towards something you don't like, you're going to spend a lot of time with the instrument so it should be you that chooses which one you get.
8. See it in person
You might find the bargain of your life online, but you can't see if it's in good condition until you're holding it in your hands. Unless you're buying it from a site that allows returns, make sure you see the guitar in person before paying for it, or you might end up with a wreck. 
9. Accessories
Whichever guitar you get, you'll need accessories. If it's an electric guitar, you'll need at least an amp and some cables, possibly pedals as well later down the line. Electric or acoustic, you'll want a capo, picks, a strap, a metronome, and a travel case. If you find a second hand guitar which comes with all of these things, for example if the person is giving up the guitar and just wants to get rid of all their bits and bobs, you might end up saving even more than you think – buying all the accessories separately quickly adds up.
10. Test it
Learn one song which you can play really well, and then play it on a few guitars you know are really good. Use this sound as a benchmark so that when you try the new guitar before buying it, you have something to test the sound against. There's nothing like hearing and feeling how it plays to help decide if it's the one for you.
In most cases, you'll know pretty much instantly, and if you're not sure, keep looking. There are lots of guitars out there, and it's worth waiting for the perfect one.
Buying your first guitar should be a fun process, so don't worry too much about it. Whether you're buying online or in-store, there will be employees you can ask if you have any questions. Ultimately, they're not there to trick you either, so ask away!
More from Frequently Asked Questions
---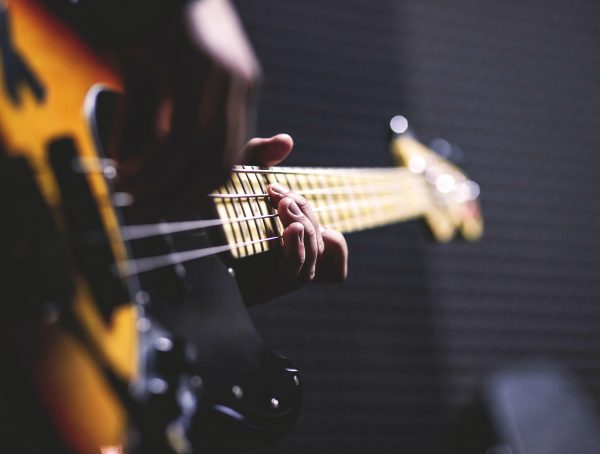 The short answer is yes, you can absolutely play the guitar if you have long nails, acrylic nails, fake nails... …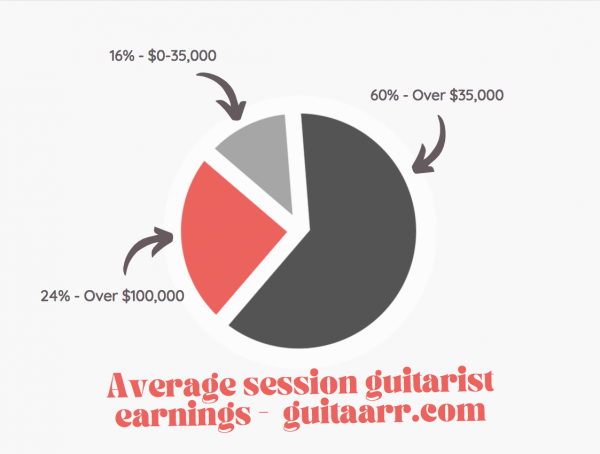 There has been an argument for years now that the era of the session guitarist is long-gone. With nearly every …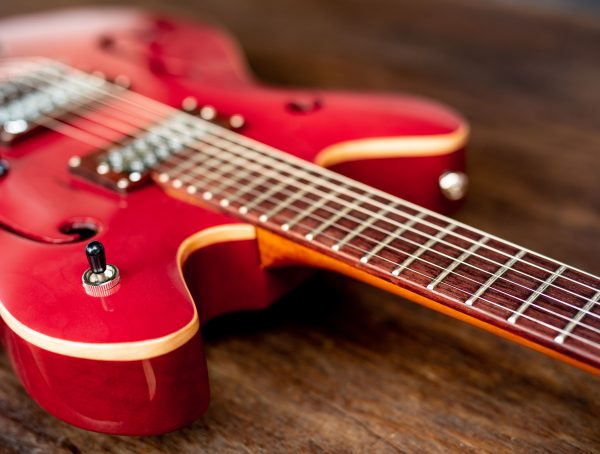 While your first guitar is unlikely to be worth more than a couple of hundred dollars, as you progress as …
Editor Picks
---