While your first guitar is unlikely to be worth more than a couple of hundred dollars, as you progress as a musician, it's possible that your instrument value will rise up into the thousands. For many musicians, their instrument will be the most expensive thing that they own, and its value extends beyond the purely financial!
Whether you depend on your guitar as a source of income or as a source of musical joy and inspiration, there arrives a point where you need to seriously consider the steps you're taking to look after it. This article takes a look at a number of ways of minimising the risk that your guitar will be damaged or stolen, with a look at insurance options as well.
What should you be protecting your guitar from?  
Damage
The first risk factor that this article takes a look at is damage. Unlike theft, damage can be caused by anyone, even the owner of the instrument itself. It's a far more omnipresent threat in some ways, in that you can't simply lock the doors of your home and stop worrying. There are almost countless ways to help care for your guitar, so below we've compiled a few that stick out as the most important.
Protecting From Humidity and Heat 
One of the most significant long-term threats to any wooden instrument is the environment it's kept in, namely heat and humidity levels. Unlike a scratch or a dent, you won't see the results immediately, but the resulting damage can be even more irreparable than big knocks or scrapes!
As wood can absorb moisture, you want to keep guitars in a space with a regular humidity of around 40-60%. If the humidity is too low, the moisture from the guitar will go into the air, drying the wood out and potentially leading to extensive cracks. You can buy a digital hygrometer for not too great a cost, and if you're serious about keeping an expensive instrument in a respectable condition, I highly recommend it. 
Equally important is temperature. As moisture expands in the heat, when an instrument changes temperature, the wood can try to warp. This won't be too bad if it's just a few degrees, but if the temperature changes are drastic and often, the effects can be quite bad. Don't keep your guitar in a boiling attic, but also don't store it in a freezing basement. The ideal temperature is between 70-75 degrees Fahrenheit, or 21-25 degrees Celsius. 
While temperature control is important in the long run, extreme temperatures can be quite damaging even over a short period of time. On a sunny day, the temperature in a car can reach levels that can quite easily melt the glue used to construct the guitar body and fretboard, and it won't just set again when it cools down! Try to think of your guitar as something living, rather than an inanimate object, it may help ensure you don't forget about its care requirements.
Protecting From  Knocks and scrapes
Another obvious cause for damage is physical impact. This can cause damage from surface level scratches to broken necks, but there are a number of ways you can minimise the risk. One of the most effective ways to protect your guitar from knocks is to store it in a high-quality hard case. Soft cases just don't offer the same level of protection, and can give a false sense of security; they'll stop scratches, but any significant impact will still be highly detrimental to the health of your instrument.
Good cases such as those made by Pelican will protect to a certain degree against knocks, drops, and moisture. They aren't an excuse to be rough with your guitar, but should provide a certain amount of protection should disaster strike. 
How and where you leave your guitar while it's not being played is also important to keeping it safe. When it's in its case, always leave it on its side rather than flat, to prevent it being trodden on. It's also a good idea to leave the guitar against a wall, rather than in the middle of a room, to help avoid anyone kicking it as they go past. In general, walls and rooms further from the outside walls of a building remain at a more consistent humidity and temperature, so leaving a guitar as central in a building as possible (obviously so long as that room isn't a kitchen or bathroom) is generally a good idea. 
Sun damage is also of concern. Not only can the high temperatures of direct sunlight cause structural damage, frequent exposure to the sun can also cause damage to the appearance of your guitar, bleaching some surfaces and colours with surprising speed! If you're playing a gig outside, try to ask for a shady spot to play in. The sun can overheat guitar strings and cause them to detune, even as you're playing, which is far from ideal.
Protecting From Theft
The other threat faced by expensive instruments is theft. It's far more difficult to rectify in most cases than damage – there's a high possibility that you'll never even see the instrument again! Luckily, there are a lot of ways to minimise the chances of your instrument being stolen, which we'll look at below.
Thoughts On Discretion
Thieves look for obvious targets, instruments which have a high probability of being worth a lot of money. Having a spotless, shiny case which is obviously valuable itself, would suggest that the contents will be worth a lot as well. If you're in a well-known band, don't put stickers that make that band membership obvious on your case, as famous musicians rarely play cheap guitars! Don't leave obvious branding signs or stickers on your case, as again, it directly alerts potential thieves to the value of the contents.
In addition to toning down the overt value of your case, you should always be aware of where you leave your instrument. Never leave your instrument in clear sight of a window, whether it's a car or a house – it only takes a second to smash glass, and it's a sure way to tempt thieves into having a look. Either cover it if it's in a house, or even better, keep it in a room away from windows that can be looked through. 
Lots of instrument thefts occur when an instrument is left in a vehicle overnight, such as on tour; not only is instrument theft awful at any time, in this setting it could also cut your tour short! If your touring van is obviously linked to your band, this provides an incredibly clear target for thieves. Where you park your touring vehicle overnight is important. The safest place will be in an underground parking lot with security and a concierge – most cities will have plenty to choose from, and while they're a little more expensive than street parking, the added security and peace of mind are certainly worth it. 
Security – How to make your guitar safe and hidden away
As well as making your instrument more discreet, there are a number of practical measures you can take to make your instrument harder to steal. The simplest way is to not leave your instrument unattended. This may seem obvious, but even taking your eye off your guitar for 30 seconds while you pay for a coffee gives a thief who may have been following you the chance to walk away with it. Treat it like a baby and keep it on your person at all times when not at home or in a safe and secure space.  
Many people consider their home to be a safe and secure space, but this is often not true! Houses are easy to break into, often easier than cars. If your instrument is worth a lot, or you often have several high value guitars in your home, you may want to create a safe room. This doesn't have to be fancy or big, it can be a closet under the stairs with a strengthened door and a deadbolt, just an added layer of security that thieves won't expect.
Do you need guitar insurance?
Even if you take all the precautions above, there is still a risk that something could happen to your guitar, so it's a good idea to take out an insurance policy. While in some cases you can get home insurance to cover instruments, it's often a better idea to get specific music insurance. Not only will this give you a better level of cover, the claims process will also be more tailored to the world of valuable instruments, where the value of your guitar is based on more than what you might have paid for it 20 years ago.
The cost of your guitar insurance depends on several variables which, when combined, help to inform an insurance broker how much of a risk you are, that is to say how likely you are to make a claim. This is incredibly specific, and depends on your age, where you live, the value of your instrument among a plethora of other bits of information. It might be a bit of a hassle to set up, but the alternative of having no back up plan if your guitar is broken or stolen is unthinkable. 
Conclusion
The fact that you're even searching for information on guitar protection, whether that's theft or from an accident, means that naturally you're in a position where something has happened or you're wanting to safeguard your guitar from any future issues. Hopefully you're reading this for future reference and nothing has happened to your beloved guitar!
My advice is that, especially if you have an expensive guitar that you love, you seriously need to think about proper storage and possibly insurance if you're travelling with it or are a working musician. Accidents do happen, and it's good to know that you're covered in the event that something does happen.
More from Frequently Asked Questions
---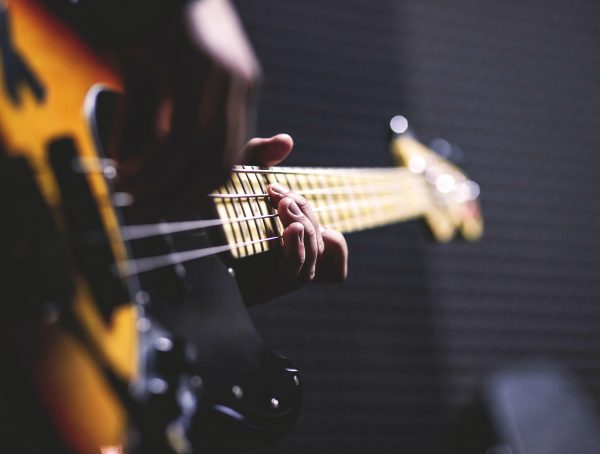 The short answer is yes, you can absolutely play the guitar if you have long nails, acrylic nails, fake nails... …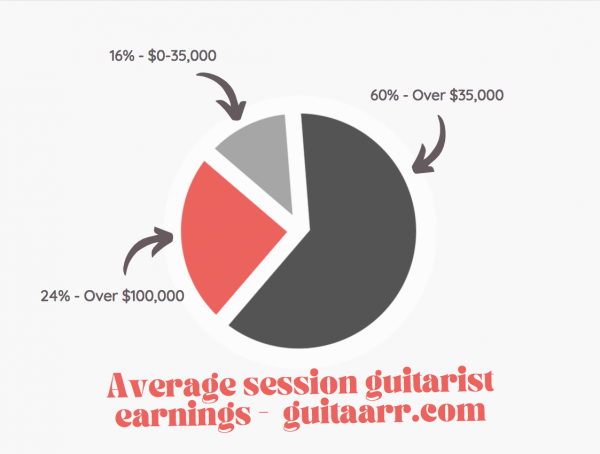 There has been an argument for years now that the era of the session guitarist is long-gone. With nearly every …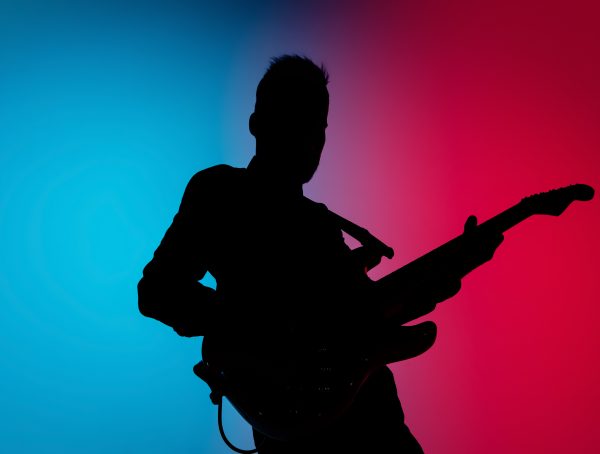 One of the biggest decisions to make while learning to play the guitar is whether you should get lessons or …
Editor Picks
---