One of the biggest decisions to make while learning to play the guitar is whether you should get lessons or not. As many will be quick to point out, it's possible to learn the guitar on your own, and you can have a lot of fun just mucking about, learning and developing your style solo.
However, some people definitely advance more rapidly with the help of a music tutor, and they can certainly offer a lot, from helping you remain focused to providing their in depth musical knowledge. This article takes a look at 10 different guitar lesson providers, to help you to decide if you can afford the helping hand a music teacher can potentially offer on your journey. 
The collection of providers is varied, from larger, more generic online platforms to individual teachers who give personal, 1-1 lessons.
While different styles of teaching will appeal to different people, at the end of the day, a significant driver of your final decision will likely be cost. Each provider will also be more suited to certain levels and styles of play. As long as the lessons don't require an up-front financial commitment, you'll be able to switch if you don't get along with that particular platform, so don't feel tied down, test the competition until you find the perfect fit!
USA Guitar Lesson Cost Averages
The average cost of 1-1 guitar lessons is $54.60 per hour, whereas the average monthly cost of a guitar tuition site is $14.30.
Clearly, it's far more affordable to learn using a subscription service, but if you want to talk to an actual person and receive feedback on your play, you may have to go 1-1! Below, we take a closer look at the examples which were collated to provide us with this average. 
10 Guitar Lesson Pricing Examples (for all playing levels)
    Guitargate – from $9.99 per month. 
Suitable for all levels, but perhaps especially for beginners, Guitargate was set up by Michael Palmisano, a graduate of The Guitar Institute of Technology, or GIT, with over 15 years teaching experience. His online collection of lessons offers various options, with the aim of providing a complete musical education.
The complete curriculum package offers instruction in technique, theory, tone, improvisation, chords, scales, and general guitar playing tips – a far more cohesive pedagogical framework than most guitar teachers offer! In addition to the general curriculum, he offers courses on interesting topics such as his "A Grateful Dead Guitar Course", should you get bored of the 'normal' lessons and fancy a change.
    Andrew C. – from $78 per hour.
 Andrew C. offers 1-1 online guitar lessons on the platform Takelessons. With a degree in Instrument Performance and Jazz Studies from the University of Arts in Philadelphia, he offers instruction from the beginner level all the way up to those who have been playing for years and want to reach the next level.
He offers tuition in a wide variety of music styles and genres.  As a private, 1-1 music lesson provider, his rates are significantly higher than more 'generic' online courses, but the extra personalisation you receive is potentially priceless. If you find you thrive with that more personal touch, and can afford the higher rates, he may be a good choice for you! 
    Summer L. – from $95 per hour.
Summer L. is another private guitar tuition offering her services on the platform Takelessons. With a B.M. in Music Production and Engineering and Music Performance from Berklee College of Music, and a Masters of Fine Arts in Music from the University of California, her formal training is extensive. With a decade's worth of teaching experience, she offers both online and in person tuition in her studio.
As well as guitar lessons, she offers piano tuition, and caters to all age groups, from the age of 5 upwards. If you're looking for a complete musical education from a teacher with extensive training and experience, Summer may be a good fit. But, as with other private lesson providers, her rates are high, so your pockets will need to be deep! 
    Fender Play – from $7.50 per month. 
Fender have been a giant in the music industry for a long time now, so it's no surprise that their online music tuition platform is excellent. They offer bass and ukulele options as well, but obviously this review is looking at their guitar option. As a result of their large scale of the operation, they can offer excellent courses at a comparatively tiny price – $7.50 a month if you sign up for a year! You can choose your style, with rock, country, blues, folk, and pop options available.
The user interface is pretty spotless, and will doubtless be easier to use than a lot of smaller sites, with easily trackable progression and the like. You won't get the same personalisation as with a private teacher, but if cost is a big barrier to your entry, you can't go wrong.
 JustinGuitar is a site providing lessons by Justin Sandercoe. It somehow manages to combine the intimacy of a private teacher with the price of a more 'generic' style site, making this a special find. Sandercoe is highly thought of in the music world, and his lessons are recommended by the likes of Steve Vai and Mark Knopfler, in case you needed any more persuading!
The beginner's course is free, so if you're just starting out and you're not sure who to choose, you literally won't lose anything by giving JustinGuitar a go. If you find you progress a lot with the beginner course, you can then commit to the 6-month plan at $9.99 a month. The site isn't just for beginners by any means, with classes aimed all the way up to advanced players.
    Manuela L. – from $10 per hour.
 Manuela offers her music tuition services on the platform Preply. She teaches at the Conservatory Gilardo Gilardi in Argentina, has a degree in music, and has done numerous courses in the Suzuki method. Offering online 1-1 tuition from $10 per hour, the value for money is astounding.
If you've tried traditional methods of musical education and haven't found they suited you so well, giving the Suzuki method a go might be worth a shot – it's far more 'natural' as methods go, and focuses a lot on playing by ear. If you struggle with music reading and want something a little more intuitive, Manuela can offer incredible value 1-1 tuition.
    Dmytro L. – from $20 per hour.
With a Masters in Music and a PhD in Music Pedagogy, Dmytro's formal musical education is exemplary, and will doubtless carry over into his lessons. He has over 20 year's practical experience teaching music, and can back his guitar lessons up with music theory should you like. Dmytro offers 1-1 music lessons on the education platform Preply, and at $20 per hour, while it may be more than some of the other sites listed above, the expertise and individual attention you'll receive are second to none. If you're looking for 1-1 tuition at a price that doesn't break the bank, he may be your guy!
    JamTrack Central – from $14.99 per month.
An ideal option for intermediate players looking to advance with targeted lessons, JamTrack offers a wide variety of guitar coaching resources. Choose between more than 1000 play along tracks if you like to jam to learn, and a whole heap of masterclasses. The classes are taught by big names such as Jeff Loomis, Guthrie Govan, and Jess Lewis, so you know you're in safe hands. It's not focused towards beginners, with only 62 starter courses compared to 429 intermediate. In terms of the sheer breadth of resources provided, you can do a lot worse for $14.99 a month, and if you enjoy jamming and learning to play by ear, you may find it suits you well. 
TrueFire might not be cheap, but it has an absolutely monumental number of features – there are over 40,000 lessons, 30,000 tabs, and more than 20,000 jam tracks to play along to. It's literally more than enough for a lifetime of guitar tuition, and should you choose to, you can get lifetime access for $2,499. The courses are updated weekly, and the pro instructors are incredibly diverse, with blues artists such as Robben Ford available. If you want to check it out, why not start with the 30-day free trial. 
Justin M. – from $80 per hour.
Justin offers 1-1 music tuition on Takelessons, and at $80 an hour he may not be the cheapest, but you do get what you pay for. He's been teaching for over 12 years, playing for over 20, and with a B.A. in Music from California Polytechnic State University, has the formal education to back it all up.
He takes a holistic approach to guitar teaching, offering music reading and tablature instruction as well as music theory, and can accommodate any number of styles of play. He can also help you learn to write your own tunes should that be up your street!
More from Frequently Asked Questions
---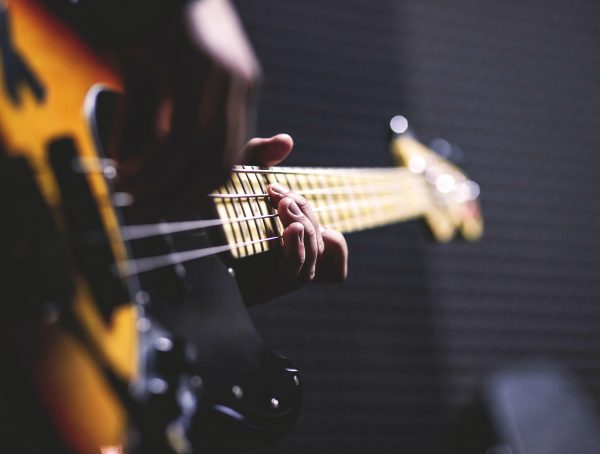 The short answer is yes, you can absolutely play the guitar if you have long nails, acrylic nails, fake nails... …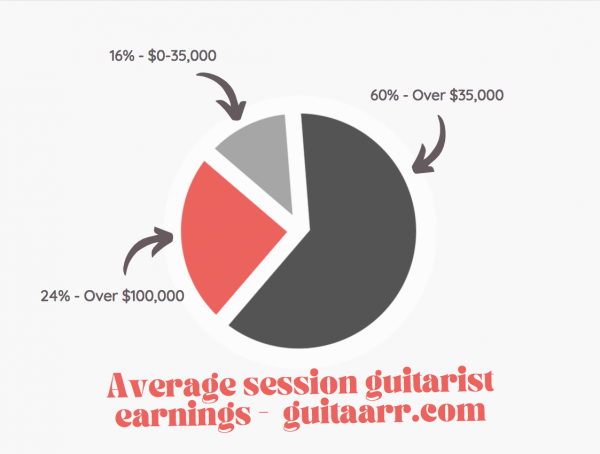 There has been an argument for years now that the era of the session guitarist is long-gone. With nearly every …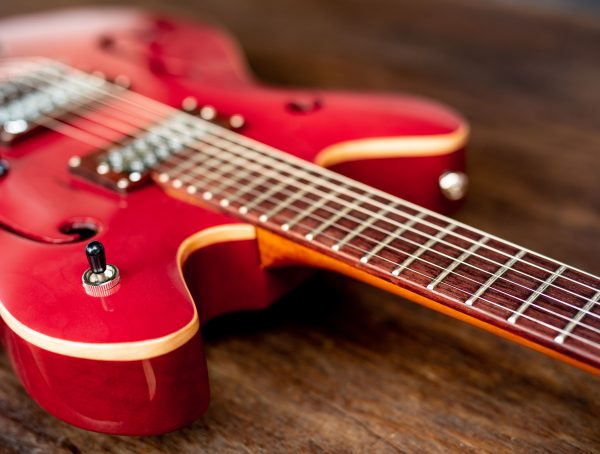 While your first guitar is unlikely to be worth more than a couple of hundred dollars, as you progress as …
Editor Picks
---