With any new hobby or practice can come unforeseen consequences. Whilst this may sound dramatic, I know literally dozens of ex-guitarists who both started and quit based on the pain they were experiencing when playing. And rather than telling them to grit their teeth and push through it, I decided to put together the ultimate resource for beginners (or those picking the guitar up after a long time apart) who's fingers are hurting when playing the guitar.
Why do your fingers hurt when you're learning to play the guitar?
If you're experiencing the initial pain as a beginner guitarist then you may already know this part. But if not, it's as simple as this…
Like anything that is physically taxing on your body, no matter how small, it can take your body time to adjust to that certain activity or repetitive movement. Think about the first time you do a work out… sore for a while after, right? But it gets easier.
And it's completely the same with the guitar. No matter whether you opt for steel string on an acoustic, an electric, or even the softer nylon strings, your body (and fingers specifically) are becoming accustomed to the unfamiliar activity of being repeatedly pressed against a tough material.
Naturally, it then takes your body time to build up a tolerance to the pressure you're putting on the strings, in the form of developing a callus. A callus is essentially hard skin that builds up over time from consistent playing. And, that's the main emphasis here (and why occasional players have to then develop calluses continually). Consistency is key.
If you're interested in learning more about calluses specifically, you can do so here.
How long does it take to develop calluses from playing the guitar?
This is different for everyone, and highly depends on how long you're playing guitar each day as a beginner or occasional player (and gritting through any pain). However, to directly answer the question, a new player is generally looking at 4-6 weeks for solid callus development, from a regime of playing at least once a day (or as often as possible).
Again, this isn't the same for everyone, so if you're struggling to play everyday and have no significant pain reduction after a month then don't give up! Your calluses will develop, however when it comes to timeframes everybody is different.
How to build-up your finger callouses (and reduce pain when playing)
It would be easy to just say 'keep playing until it doesn't hurt', but that is a cop-out answer. Let's have a look at the specific techniques and approaches I and many other guitarists use to both build and maintain calluses that make picking up a guitar with any string material a breeze:
1. Play on a guitar that has been set up properly
This is particularly important if you've been gifted an old guitar that has had several owners and needs to be set-up by an expert. Any guitar with a high action will require more force from the player to sound their notes, therefore it's a specific problem for beginners who are already prone to both applying too much pressure and getting sore hands in the process!
2. Ensure that you're playing often with regular intervals
I mean this both in terms of taking regular breaks, and playing regularly enough to ensure that your calluses have time to build up (and not heal completely). There's certainly a fine line between playing too little and too often when beginning, so be sure to listen to your body and any pain that may be coming from your fingers.
3. Ditch the classical guitar and opt for an electric instead
Many beginners choose nylon string guitars or are often recommend them as they're cheap and compact. This certainly makes sense, and is what I did, but for people struggling with pain from the outset then they may be better opting for an electric guitar to build up their calluses instead.
Whilst the nylon is seemingly softer on the classical guitar, the string their selves are still thick, with wider neck, therefore generally players are still using greater pressure when fretting (whereas electric guitars will have a thinner neck requiring less force from beginners).
This isn't to say that playing an electric guitar as a beginner will not hurt either. Your fingers need to build calluses either way, and ultimately there's no avoiding that no matter how soft the strings are or how think the neck of the guitar is!
4. Be conscious of the force you're using when playing
This point comes back to ensuring your guitar doesn't have sky-high action, and also not gritting through any pain to the point where playing becomes unbearable. Learning the guitar is a lifelong activity, so don't force it for an extra ten minutes of callus-building.
5. Practice scales alongside chords
Dexterity is just as important as toughening your fingers up. And, you don't want to be so focused on building calluses that you forfeit learning valuable beginners techniques, only to then develop bad habits later along your playing journey.
Taking care of your hands when learning how to play
This part of playing is often neglected, however as with any muscle or part of the body utilising repetitive motions over a sustained period of time, you're going to want to pay extra attention in terms of how you look after that part of the body.
Let's have a look at different regimes and implements that can help with the downtime side of keeping your calluses primed, and your fingers from any prolonged discomfort!
Home Remedies & Routines:
The Apple Cider Vinegar Routine (soaking your fingers and hands in apple cider vinegar)
Specific cleansing lotion like 'Guitar Hands'
Frequent playing and not picking or messing with your newly-formed calluses. This is my most recommended and go-to technique above any home remedy or cream. 
Conclusion
These tips were gathered from myself asking multiple guitarists on their experiences with pain when playing as a beginner, and my own personal tips that worked for me.
If you like these sorts of guides for beginners and in-depth answers to very common guitar-related questions, you might also find the guide to stretches for guitarists useful.
More from Frequently Asked Questions
---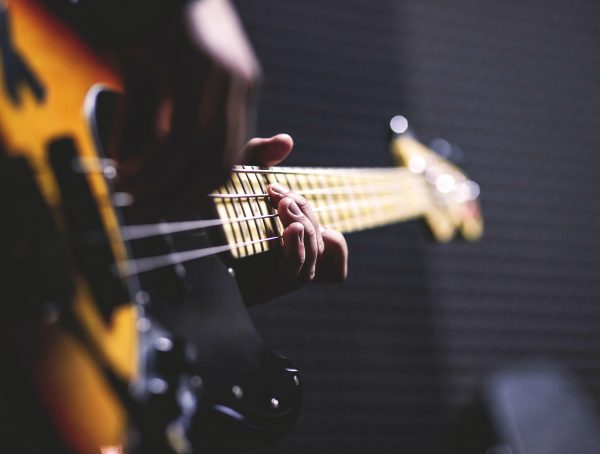 The short answer is yes, you can absolutely play the guitar if you have long nails, acrylic nails, fake nails... …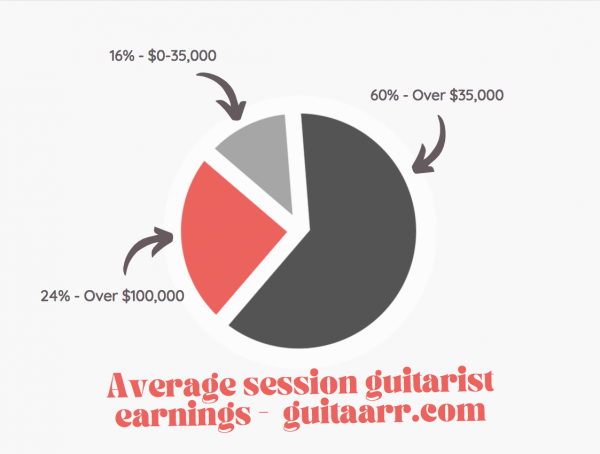 There has been an argument for years now that the era of the session guitarist is long-gone. With nearly every …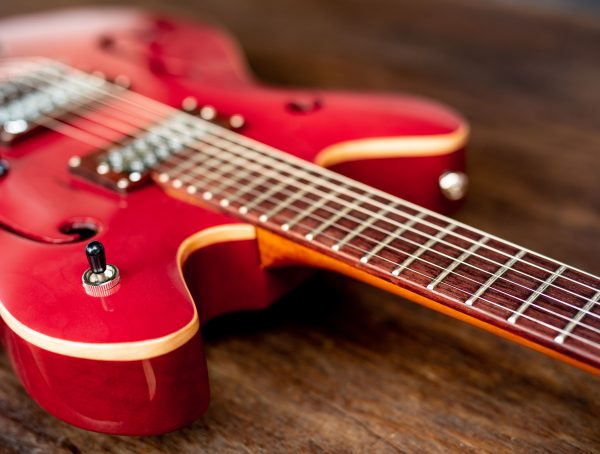 While your first guitar is unlikely to be worth more than a couple of hundred dollars, as you progress as …
Editor Picks
---