Sunyin Joyo Portable 10 Watt Amp
Features

Build Quality

Size

Price
Wondering whether the Joyo portable amp packs a punch?
Features: 
Multi-function guitar amp with bluetooth 4.0 connectivity.

Control knobs of VOICE, GAIN, TONE, VOLUME, MASTER.

Built-in Lithium battery with a quick charge time of 2.5 hours.

9V/4000mAh power adaptor.

There are 2 hidden shoulder strap buckles on both sides of the amp.
Full Review
The Sunyin Joyo Portable 10 Watt is a multiple functional guitar amp that offers a bluetooth connectivity of 4.0, setting it aside from many competing amps. This boasts a minimum range of around 33 feet and a maximum range of 200 feet; with this wide range, connectivity isn't an issue that users need to be concerned about. The bluetooth feature is designed to pair a musical device with the amp to play backing tracks, such as music from CDs or via an MP3 player or other musical device. 
The Sunyin Joyo Portable 10 Watt is designed to be a compact and portable advice complete with a dual channel and a lighted logo when it is switched on and in use. Complete with a high-quality aux in jack that is ideal for using to play backing music while in use, in addition to a 3.5mm stereo headphone output jack. 
Boasting five-inch customized full frequency speakers, the Sunyin Joyo Portable 10 Watt amp has been designed with quality in mind, and boasts five inch customized full frequency speakers, and comes with a rated power of 10w, ensuring that this amp packs a powerful punch. 
Offering a diverse range of power supply modes, including the use of an attached power adaptor or the use of batteries – six AA batteries can be used in place of an electric power source. 
With a company yet portable design, this high-quality amp is designed for use in small to medium-sized venues. It is ideal for users who want to play in smaller venues or busk on the street. The features of this amp are designed to add flexibility to the user's playing and to help improve performance.
The Sunyin Joyo Portable 10 Watt offers great value for money; it might be compact but it packs a powerful punch. Boasting dual-channels, this amp is ideal for using for a number of different instruments, or a guitar and a mic. 
This is one terrific amp; it is smaller in size than a toaster but packs a powerful punch, allowing to fill a room with sound. For an amp of this size, the sound quality is still extremely good – the tone is particularly good, and offers a clear output. 
One of the features that sets this amp aside from its competitors is the bluetooth connectivity that it offers. 
The Sunyin Joyo Portable 10 Watt is the ideal entry-level amp choice for new guitar players who are in the process of learning or perfecting the acoustic guitar. 
These features make this amp the ideal entry-level choice for students and beginner acoustic guitarists that are in need of a versatile and affordable amp that's perfect for home practice. 
Conclusion
As far as cheaper portable amps go, this is certainly a brilliant one to check out. It might not be up there with some of the more popular brands, but as a cheap amp to just chuck in with the luggage and not worry about, it's ideal.
If you didn't find that the Joyo is right for you, be sure to check out my complete guide on acoustic amplifiers.
View Price
More from Amplifiers
---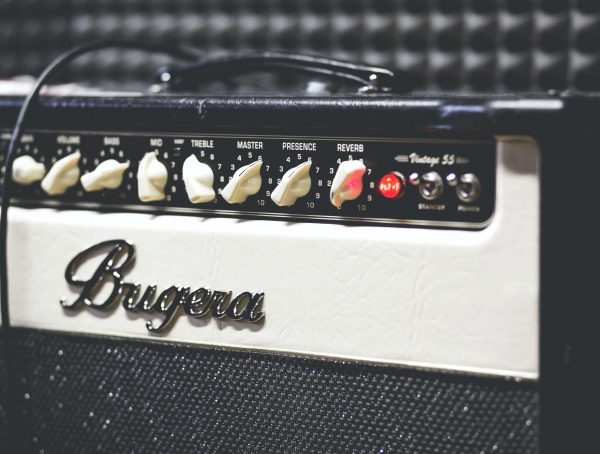 Looking for a miniature guitar amp (with a headphone jack) that still packs a punch? You might be landing on this …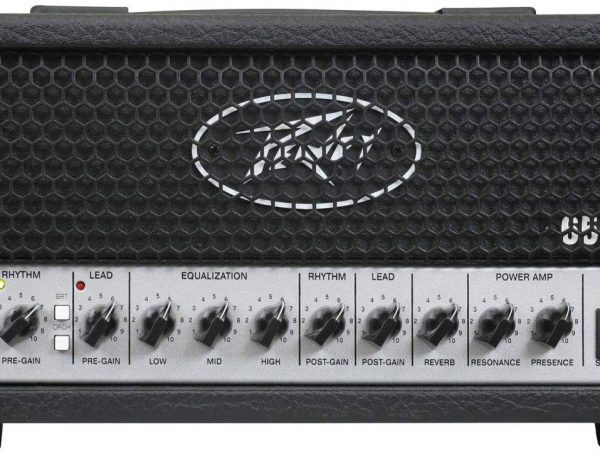 How does the Peavey 6505 Mini Head compare to larger amplifier heads? Here we're going to be taking a little look …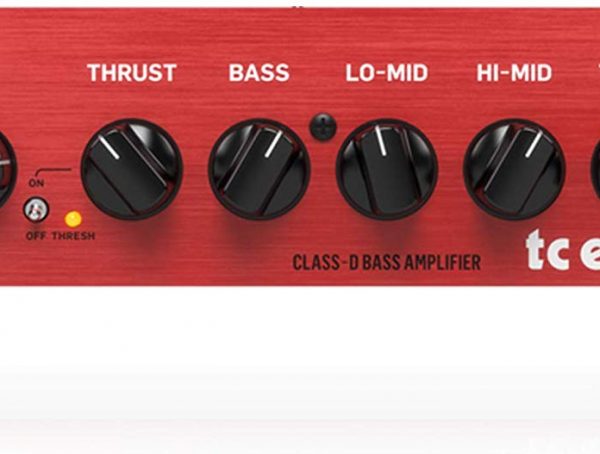 Is the TC Electronic BQ250 one of the best bass amp heads on the market? Let's find out in this review. …
Editor Picks
---