The Behringer BXD3000H – How does this amp head hold up to a review?
Guitar players are always looking for ways of boosting their sound and experimenting with their style, and this is why specialized amps and FX pedals are among the most popular guitar accessories. Whether you are in a band or simply a hobby guitarist, you have to make sure you are always getting the best outcome from your guitar and amps.
Trying to work on the different options for improving your sound, technique, and experimentation is so important, and this can help you with that.
View Price
Features
Sound is everything to a musician, and the more you can do to improve and enhance your sound, the better. That's why you have to make sure you look at some of the best ways of being able to achieve the right sound as well as you can.
This Behringer BXD3000H is one of the leading amp heads on the market for bass guitarists, and this is our review of it. 
Aesthetics
This is an amp with a wonderful aesthetic, evoking a professional and sleek design. This will look great resting on top of an amplifier, or on top of a mixing desk.
We love the versatile and impressive nature of this product, and it certainly looks like a great bit of kit. With a steel chassis and rigid plastic casing, it is sturdy, durable, and high-quality, and this makes it the perfect choice for musicians everywhere.
Sound Effects
The sound effects are generally the most important thing when you are considering the benefits of this bass guitar amplifier head, and there are loads of great tonal possibilities here.
You have to make sure you do as much as possible. With a 300 watt 2 channel sound, excellent distortion settings, and Class D amplifier technology, this is a product that feels at home on stage and in the studio.
The perfect choice for the budding musician, and those who need to be space efficient with their equipment. If you're looking to create a mini studio at home, this is the best way of you doing that.
Video Demos
Take a look at how the Behringer BXD3000H actually sounds and looks. Can you see it perched on top of your speaker cabinet?
Pros
Pros of this amp include the versatility, value, and features that are included with this, and they make it a highly attractive and impressive option for a lot of people. There are so many great reasons to buy one of these amps, and the clean, crisp, clear sound is one of the best.
Cons
One of the main complaints with this is the fact that it seems to have a short life, with some people complaining that the product stopped working after a while. We have to assume this was simply that they had received defective models, as the vast majority of people don't seem to have had this complaint. 
Frequently Asked Questions
Is this only made for bass guitars?
No, you can absolutely use this as part of a standard six-string guitar setup. However, with a bass-specific amp head, be aware that there will be certain features that are made for the lower bass frequencies.
How many watts is the amp head and, is it loud?
At 300 watts, it's undeniable that the Behringer BXD3000H packs a punch!
Conclusion 
Overall, this is one of the leading amp options on the market, and perfect for the bassist looking for the perfect versatility for his playing.
Though some users have complained of the amp being underpowered, or having issues with it not working after a while. But overall we have found this to be one of the leading amps on the market for versatility, power, and craftsmanship.
View Price
See also: 
More from Amplifiers
---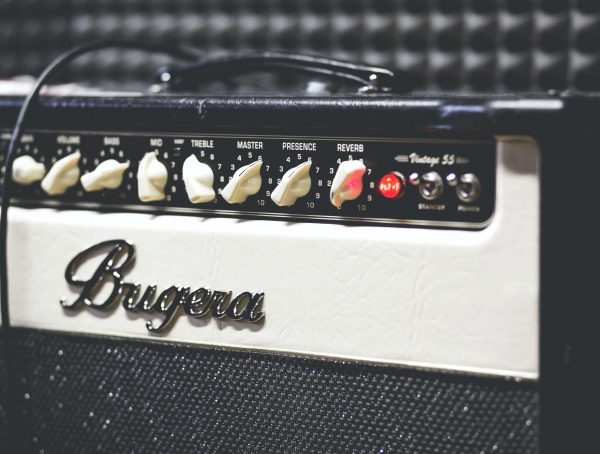 Looking for a miniature guitar amp (with a headphone jack) that still packs a punch? You might be landing on this …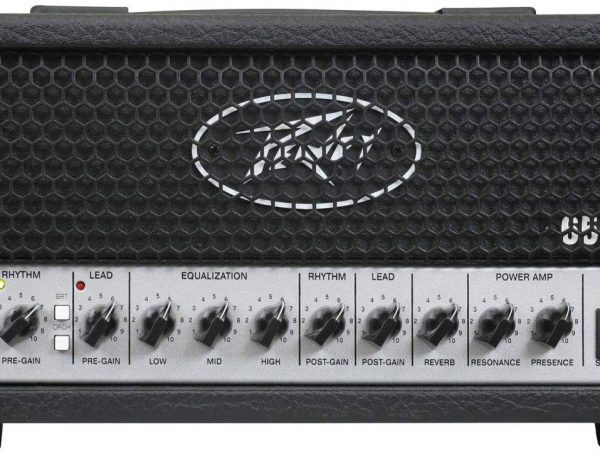 How does the Peavey 6505 Mini Head compare to larger amplifier heads? Here we're going to be taking a little look …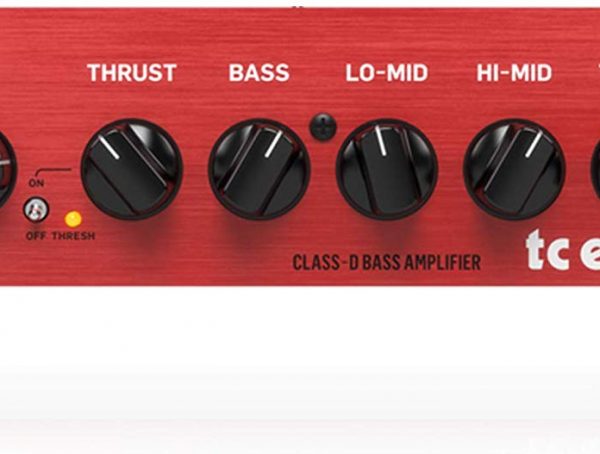 Is the TC Electronic BQ250 one of the best bass amp heads on the market? Let's find out in this review. …
Editor Picks
---