Zoom G1Xon with Expression Pedal
Features

Build Quality

Size

Price
The Zoom G1Xon combines mutli effects with expression experimentation, but how does it do in our review?
First Impressions
Choosing the right guitar pedal is a fine art, and you need to start by looking at how the pedal comes across to you. The first impressions of the Zoom G1Xon are that it looks sleek and futuristic, and this makes it appealing to players of all ages. The blue buttons and orange digital display perfectly complement that trendy pedal.
Full Review
Features 
As guitar pedals go, this one is ideal for beginners looking to experiment with their sound and playing style, but who don't want to be overwhelmed by a complicated. With 100 effects and 100 support patches, you should have no issues finding a sound that suits what you want. The possibilities are pretty much endless here, and, at a cost of just $70, this is a pedal that represents excellent value for money. This is such an accessible pedal that is a great way of making you a guitar hero for all seasons. Let's take a closer look at some of the most important features of this pedal, and how they can benefit you.  
The streamlined user interface is really simple to get to grips with, making it perfect for novice players as well as experts. While the in-built expression pedal allows players to control the parameters of different expression effects. For those looking to jam with friends, practice alone, or even make a record at home, this is the ideal pedal choice for you. The pedal's excellent 'auto save' function is vital for saving the cool effects you find and save the perfect settings that you have spent ages trying to get right.
You can also use the Pre Select feature in order to scroll through effects without having to preview them. The pedal contains 68 built-in rhythms to experiment with, as well as a 30-second looper that allows you to build great jams and really enhance your playing performance. The tuner function on the pedal supports all standard tunings and allows you to make sound effects you would never be able to make otherwise. As a multi-effects pedal, this is one of the best and most popular pedals on the market, and the different effects and expressions on offer, make this one of the best pedals to choose from.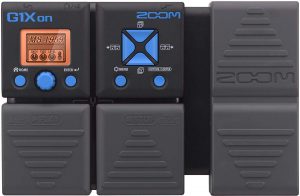 Build Quality 
The build quality is always an important consideration when you are selecting an effects pedal. The Zoom G1Xon is a plastic pedal, which makes it a little lighter than other options, however, it doesn't quite feel as durable as a result. Metal pedals are more sturdy, making them perfect for life on the road, but plastic is nowhere near as heavy, and fine for the studio.
Pros
Small and compact, and deceptively light
If you're new to multi effects units, the range of effects offer a good place to start
Cons
Not exactly user friendly, which is mostly down to the small screen
The expression pedal could be a little more reactive
Single stereo output may be a little restrictive to some gigging guitarists
Conclusion 
Overall, it is important to assess what the pros and cons of this pedal are. On the positive side, it's affordable, lightweight, user-friendly, and has plenty of great effects to choose from.
However, on the negative side of things, the pedal is made of plastic, making it less durable than its metal counterparts. Single stereo output is another drawback to the pedal is that it can be a little noisy, but who cares if you're making great music with it, right?!
When you are looking for the perfect pedal as your entry to the market, this is most definitely the choice for you.
View Price
More from Pedals
---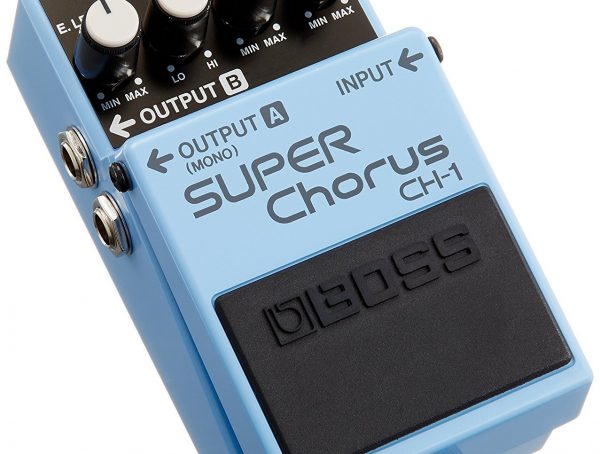 By now we've played, reviewed and got engrossed in countless Boss pedals... but what's one more, right? The CH-1 is …
As a guitar player, how do you choose the best chorus pedal? The right chorus pedal can add a huge amount …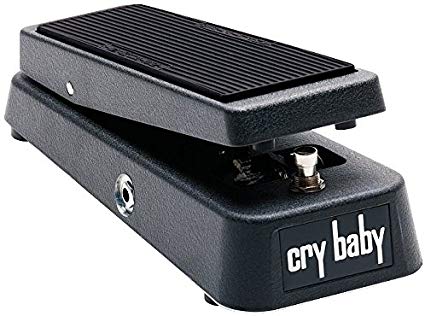 Full Review   First Impressions  We're perhaps a little biased with the Cry Baby, because it's such an utter classic, so it can …
Editor Picks
---