Vox StompLab IIG Modeling Pedal
Features

Build Quality

Size

Price
First Impressions
The gold and black design of the Vox StompLab IIG Modeling Pedal is very stylish and certainly create positive first impressions when you take it out of the box. You'll also notice that it's a relatively small and compact pedal with a smaller footprint. It remains functional and easy to use though.
Full Review
Key Features
You can use the Vox StompLab IIG Modeling Pedal between your guitar and your amp, but you can also output to a set of stereo headphones, which is how many musicians prefer to practice. It can run on four AA batteries, meaning you can take it anywhere with you and practice it whenever and wherever you want. There's an AC adapter that can be used for power too, of course.
There are ten banks of ten user presents and another bank that has all 20 presets in total. The memory and factory presets can be accessed using the rotary switch and there's a couple of footswitches that you use to move through the presents before they instantly load. It's all very simple and intuitive once you know what you're doing and there's a wide range of presets to explore.
The presents are organized by genre which is a nice way of keeping everything in order and easy to find. You can find presets for a range of genres including jazz, hard rock, metal, blues, pop, fusion and plenty of others too. Every preset is made from a seven chain module that includes reverb, noise reduction, cabinet, modulation, drive/amp and pedal.
There's a total of eight delay options as well as hall reverbs and spring. There are nine modulation options in total, including flanger, phaser and tremolo among others. The Vox StompLab IIG Modeling Pedal is relatively user friendly, with the only problems being created by the screen display, which can be hard to understand and not very intuitive. But other than that, it's quite easy to use.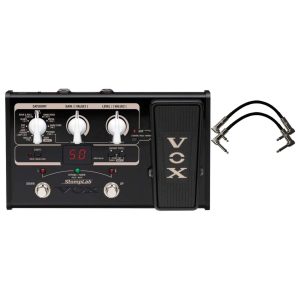 Build Quality
Lots of Vox StompLab IIG Modeling Pedal users comment on the quality of the build. It's a pedal that's clearly been designed to last and withstand plenty of heavy usage by performing and touring musicians. It's not going to break down easily and let you down when you least expect it, which is important for a device like this.
Pros
Plenty of effects and presets to keep even the most experimental of guitarists busy for a while!
User friendly
Great pricing considering the versatility of the effects
Cons
Screen is certainly a sticking point for most guitarists
May be too simplistic for more experienced players
Conclusion
There are lots of good presets here and you'll more than likely get plenty of use out of them. They're very playable and the unit as a whole is easy to use, which comes as a surprise to some people on account of the compact design that some people find off-putting to begin with.
The screen is undoubtedly the biggest problem with the Vox StompLab IIG Modeling Pedal. As a display, it's not great because only two characters can be displayed on the screen at a time. This means you end up spending a lot of time trying to learn what the display is trying to tell you, which can be frustrating.
View Price
More from Pedals
---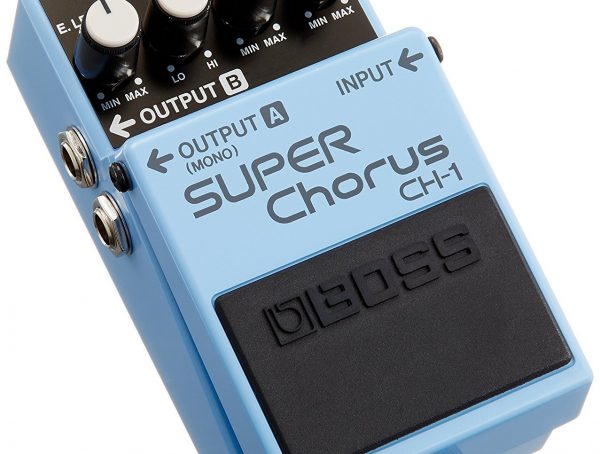 By now we've played, reviewed and got engrossed in countless Boss pedals... but what's one more, right? The CH-1 is …
As a guitar player, how do you choose the best chorus pedal? The right chorus pedal can add a huge amount …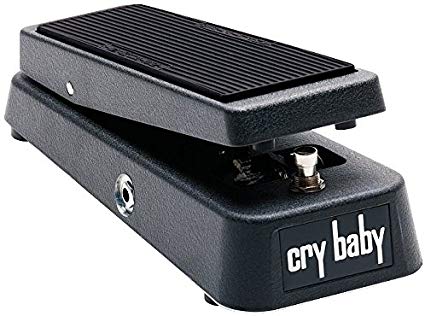 Full Review   First Impressions  We're perhaps a little biased with the Cry Baby, because it's such an utter classic, so it can …
Editor Picks
---