Rocktron Utopia G200
Features

Build Quality

Size

Price
The Utopia G200 is a sturdy piece of kit; but what else does this pedal have to offer?
First Impressions
The Rocktron Utopia G200 Pedal immediately strikes you as a weighty and sturdy piece of kit. It has a range of knobs and options on the board, and it's all very easy to operate. The layout is intuitive so you'll be able to start using the pedal without any trouble at all, which is how it should be.
Full Review
Key Features
There's a range of impressive featured offered by the Rocktron Utopia G200 Pedal. There's a total of 64 factory preset sounds and 64 user presets. This gives the musician a wide variety of options to play around with and to get creative with. That's 128 presets in total, which is more than enough for most guitarists to get started with.
You'll find it easy to experiment with different sounds and that's how many musicians find their signature sound that's just right for them. Don't underestimate the importance of that. There are also four usable channels, 4-band EQ and full bandwidth effects that allow you to create a range of tones that you can boost your music with.
The entire system is easy to use and the layout means that you'll have no trouble finding the things you're looking for and achieving what you want to achieve with this pedal.
That's obviously the way it should be. There's a fully programmable Cool Blue LCD Display of a high quality; no guesswork is necessary when it comes to reading what's on the display, which is what you often have to do with these pedal displays.
It makes understanding the pedal and using it much easier than it might otherwise be, especially for beginners.
The pre-effects include a phaser, compressor and wah. You'll be able to play around with the pedal and create a range of sounds that will enhance your music. It won't be long before you're fully familiar with all these features and enable to harness their power effectively. Post effects are included as well.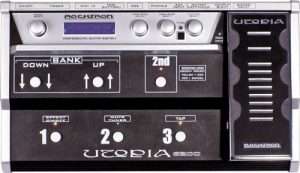 Build Quality
The Rocktron Utopia G200 Pedal has a very well built board, and that's one of the things you'll notice when you start using this. It's not a cheaply made product and it's not likely to let you down or to get easily damaged, which is obviously good to know. People who've used it often comment on the strength and sturdiness of the chassis.
Pros
Display is very easy to use, as is the expression pedal
3 easy to switch patches
Cons
The amp models may not be up to standard compared to other pedals
Conclusion 
The Rocktron Utopia G200 Pedal has a great display that makes the experience of using the pedal much more user-friendly. The chorus is noted for its sound quality and what it offers to musicians, while the quality of the build is something we've already discussed. It's a pedal that can be relied on in a variety of scenarios.
Some people are unhappy with the amp models offered by this pedal, but that's a minority position. Most people really enjoy the range of options. It doesn't have a drum machine or recording capability, which is important to some people. But other than that, it's a great pedal that has a lot to offer.
View Price
More from Pedals
---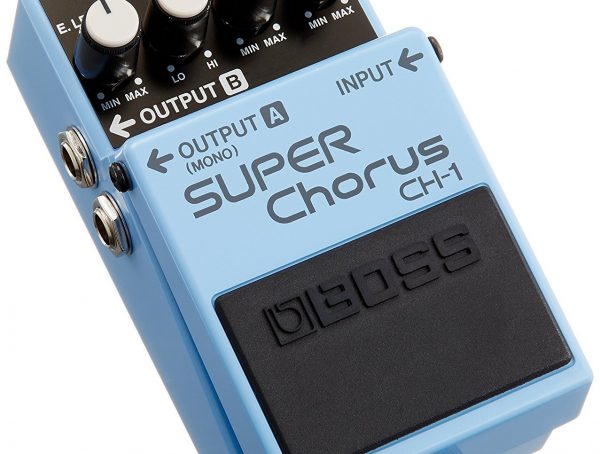 By now we've played, reviewed and got engrossed in countless Boss pedals... but what's one more, right? The CH-1 is …
As a guitar player, how do you choose the best chorus pedal? The right chorus pedal can add a huge amount …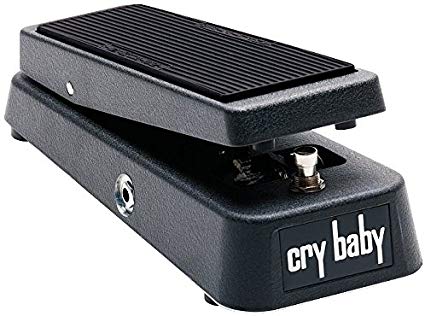 Full Review   First Impressions  We're perhaps a little biased with the Cry Baby, because it's such an utter classic, so it can …
Editor Picks
---