Pigtronix Infinity Looper
Features

Build Quality

Size

Price
Is the Pigtronix Infinity Looper As Revolutionary As Reviews Claim?
First Impressions
If you've spent ages trying to find the perfect looper for your live gigs, then you should take a closer look at the Pigtronix Infinity Looper. It might not be the cheapest device on the market at the minute, but there are a lot of features that ensure you will be getting plenty for your budget.
Full Review
Features
When the Pigtronix Infinity Looper came onto the market, the company claimed that it came with some truly revolutionary features. Even though most people didn't hold their breath about these, it turns out that the claims about their fantastic features may have been true – there really are a few remarkable features that come with this ingenious looper!
One such feature is that you will have the chance to plug in two musicians into this one looper. That means that they will be able to easily sync their two loops together without any issues of timing. There are also two outputs on the looper, so the two musicians will be able to play on separate amps. 
There's also no need to worry about a dip in quality when you do record two loops. Both of the loops will be recorded at a 48kHz/24-bit sound quality and it's also possible to overdub too. You also won't have to panic about making mistakes when you are recording as you will be able to take advantage of the undo / redo feature to erase and go over any mistakes.
There's plenty of storage with the Pigtronix Infinity Looper as well as you will be able to store in 50 different preset locations. The looper also comes with a handy 8Gb micro SD card, which gives you an extra two hours of recording time. The SD card is internal to the device, but you can easily transfer your recordings onto your computer using the USB port and the handy Infinity Looper Application. 
Thanks to the numerous ways of connecting your looper to different amps, there is also the option to synchronize parts as well as recording discrete segments. There has never been quite so much flexibility when it comes to using a looper!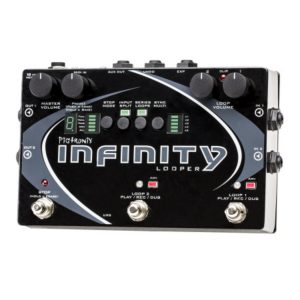 Build Quality
The Pigtronix Infinity Looper has been very well built and all of the buttons and knobs on top are well arranged, making it very easy and intuitive to use. It's a very nice size and should be simple enough to incorporate into a pedal board, ensuring you can really make the most out of it.
This impressive looper will certainly improve your live playing if you use it at gigs. Even though the price tag is quite large, many musicians find that it really is worth every penny.
Pros:
It's basically two loopers in one.

Plenty of storage space.

Provides studio-quality sound.

It can easily be incorporated with different systems and pedal boards.
Cons:
Not the cheapest of loopers for beginners.

Solo musicians might find that they don't use its dual looping system, so it could be a waste of money for them.
Conclusion
The ultimate deciding factor in purchasing a looper like the Infinity is your personal preference in what you're actually looking to get out of a loop pedal. If you're a beginner just looking to experiment, then this is probably not the best place to start.
If you've already owned a looper like the RC1 or something small and want a logical upgrade, then the Infinity certainly makes sense. The dual looping aspect provides endless experimentation opportunities, and the range of tweaking and modelling available certainly provides a step up in comparison to smaller, cheaper loopers.
View Price
More from Pedals
---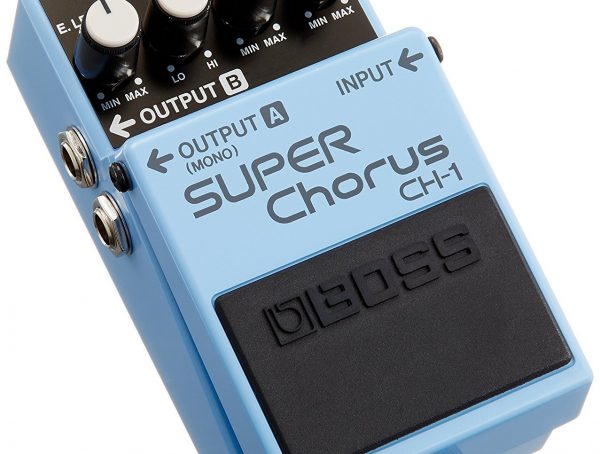 By now we've played, reviewed and got engrossed in countless Boss pedals... but what's one more, right? The CH-1 is …
As a guitar player, how do you choose the best chorus pedal? The right chorus pedal can add a huge amount …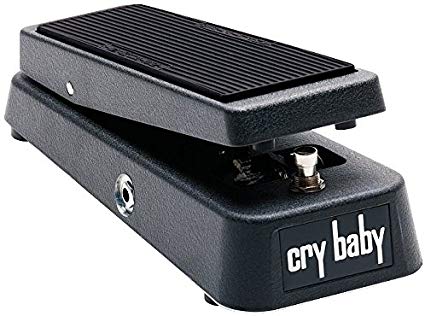 Full Review   First Impressions  We're perhaps a little biased with the Cry Baby, because it's such an utter classic, so it can …
Editor Picks
---