NUX Cerberus Multi-function Pedal Review
Features

Build Quality

Size

Price
Is the NUX Cerberus the mythical pedal that fans of multi effects units have been waiting for?
First impressions
The NUX Cerberus Multi-function might seem like it's a little intimidating at first glance, but there's no denying the raw variety of features contained in this professional- standard pedal. But how does it stand up to a closer look? Let's take a look with our NUX multi effects pedal review.
Full Review
Features
Cerberus is a good name for this pedal, allowing musicians to toy with, mix, and layer all kinds of classic effects together, with analogue overdrive, distortion circuits, delay, reverb, and modulation options all available at the same time. Simply put, it's hard to find an effect that this multi-headed beast might be missing.
There are also a host of more convenient and advanced features that make fiddling around a lot more accessible. The in-built tuner, editing software, and MIDI incorporation make it much easier to find the sound you want, ensure it's sounding good, and can help you get to work.
The sheer variety of options can make some of them a little more inaccessible, with different outputs for certain effects like delay and distortion requiring a little extra cabling. As such, it's not as plug-and-play as some of the other offerings on the market, but when it comes to tapping into such a wide variety of effects at the same time from one device, it's hard to argue with it.
One of the most fun parts of toying with an effects pedal is playing around with the presets, finding, and tweaking your favourites, and the NUX Cerberus multi-function feels like an absolute playground in that respect. Multiple banks of presents, each of you can maneuverer with up/down and A-D switches, and those presets can be layered on top of one another, making for some truly out there sounds.
There Cerberus Software V5 is also worth paying a little attention to. It's the most accessible part of the package, allowing users to edit and save presets, to customise the controls, and to export presets so that you can tune into them at any point while using the device.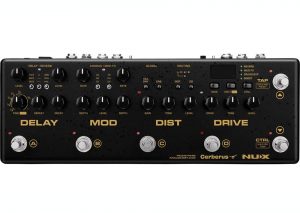 Build quality
Despite the imposing size and look of the Cerberus, it's actually lighter than you might anticipate. However, it still feels plenty tough and durable, meaning you're not likely to worry about having to handle it too delicately. It's a little sizeable, but you can still fit it onto your pedal board without too much issue.
Pros
Incredibly feature packed, allowing for levels of sound customisation that are hard to beat

A great library of preset sounds that you can use, mix, and adjust to your will

Solid, stable, but still lighter than expected
Cons
One of the higher priced multi-effects pedals on the market

Lots of controls and inputs can be intimidating to novice players
Conclusion
If you're a pro or a serious musician looking to have complete control over your sound, then the NUX Cerberus multi-function offers all the features you could hope for. While it might be a little intimidating to newcomers to pedals, it's not so overwhelming that you don't get used to it.
View Price
More from Pedals
---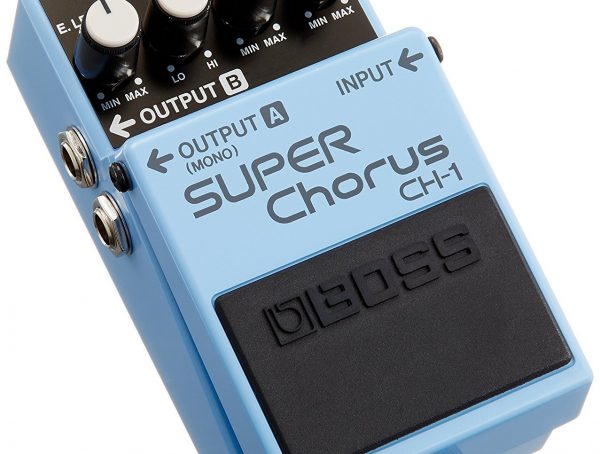 By now we've played, reviewed and got engrossed in countless Boss pedals... but what's one more, right? The CH-1 is …
As a guitar player, how do you choose the best chorus pedal? The right chorus pedal can add a huge amount …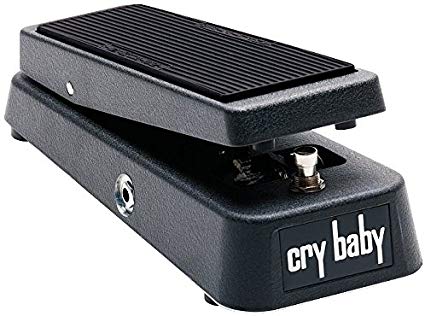 Full Review   First Impressions  We're perhaps a little biased with the Cry Baby, because it's such an utter classic, so it can …
Editor Picks
---