Line 6 POD HD500X
Features

Build Quality

Size

Price
You've no doubt heard of the POD from Line 6… How does the HD500X do against rigorous testing?
First Impressions
With a rugged construction and strong durability, the first impressions of the Line 6 POD HD500X is that it's a multi-effects floorboard with a lot to offer. It's a product that can be relied upon and it offers a very wide variety of effects and amps, which is what most semi-pro and pro guitarists are looking for.
Full Review
Key Features
There's a wide range of studio and stomp effects with 30+ amps that can be used with the Line 6 POD HD500X. You can use as many as eight of those effects at the same time and you can change the tone in various ways too, such as with the mic options.
You can also connect your unit to your PC via a USB connection. This makes it useful for home recording as an audio interface. You can also create and save presets with the PC editor to make life easier for you when using the Line 6 POD HD500X.
The looper allows you to record and loop 48 seconds of audio and it's very easy to use, which is a good feature to have. Other units have loopers that are more complicated and not as easy to get to grips with. Layering and speed changes are possible as well.
The Line 6 POD HD500X can be used well with the 4 Cable Method, which enables you to get more out of your effects and preamps. It's something you should definitely try to find out more about because it could change how you use your pedals.
If you have other Line 6 gear or you're thinking about buying more of it in the future, you'll be pleased to know that the Line 6 POD HD500X can be integrated with those other products very easily. It allows guitarists to customise their setup in a way that suits them. And with so many Line 6 audio products out there, you won't be short of options.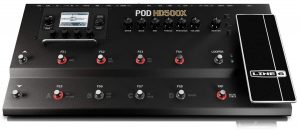 Build Quality 
The build quality of the Line 6 POD HD500X is one of the things that makes it stand out from the crowd. The product has been designed with the demands and necessities of touring in mind. It can take a lot of heavy usage and regular transportation without breaking or showing signs of wear and tear.
Pros
Bulky and build for the travelling guitarist
Comes with pre-set effects, great to plug in and play
Cons
Much larger than most multi effects pedals
Can be a little intimidating for beginner guitarists
Conclusion 
There's a very wide variety of amp models that are suitable for pro musicians, as well as lots of effects and tones to explore. The power of the command center is a definite pro that deserves recognition. There's a USB connection that many guitarists find very useful and the construction is very rugged and reliable as well. In terms of cons, there aren't many to mention. The output settings can cause sound problems if they're used incorrectly and the variety of options can be confusing for some people.
All in all, it's a very good multi-effects floorboard and it's already trusted by lots of musicians. It has a good build, a plethora of features and effects that can be used.
View Price
More from Pedals
---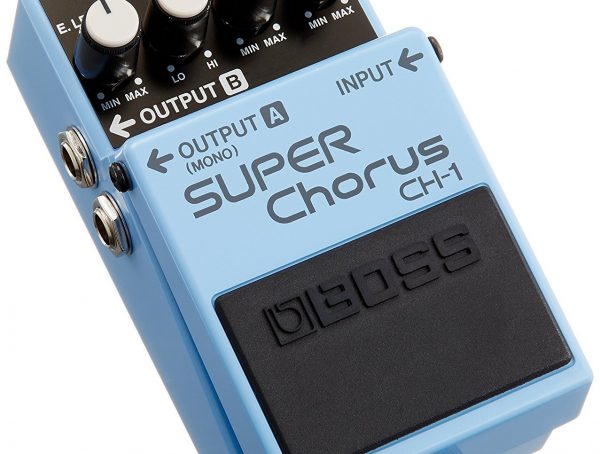 By now we've played, reviewed and got engrossed in countless Boss pedals... but what's one more, right? The CH-1 is …
As a guitar player, how do you choose the best chorus pedal? The right chorus pedal can add a huge amount …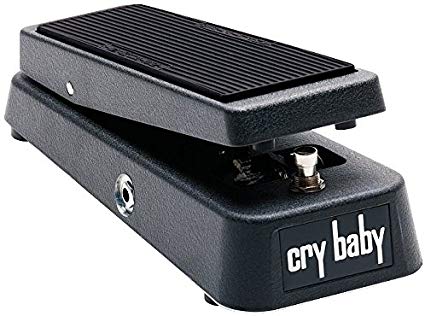 Full Review   First Impressions  We're perhaps a little biased with the Cry Baby, because it's such an utter classic, so it can …
Editor Picks
---