DigiTech RP55 Multi-Effects Processor
Features

Build Quality

Size

Price
Is the Digitech RP55 one of the best multi effects pedals for beginners?
First Impressions 
The DigiTech RP55 Multi-Effects Processor has a very modern design and it's all very clearly labeled and easy to understand. You can find exactly what you're looking for very quickly, making it easy to find the effects you need. All in all, the first impressions created by this processor is very good.
Key Features
In total, there are 20 studio quality effects that come with the DigiTech RP55 Multi-Effects Processor. You can use up to eight of these at the same time, allowing you to creatively combine effects in various ways. It's a good option to have and it's more than other effects pedals allow you to combine.
Another feature that's often lacking when it comes to other pedals and processors is the DigiTech RP55 Multi-Effects Processor's drum machine. It has 30 patterns that come with it and can make the user experience more well-rounded and complete, which can only be a good thing for musicians.
In total, there are 80 presets for users to explore when they begin using the DigiTech RP55. 40 of these are user presets while the other 40 are factory presets. They're of a generally high quality and you'll have fun playing around with them and developing your sound in the process. 
The DigiTech RP55 Multi-Effects Processor also comes with a built-in chromatic tuner, which is a useful feature to have access to when you're practicing your guitar and working on different sounds. There's an expression pedal input for whammy, wah and volume, and the LED display is very easy to read. It only displays two characters at a time, however, so it's not the best display on the market.
The stereo output can also be used as a headphone jack if you want to practice your guitar in a quieter and more private way. That's a good option to have if you're looking to play your instrument in a variety of different settings where volume might be an issue. It can run using batteries or an external power supply.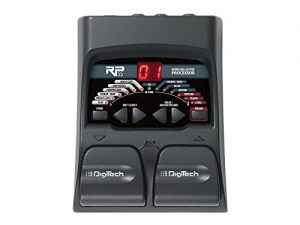 Build Quality
The low cost of the DigiTech RP55 Multi-Effects Processor makes more sense when you get the processor in your hands and feel the quality of the build. It feels cheap and not particularly sturdy, which might prove to be a problem going forward. But the low price might go some way towards offsetting those concerns.
Pros 
Great size for travellers
Perfect for beginners looking to experiment with multi effects units
Priced exactly how it should be
Cons
The build quality is not the best
Some of the effects could do with a little tweaking, however this is expected with the price
Conclusion
DigiTech RP55 Multi-Effects Processor is easy to use, so beginners can get to grips with it and use all of its features without any problems. It's a cheap multi-effects pedal that lots of musicians use for practicing. It's not the best processor for performing and touring, but it has plenty of practical uses.
The sound quality is decent but nothing more than that, and this is something that some users have been disappointed by. The lack of build quality is another thing that people are not happy about, so be sure to take that into account. With such an affordable product, however, some sacrifices are to be expected.
View Price
More from Pedals
---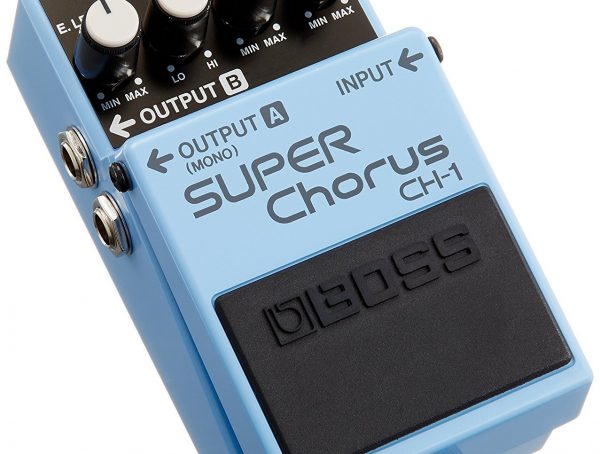 By now we've played, reviewed and got engrossed in countless Boss pedals... but what's one more, right? The CH-1 is …
As a guitar player, how do you choose the best chorus pedal? The right chorus pedal can add a huge amount …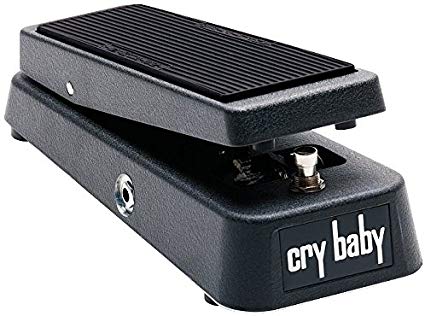 Full Review   First Impressions  We're perhaps a little biased with the Cry Baby, because it's such an utter classic, so it can …
Editor Picks
---