Digitech JamMan Loop Pedal
Features

Build Quality

Size

Price
Is The JamMan Looper A Contender In The World Of Loop Pedals?
First Impressions
Looking for a new pedal that is really easy to use? If so, then look no further than the Digitech JamMan. Boasting some impressive memory, you'll be able to store up to 99 loops as well as take advantage of some of its other great features. It also comes for a very appealing price too.
Full Review
Features
One of the most impressive features of the Digitech JamMan is the fact that it can record up to 35 minutes of stereo and up to 99 loops. You don't have to worry about poor-quality recordings either as all of the storage will be recorded at CD quality. Play your loops back to you, and you will have a very good idea of what your first record would sound like!
There's an optional SDHC card for storage too. This can store an impressive 16 hours of CD-quality recordings in 99 other memory locations. In total, that's 198 of different loops that you can store! If you want to record in a higher quality, then you could always opt for the 16gb or an even higher SDHC card.
When you are ready to edit and work on your loops, you can use the handy USB port and the Jammanager Loop Librarian software. Using this, you'll be able to successfully organize and archive all recorded loops. 
One further great feature of the Digitech JamMan is that you have the chance to import music from CDs and MP3 players by using the aux input. It's also possible to slow down and speed up any of the loops that you play and record without changing the pitch at all. This is all down to the really useful "Tap Tempo" feature.
Digitech know that we're all prone to making mistakes, even the best musicians out there, so they have added a very useful undo / redo feature to their JamMan. Simply hold down the pedal to redo the last bit that you did.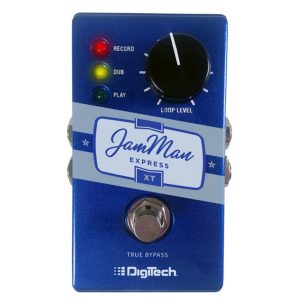 Build Quality
While the Digitech JamMan is perfect for messing around with in your bedroom or while you jam, it's not the best pedal for using while playing live. It would be advisable to buy some additional footswitches if you did want to use this at a gig. Aside from that, though, the JamMan is a very well-build and sturdy pedal that should be easy enough for even newbie guitarists to get to grips with.
The Digitech JamMan is an affordable pedal that is ideal for anyone starting out using loops and other effects in their music. Be aware, though, that there are some known issues with sound and some users don't like the fact that it can't be used remotely.
Pros:
It has an undo / redo feature.

Affordably priced.

Impressive memory especially when the SDHC card is used. 
Cons:
If you want to use it for gigs, you will need some additional footswitches.

You can't increase the tempo in the unit's display screen – you will need to manually tap it out.

Some musicians might find that its range of features and effects is limited.
Conclusion
As a compact looper the JamMan is certainly affordable, and has the types of features that you'd expect from what is essentially a mid-ranged looper.
Whilst the pedal will need additional integrations for playing on stage or getting the most out of it within a full pedalboard setup, it works great on it's own and has the capacity to be developed upon if you so wish.
These options for additional expansion such as the ability to integrate additional footswitches is what makes this stand out from other loop pedals at a similar price range, so if you're in the market for a small loop pedal that you can grow and expand your knowledge of looper pedals with, this is certainly one to check out.
View Price
More from Pedals
---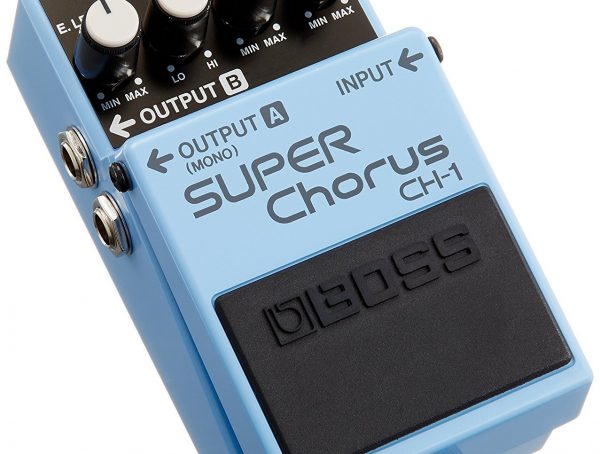 By now we've played, reviewed and got engrossed in countless Boss pedals... but what's one more, right? The CH-1 is …
As a guitar player, how do you choose the best chorus pedal? The right chorus pedal can add a huge amount …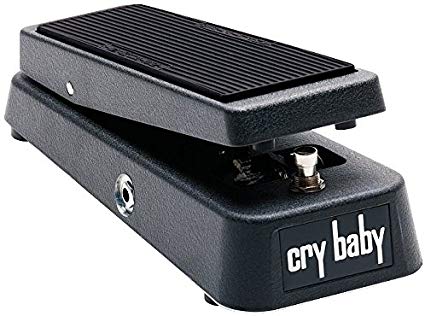 Full Review   First Impressions  We're perhaps a little biased with the Cry Baby, because it's such an utter classic, so it can …
Editor Picks
---