DigiTech Element XP Pedal Review
Features

Build Quality

Size

Price
For a versatile low-cost effects unit, the Element XP from DigiTech certainly seems to have it all
First Impression
With a surprisingly low price point for multi-effects pedals, this latest offering from Digitech provides a serious amount of depth and variety.
It's easy to assume that such an affordable device might be lacking compared to others on the market, but here, our DigiTech Element XP multi effects review finds that it's more robust than you might think.
Full Review 
Features
Multi effect pedals are getting much more accessible and much more practical with higher quality sounds than the poorly digitized offerings that the market was once known for. Perhaps one of the more exciting developments is this very portable, highly cost-effective device from Digitech.
Despite its relatively low price, it's surprisingly packed, with 58 effects, 45 drum patterns, and 200 varied presets, all of which can be applied one on top of the other for those who want to achieve a truly experimental sound with their guitar. The offerings of the presets are surprisingly high-quality, too, unlike many other multi-effect pedals, with some of the best sounding pre-patched tones you'll find on the market.
The basics are all here too and, amongst them, the modulations, delays, and whammy options all sound phenomenal, the expression pedal as intuitive and responsive as you could hope for.
In terms of controls, the buttons are a little fiddly and you're very likely to find some initial confusion with the old-school three-digit display. You might want a notepad when you're exploring through the different presets so you can actually remember which ones you liked. The controls are otherwise accessible and well-labelled, however, making it one of the easier multi-effects pedals to get started with, even if it doesn't have as many options as some of the pricier ones out there. 
It has a good range of input and output jacks, allowing you to connect to an amplifier, mixer, or internal speaker cabinet for direct recording. Added to that is a dedicated headphone jack, making it perfect for experimenting in private without causing too much racket, and Aux so you play along with and emulate the sounds of all your favourite tracks.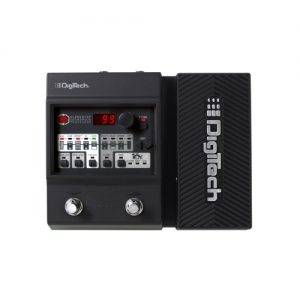 Build quality
At such a low price point, you might be worried about the build quality. The top case is made of plastic, and while it does feel stable enough, we would be worried about exposing it to too much trauma. The metal underside and foot pedal, however, offer real durability on stage and in-play.
Pros:
Excellent price point for such a feature loaded device.

Great sound to the whammy and presets.

Accessible and well designed for beginners.
Cons:
Might not be the sturdiest of multi-effect amps around.

Controls and display are a little fiddly to get used to.
Conclusion
Despite the frustrating screen and somewhat fiddly controls, the Element XP is a hard bargain to pass up. Great sound quality, some truly excellent presets, and the portability and accessibility make it an excellent tool for experimentation, though professionals might want something a little larger and more feature packed than this.
View Price
More from Pedals
---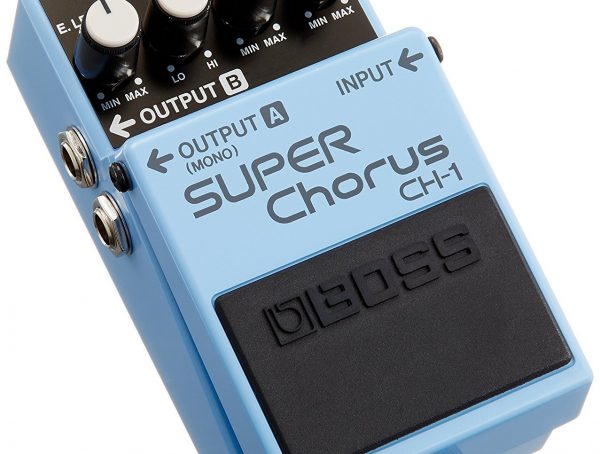 By now we've played, reviewed and got engrossed in countless Boss pedals... but what's one more, right? The CH-1 is …
As a guitar player, how do you choose the best chorus pedal? The right chorus pedal can add a huge amount …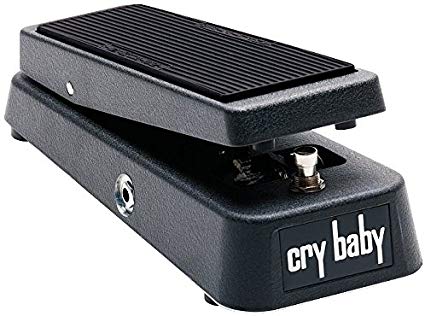 Full Review   First Impressions  We're perhaps a little biased with the Cry Baby, because it's such an utter classic, so it can …
Editor Picks
---