Boss ME-80 Multi-Effects Pedal Review
Features

Build Quality

Size

Price
Is the Boss ME-80 the best all-rounder multi effects pedal?
First Impressions
The Boss ME-80 Multi-Effects Pedal definitely offers a more retro old school approach, and it's this that jumps out at you when you first start using it. It's great for people who prefer analog controls over the more common modern day alternatives. It has a classic design and everything looks like it's finished to a high standard.
Full Review
Key Features
The knob-based interface is one of the most important features of the Boss ME-80 Multi-Effects Pedal. It's something that many similar effects pedal products don't offer any longer, yet it's a feature that many classic guitar lovers still find very appealing. It's also a very compact and powerful product; it can pack a punch and provide more power than people generally expect.
There's the opportunity to use eight effects categories simultaneously and these offer multiple effect types too. You can use it with your favourite stompboxes if you want to as well. Those classic Boss stomps are still great and you can use them here, as well as the most up to date MDP effects. In total, there are eight multi-function foot switches and expression pedals you can use.
The Phrase Loop function offers 38 seconds of recording time and this is all contained within the delay section. It can be powered by six AA batteries or there's a PSA-series AC adapter that can be used too, offering more power options to the user. 
When you buy the Boss ME-80 Multi-Effects Pedal, you'll have the chance to use Boss Tone Studio software at no extra cost. That's something that many guitarists will benefit from because the software allows them to edit and organise your tones with ease on your computer. Free patches can be previewed and downloaded from the Boss Tone Central website if that's something you're interested in.
The COSM preamp section used here on the Boss ME-80 Multi-Effects Pedal is actually derived from the GT-100 processor, which is Boss's flagship processor model. This guarantees quality and the level of performance all guitarists want their pedals to achieve.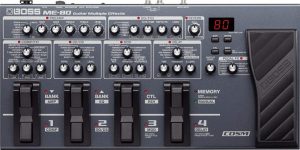 Build Quality
The overall build quality of the Boss ME-80 Multi-Effects Pedal is very good. It can be relied on to deliver what guitarists are looking for without any problems at all and that's what matters most. It's pretty durable and the classic design has a weight to it; nothing about it feels cheap.
Pros
Very user friendly, perfect for beginners
The range of effects and capabilities will also keep seasoned guitarists very busy
Premium Boss build construct
Comes out of the box gig-ready
Cons
Will be too large for guitarists stuck for space
Conclusion
The wide array of front panel knobs are a joy to use and explore. And all in all, the product offers really good value for money and that's something that should never be overlooked. The menu is pared down but there's still a wealth of features to enjoy. There's nothing particularly complicated about it, so it shouldn't intimidate new users.
It's a very versatile and practical effects pedal, but what are the cons? Some people feel that a couple of the effects are not quite up to scratch in terms of the sound they deliver. For example, some users have described the distortion as fizzy, but this might come down to personal preference. But in conclusion, this is a reliable multi-effects pedal with tonnes of features, and it represents real value for money.
View Price
More from Pedals
---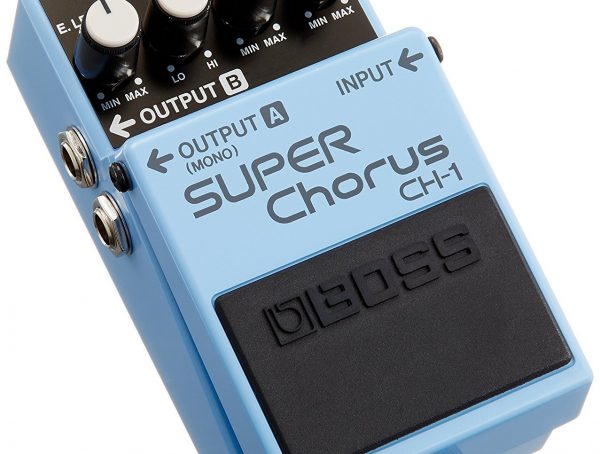 By now we've played, reviewed and got engrossed in countless Boss pedals... but what's one more, right? The CH-1 is …
As a guitar player, how do you choose the best chorus pedal? The right chorus pedal can add a huge amount …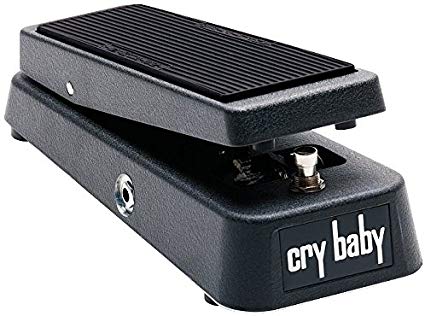 Full Review   First Impressions  We're perhaps a little biased with the Cry Baby, because it's such an utter classic, so it can …
Editor Picks
---