Gretsch G9500
Sound

Build

Cost

Playability
Summary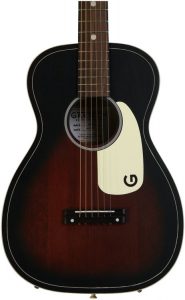 View Price
Is the Jim Dandy Flat Top one of the best budget parlour guitars of the modern era?
The above words might sound a bit of an overstatement, but it's honestly true when it comes to the G9500. Where the majority of parlour guitars that we review are centred around build quality, sizing and sound, the big selling point for the Jim Dandy Flat Top is very clearly the super, almost bizarrely low price.
It's truly a parlour guitar that has turned 'cheap' acoustics on their head, so let's have a look at what you get for the money, and how Gretsch can cost this acoustic so low and still deliver such a premium instrument.
The Low-Down: Gretsch G9500
Build
The G9500 is built from a budget agathis wood, which encompasses the body and flat top. Whilst this type of wood is low-cost, is does not affect the overall output in the slightest, and you'd be remiss to think that in a head-to-head comparison with a more expensive parlour guitar that the G9500 is built from a more expensive material.
The neck is made from a classic nato, with a premium rosewood fretboard. This is not an electro acoustic, as the very small body would suggest.
You'll commonly find the Jim Dandy is in a matte black finish with a creamy, white pick guard, built without a cutaway and styled like the classic parlour guitars of the late 1920's.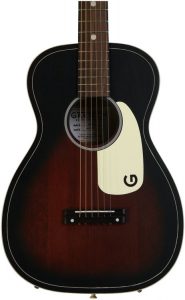 Spec (just the need-to-know bits)
Body: Agathis
Back: Agathis
Fret: Rosewood
Neck: Nato
Length: 24″
Average Price: Under $200 / £200
Sound & Playability (Video Demos)
Pros
Super low price
Great build quality, especially when you consider the price
Cons
Does not have an internal pickup
Small body may make adding a pickup difficult
Recommended For
Very highly recommended for beginners, and fans of retro blues/blues music in general who just want to dip their toes in the water with a low-cost parlour guitar
Closing Thoughts
If you're looking for the best cheap parlour guitar, or a beginner blues guitar that is under a minimal $200 (we still can't believe it) then you really do need to check out the G9500.
View Price
More from Reviews
---
As a guitar player, how do you choose the best chorus pedal? The right chorus pedal can add a huge amount …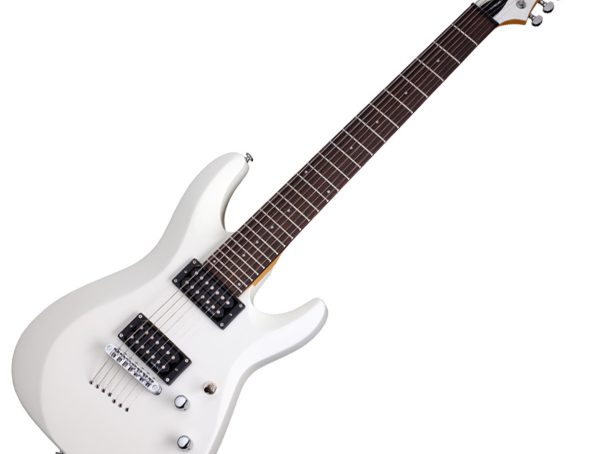 Is the Schecter C-7 the best budget 7-string guitar on the market today? Quick Look It certainly rivals its competitors, but how …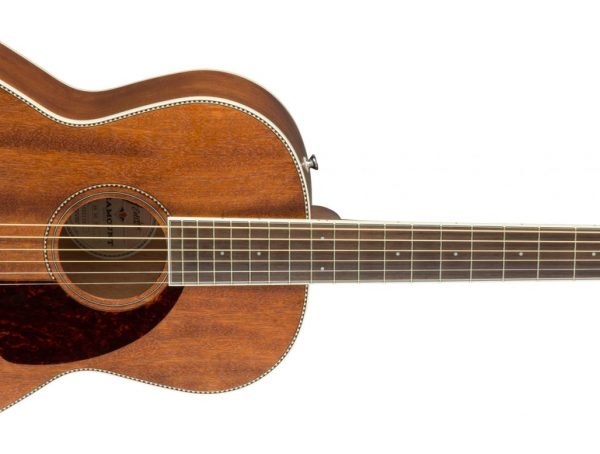 The PM-2 might just be the best parlour guitar from Fender yet. But how does it fare under our extensive …
Editor Picks
---