Fender CP-60s
Sound

Build

Cost

Playability
Summary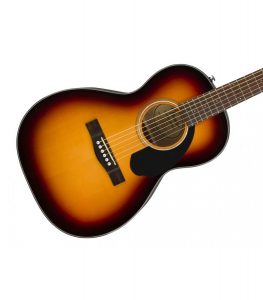 View Price
Is the CP-60s the best budget Fender acoustic for blues players?
The mahogany CP-60s is a light, airy parlour guitar that does not belong in the under $500 section in a music store, let alone the under 250 category. But, magically, it is. Perhaps the CP-60s is Fender's foray into budget parlour guitars, or at least budget acoustics to rival the immensely popular Gibson Epiphone ranges of jumbo and blues acoustics.
Rumours aside, it's a brilliant little acoustic. Let's have a look at what makes this boutique parlour guitar a budget hit.
The Fender CP-60S: The Low-Down
Build
The body is made from a rich mahogany, a classic staple for any decent acoustic and the kind of material that is built to last, and to sustain a proper tone (again not what you'd expect from a cheap acoustic).
As with most acoustic, the fretboard is made from rosewood, with a mahogany neck to match the body. There's also a spruce top that is commonly coloured in either a deep gloss or a sunburst effect to finish off the styling of the guitar, with the spruce giving the parlour shape a modern look (whilst retaining the vintage body shape).
As you can tell, Fender really have thought about things when it comes to the build, and we still can't get over the price!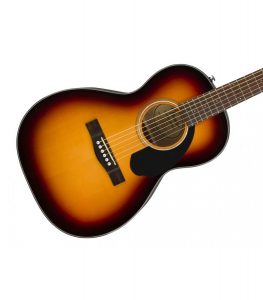 Spec (just the need-to-know bits)
Neck: Mahogany
Body: Mahogany
Length: 24.75″
Frets: 20
Sound & Playability (Video Demos)
Pros
Incredibly low price
Superior build quality, especially considering the cost
Vibrant finish with a solid material construct
Cons
It isn't terribly loud
Body may be too small for players who are used to the classic jumbo acoustic shape
Recommended For
An incredible budget acoustic for beginners in need for a blues acoustic guitar, or for players experimenting with such techniques as slide and want a vintage acoustic that will reflect the music of the original slide and blues era.
Closing Thoughts
The CP-60s is a fairly priced, well-built and lovely sounding guitar. It isn't the loudest of the parlour guitars by far, and certainly does not measure up to something like an acoustic resonator when it comes to volume, but if you're in the market for a budget acoustic with a vintage parlour shape then it's certainly worth checking this one out.
View Price
More from Reviews
---
As a guitar player, how do you choose the best chorus pedal? The right chorus pedal can add a huge amount …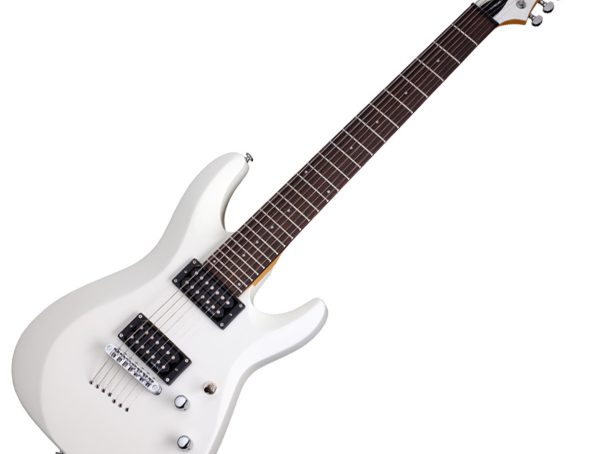 Is the Schecter C-7 the best budget 7-string guitar on the market today? Quick Look It certainly rivals its competitors, but how …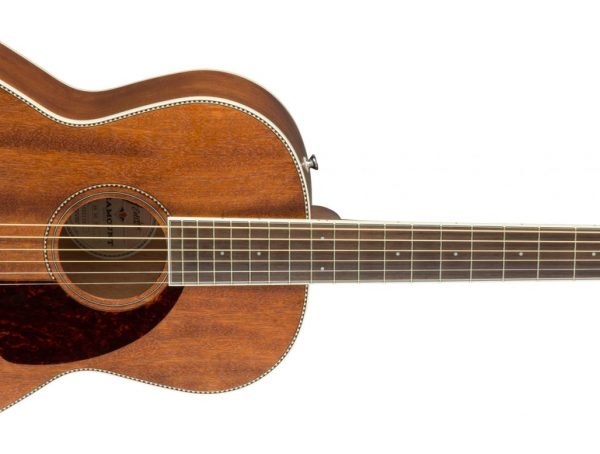 The PM-2 might just be the best parlour guitar from Fender yet. But how does it fare under our extensive …
Editor Picks
---