Eko NXT
Sound

Build

Cost

Playability
Summary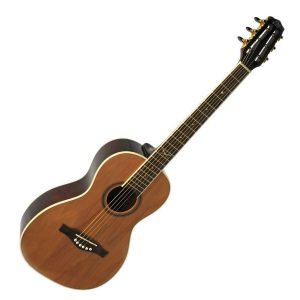 View Price
Is the Eko NXT Parlour the first neo-classical parlour hybrid?
For a budget parlour guitar, it certainly seems that way.
The Eko NXT is, at a glance, a striking acoustic, very clearly taking influence from both classical guitars and old-school parlour models alike.
Whilst the guitar looks the part, does the tone and the build hold up to how it seems at first glance? Let's have a look…
The Low-Down: Eko NXT (Nat)
Build
The body of the NXT is built from a solid basswood, giving the tone quite a hollow sound that many blues guitarists will favour. It's not as well-rounded as the more expensive resonators, but at such a low price it's easy to see why Eko have gone for this specific material.
The rosewood body is paired with an agathis top and sides, which elevate the 'earthier' basswood and give the tone the crisp induction that it needs.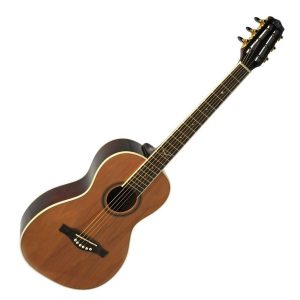 Spec (just the need-to-know bits)
Body: Basswood
Back: Agathis
Fret: Rosewood
Neck: Mahogany
Length: 101.6
Average Price: Under $200 / £200
Weight: Under 100g
Sound & Playability (Video Demos)
Pros
Very low price
Classic/Parlour guitar blend
Unique body and neck shape
Cons
It's not a classic resonator, more of a standard parlour guitar with a classic body style
Recommended For
Ideal for beginners who want an acoustic that looks a little different!
Closing Thoughts
We're at the middle of the road with this guitar in terms of where we rate it. On the one hand, the beautiful build, unique style and use of materials is certainly a sight to behold for the price, however the sound just isn't quote there in relation to other low-cost models.
It's still a great guitar for beginners who do not want to invest a large amount into a blues guitar, so if you're looking for a parlour on a budget then don't miss up the chance to get your hands on one.
View Price
More from Reviews
---
As a guitar player, how do you choose the best chorus pedal? The right chorus pedal can add a huge amount …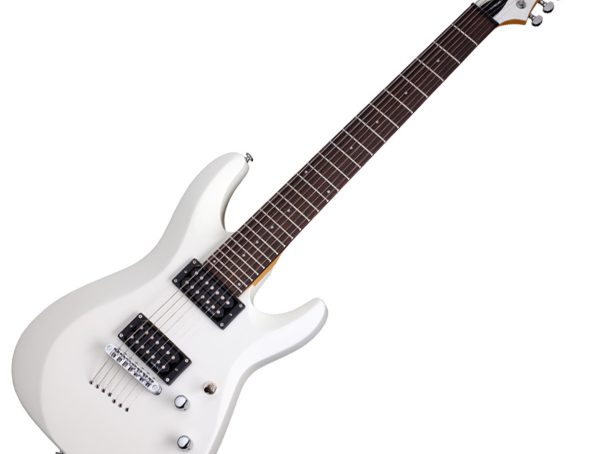 Is the Schecter C-7 the best budget 7-string guitar on the market today? Quick Look It certainly rivals its competitors, but how …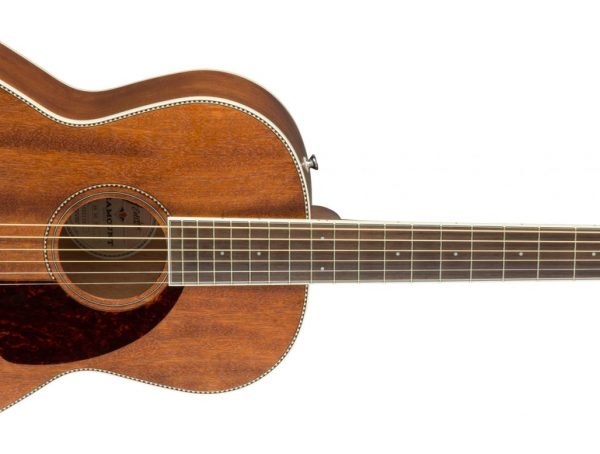 The PM-2 might just be the best parlour guitar from Fender yet. But how does it fare under our extensive …
Editor Picks
---