Summary
Sound

Build

Cost

Playability
A classical guitar for blues players? Now we've heard everything. 
Admittedly, we put the Yamaha Cg192 into our blues guitar roundup for a very good reason. It's not that it's necessarily a blues guitar, it's just that it works so well when playing the blues. The build, quality, and shape are fantastic, but what else does this Yamaha acoustic have going for it? And how does it fare when used for its original purpose, as a spruce classical guitar? Let's have a proper look.
Yamaha Cg192 – The Low Down
Build
Baring in mind that the price reflects more of a mid-range acoustic, the build quality is more of what we'd expect on a high-end classic guitar. The unique wood blend really catches your attention and is reflected in the tone, and is clearly a selling point for Yamaha too.
The top of the Cg192 is crafted from an almost unusual Solid Engelmann Spruce, a rare cut of spruce that is incredibly light and versatile whilst remaining dense to carry the tone through (again another reason why we'd push this as more of an all-round acoustic and not just a classic guitar).
The back and sides are built from a classic rosewood, along with the standard ebony fingerboard and rosewood bridge which you'd expect to find on most mid-range guitars.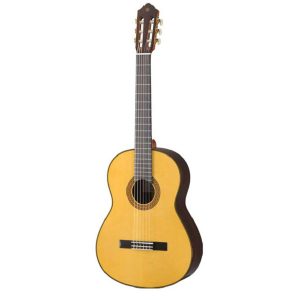 Specs (just the need to know bits)
Top: Solid Engelmann Spruce
Back: Rosewood
Sides: Rosewood
Frets: 19
Fingerboard: Ebony
Bridge: Rosewood
Sound & Playability (Video Demos)
The fantastic thing about the Cg192 is that it doesn't sound like every other nylon string, classical acoustic, in the sense that the incredible wood blend really emphasises and almost powers-through a thicker acoustic tone. Regardless of the fact that the guitar has nylon strings, chords still ring through, and also the soft-to-the-touch strings make this an appealing all rounder for beginners.
But enough of why we love this, you no doubt want to hear what it sounds like. Check out the video demos below!
Pros
Great price considering the incredible and unique build quality
Easily accessible at the top-end of the neck
Light construction
Surprisingly rich tone for a nylon string acoustic
Cons
No matter how you frame it, this is still a classical guitar and will only appeal to a certain style of guitarist
The price may be off-putting to some beginners, even though it's very fair considering the quality of the build
Recommended For
Fans of steel string acoustic guitars who are looking for a change, and a classical or nylon stringed guitar that provides a seamless transition from standard steel stringed acoustic to classical guitar.
Conclusion
A versatile classical guitar that works both as a practice guitar, a nylon stringed travel guitar and even an alternative to a steel stringed acoustic if you're looking for a change from the blues on a standard steel string.
View Price
More from Reviews
---
As a guitar player, how do you choose the best chorus pedal? The right chorus pedal can add a huge amount …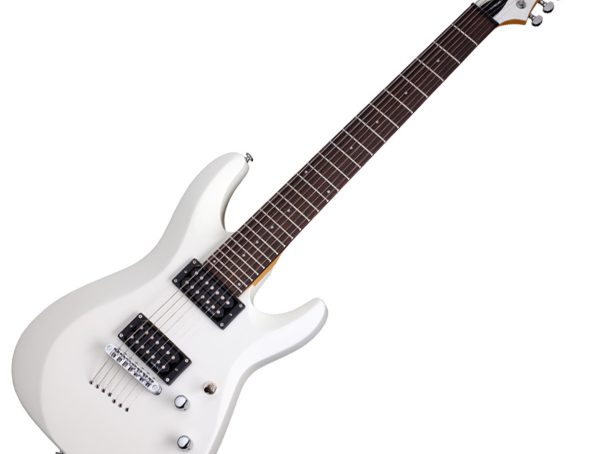 Is the Schecter C-7 the best budget 7-string guitar on the market today? Quick Look It certainly rivals its competitors, but how …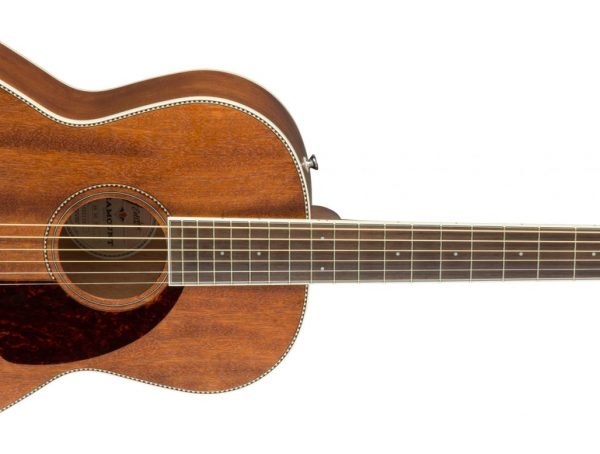 The PM-2 might just be the best parlour guitar from Fender yet. But how does it fare under our extensive …
Editor Picks
---