Fender 50's Road Worn Series Stratocaster
Playability

Looks

Tone

Durability

Electronics
Summary
The Fender Road Worn Stratocaster is an absolute gem in the long-running Strat crown. For fans of pre-worn guitars, this is the ultimate axe. With no compromise in tone and build quality, this guitar is a special one-off and should be a cherished addition to any serious guitar collectors arsenal. For an in-depth look at the Road Worn series and everything that the Road Worn Strat has to offer, check out our review below.
For a quick purchase, you can get the Road Worn 50's Stratocaster here.
SHOP THE ROAD WORN STRATOCASTER
Everyone knows that Fender make beautiful guitars. From the Stratocaster Standard to the Jazzmaster, Fender certainly know how to make a guitar, and they do it time and time again to perfection. The legacy of their brand being favoured by artists such as Jimi Hendrix, Eric Clapton, and everyone in between, Fender have earned their stripes and are starting to realise that their fans crave the vintage touch to their most famous axes. So, enter the Fender 'Road Worn' series. Models in the series include the Fender Telecaster, Jazzmaster, Precision Bass, Jaguar, and the guitar we have in our review the Road Worn Stratocaster. With a specific look at their 50's Road Worn Strat, this review will be answering that not-so age old question; is this the greatest pre-worn guitar of all time?
If you were just after a quick review before purchasing, check out our summary above and get the Fender Road Worn Stratocaster at the best price.
Background
Crafted through popular demand and the persistent requests of their die-hard fans, Fender created the Road Worn range to appeal to those players who just don't get a kick out of a sparkly new axe. Whilst pre-worn guitars don't appeal to everyone (and certainly don't make any difference to that actual sound of a guitar), the Road Worn series will catch the attention of guitarists that have an eye for aesthetics, along with an ear for that classic tone. In this case, the classic Strat tone certainly hasn't changed. So, gimmick or not, let's take a look at the features and specs of the guitar, before checking out how it plays.
Fender Stratocaster – 50's Road Worn Series – Features & Specs
First of all, let's just say this: No classic Strat expectations were harmed in the making of the planned mild destruction of the guitar. The distinguishing features of this guitar are not only the pre-worn alder body; the Vintage tremolo and maple neck/fingerboard combo are certainly not features to be overlooked. This is certainly still a Strat that has just been thrown about a bit, and we have no problems with that at all.
With crystal clear hand wound 60's pickups, the single coil crisp-sound that Strat lovers have come to expect is certainly evident, and hasn't been lost in the process of making the guitar. Full features and specifications include:
Body & Bridge
• Body: Alder
• Bridge: Vintage Style Synchronized Tremolo
• Pickguard: 1-Ply White
• Scale Length: 25.5″ (648 mm)
• Nut Width: 1.650″ (42 mm)
Neck & Fingerboard
• Neck Material: Maple
• Neck Shape: Soft V Shape
• Neck Finish: Urethane Finish
• Fingerboard Material: Maple
• Fingerboard Radius: 7.25″ (184 mm)
• No. of Frets: 21
• Fret Size: Narrow Jumbo
Pickups & Hardware
• Pickups: 3 Tex Mex Strat Single-Coil Pickups with Staggered, Alnico Magnet pole Pieces and Parchment Covers
• Pickup Switching: 5-Position Blade
• Machine Heads: Fender®/Ping® Vintage Style Tuning Machines
• Hardware: Chrome
*Full features and specs provided courtesy of GEAR4MUSIC
Video Reviews – How does the Road Worn Fender Stratocaster Play?
So now you know what the Strat entails, the real question still remains… How does it play? Now, you can either take our word for it that the Road Worn series are true to the classic Strat, with beautiful rich tones and a slim neck for blistering solos, but why read about it when you can check out the videos below? The videos featured really cover the guitar in-depth, enjoy!
Fender Road Worn Series – The Full Range
For the full range of Fender Road Worn guitars, check out the link below. Not limiting their selves to the Strat, you can also pick up a Road Worn Telecaster, Jazzmaster, and many more. 
Fender Road Worn Series – The Full Range 
SHOP THE ROAD WORN STRATOCASTER
More from Reviews
---
As a guitar player, how do you choose the best chorus pedal? The right chorus pedal can add a huge amount …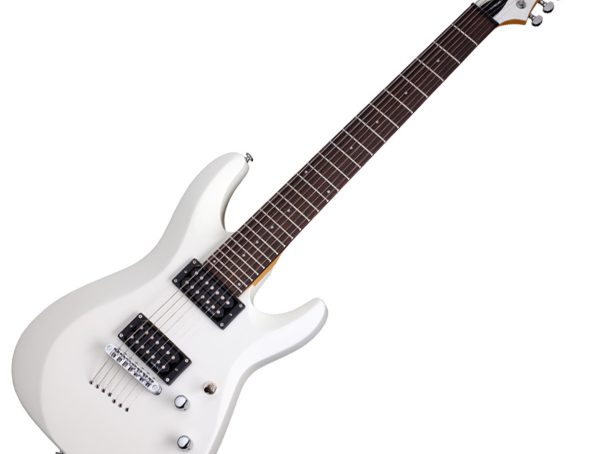 1.7K
Is the Schecter C-7 the best budget 7-string guitar on the market today? Quick Look It certainly rivals its competitors, but how …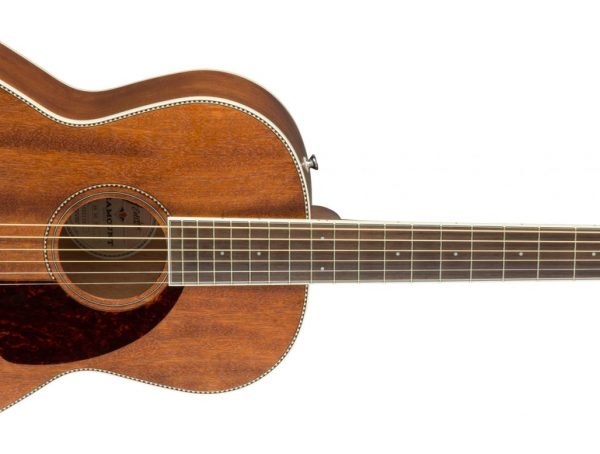 1.9K
The PM-2 might just be the best parlour guitar from Fender yet. But how does it fare under our extensive …
Editor Picks
---