Summary
Sound

Build

Cost

Playability
Gretsch G9511 Review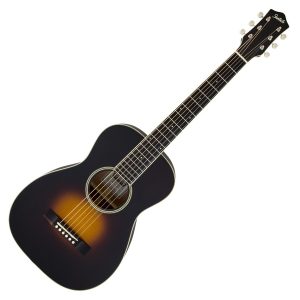 View Price
Gretsch guitars have long been big statement pieces that produce very unique sounds. So, will the Gretsch G9511 Style 1 live up to this? 
Those of you that are really into your guitar brands will know that Gretsch has been around since the late 1800's – crazy, we know! Their first guitar came into production in the early 1900s, and they've pretty much been near the top of the pecking order ever since. As such, we expect some pretty big things out of the G9511 Style 1. So, let's dive in and take a look at all that's great – and anything not so great – about this guitar. 
The Low Down – Gretsch G9511 Style 1
Build
Visually, the Gretsch G9511 Style 1 is just gorgeous. As soon as you remove it from the packaging, you have one of those moments where your mouth just drops open. It has the same sort of style that you tend to see on guitars from the 1930s, and we love this. 
It's made out of some high-quality materials, with the 19-fret neck constructed out of mahogany. Then, the fingerboard is made from stunning mahogany to create a very classy look. As for the main body, the top is formed of solid spruce, and the back and sides are made out of mahogany veneer. All of these parts are a deep black, but the top face fades into a lovely brown/honey color that looks very striking. 
The guitar feels really good in your hands, and you get a real sense for the quality when you play it. We find it's the type of model that looks just as good on its stand as it does when you're using it!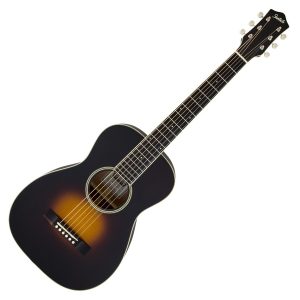 Specs (just the need-to-know bits)
Neck: Mahogany

Body Build: Solid Spruce with Laminated Mahogany 

Overall Length of Body: 24.75"

Number of Frets: 19
Sound & Playability
We found the G9511 to be incredibly easy to handle – almost strangely so! It's remarkably light, and we've not really held any other parlor guitars that can rival it. As such, you can play it wherever you want with no difficulty at all. The lightness also makes it so easy for you to transport around without tiring out your muscles. 
Soundwise, it's a breath of fresh air. This guitar produces wonderfully airy tones that aren't as harsh as we initially expected – due to the laminate and spruce build. It does lack a bit of volume in some areas, and we found the low E string to be very quiet. Overall, it does sound really nice as you can get lovely warm tones when playing chords and there's a brightness to the tunes you play. 
Pros
The tones are brilliant

Aesthetically incredible

Very nice to handle and play
Cons
Could be a tiny bit louder
Recommended For
If you're not looking to break the bank and want an excellent guitar that looks and sounds great, then this is perfect for you. 
Closing Thoughts
There's so much to love about the Gretsch G9511 Style 1, and we highly recommend it to any beginners or guitar lovers. It's not ideal for performers; this is a guitar you have at home and use at your own leisure. So, it's great for beginners, and it comes in at a reasonable price too. 
View Price
More from Reviews
---
As a guitar player, how do you choose the best chorus pedal? The right chorus pedal can add a huge amount …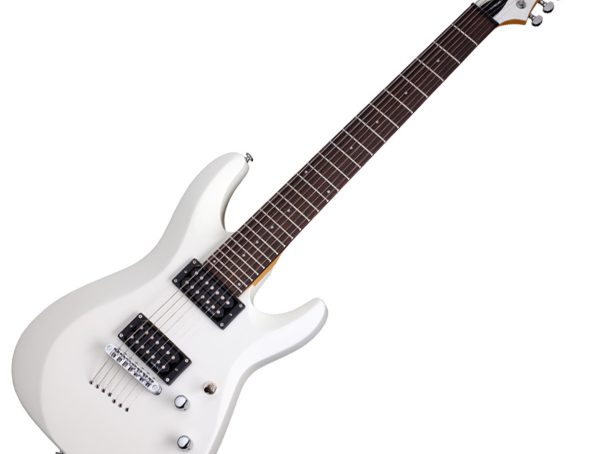 Is the Schecter C-7 the best budget 7-string guitar on the market today? Quick Look It certainly rivals its competitors, but how …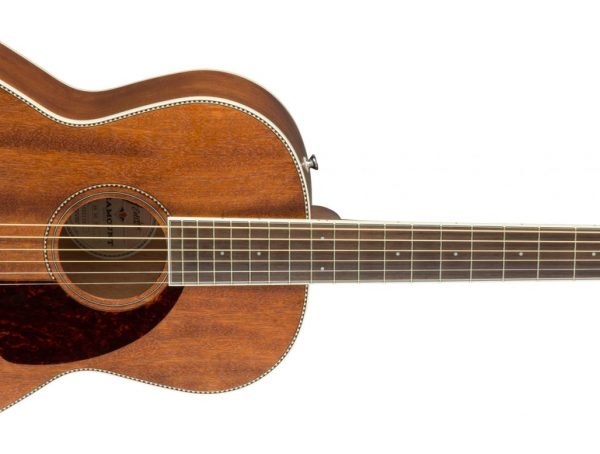 The PM-2 might just be the best parlour guitar from Fender yet. But how does it fare under our extensive …
Editor Picks
---