Why is Fingerstyle Playing Hard?
Fingerstyle guitar playing is a technique of playing the guitar where the fingers directly pluck the strings either with the fingertips, fingernails or with picks attached to the fingers. This is a little different than strumming the guitar with a pick. It can also be called fingerpicking.
Fingerstyle playing is present in many different types of music. It is commonly found in folk, blues, and country guitar playing, but pops up in other genres as well. It can also be used on other string instruments like the banjo.
In fingerstyle playing, chords, or arpeggios, the notes are played one after another instead of strumming them all together. There are other techniques like hammering on and pulling off notes with the fretting hand, artificial harmonics and using the body of the guitar to tap rhythms, as well as other techniques.
It is also possible to play the melody while also playing accompanying chords and the baseline at once. Doing this, as well as the percussive tapping, is also a technique of experienced players. This takes a great deal of skill and coordination and is why learning fingerstyle guitar is so difficult.
You can play fingerstyle guitar on classical guitars or nylon string guitars, but it is most often the voice of players with a steel-string guitar. It is even less common on the electric guitar because it does not carry the same kind of feel when the notes are played. Many musicians find this style of playing the guitar to be fun and unique to the songs they want to play.
Just How Hard is Learning to Play Fingerstyle Guitar?
Learning to play fingerstyle guitar can be difficult at the beginning because it has so many different elements that can be added in. It is best to start with the basics and work up to the more difficult songs with more diverse techniques. If you're not already comfortable with strumming a guitar, I recommend you check out the aforementioned article and really nail this technique before attempting any advanced fingerstyle movements.
Because you will be playing individual notes on the guitar instead of your whole hand working as one unit, learning to play fingerstyle guitar will open up more possibilities for you. You can have multiple musical elements happening at one time, which will add a deeper and more complex sound to your music.
Some guitarists worry about nail wear and breaking and chipping due to the amount of use, so they either use acrylic nails, or a thumb pick to keep their nails safe. This will also help to improve the tone of the notes played.
There are many benefits that come with taking the time to learn this difficult skill. You do not have to carry a plectrum since you will be using your fingers to pick the notes. You can also play more than one of the strings, even if they are not next to each other.
You can also use it to play polyphonically with separate musical lines, and you can have a more detailed melody line. You also don't need to worry about hand damping when you play chords since you are only playing the notes that you want. You can also play at a lower volume because you are not playing so many notes at once and have greater control over the sound.
How You Can Learn Fingerstyle Just Like Any Other Style of Playing
Fingerstyle guitar playing can be learned just like any other instrument or form of playing. It takes a little practice and dedication, but once you learn, you will find that it does not seem as difficult anymore.
While it may seem pretty easy to just play one note at a time on the guitar, it does come with some common challenges. Making a couple simple changes to the way that you play can greatly increase the sound of your music.
Keeping your nails at a consistent length will help you master the subtleties of playing the guitar much faster. The care you put into your nails will determine the quality of the tone and timbre of the notes for both hands.
You should also know that you need to pluck the bass strings harder than the higher notes. They take more strength to keep the sound consistent, and often, fingerstyle guitar players won't play them loud enough. Without the full body sound of the bass notes, the robust sound of the music will fall flat. Giving a little more power to your bass notes will help your playing sound more professional.
You should also emphasize the melody. Sometimes it is easy to get caught up in all the extra flairs you can add to a song with fingerstyle playing, but that can make the song sound incomprehensible if you are not careful. Most people will recognize a song based on the melody, not the chord progression, so don't lose the melody!
It can also be easy to get lost so much in the intricacies of what you are doing that you lose the beat of the song and get thrown off of the timing. When you first start playing, it is important to use a metronome or tap your foot, so you learn to pay extra attention to the beat.
It is a difficult style to learn, but one way that you can increase your ability to play more is to work on muscle memory in the picking hand. Your fretting hand will pick it up pretty quickly to learn all the chords, but you need to make sure the picking hand isn't being left behind. You can increase this muscle memory by choosing a melody and picking it over and over again until you can do it without thinking very much anymore.
Rubato is the musical term for speeding up and slowing down a song, which is usually seen as a bad thing, but it can give your music more emotion if done well. You should always practice songs at a steady tempo to ensure that you have learned the song proficiently, but once you have mastered it, don't be afraid to change the pace to add more layers to the song. 
Fingestyle Playing Demos
Mark Knopler – Popular mainstream artist (Dire Straits) famously known for his fingerstyle playing on an electric guitar 
Albert Lee – His chicken picking approach revolutionised standard fingerstlye playing 
Gypsy Jazz – Songs by Django Reindhart introduced a lot of guitarists to the advantages of rapid fingerstyle playing 
Related Techniques
Choosing different techniques for your guitar playing style and also learning how to suit different styles to your playing is something I cover often on this site.
I encourage guitarists of all experience levels to try out different techniques, as you will often find that your style of playing is suited to one or more styles above others. For example, with my playing, I took to legato much more than alternate picking. I know now that if a rapid passage is coming up in a song, I can always rely on my legato approach as a fall-back.
Check out the related articles on not only discovering different techniques, but improving them in a way that is realistic to your style of playing:
More from Frequently Asked Questions
---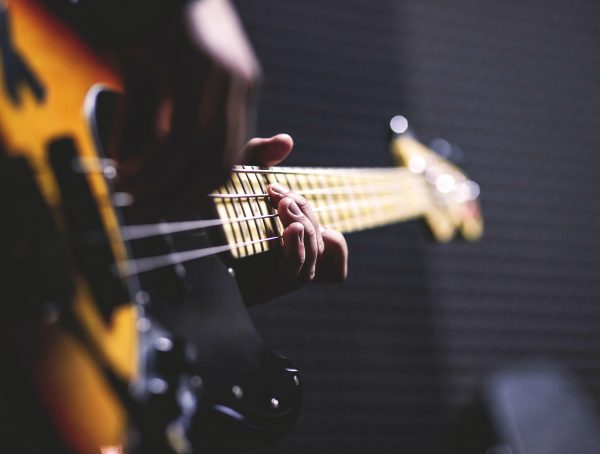 The short answer is yes, you can absolutely play the guitar if you have long nails, acrylic nails, fake nails... …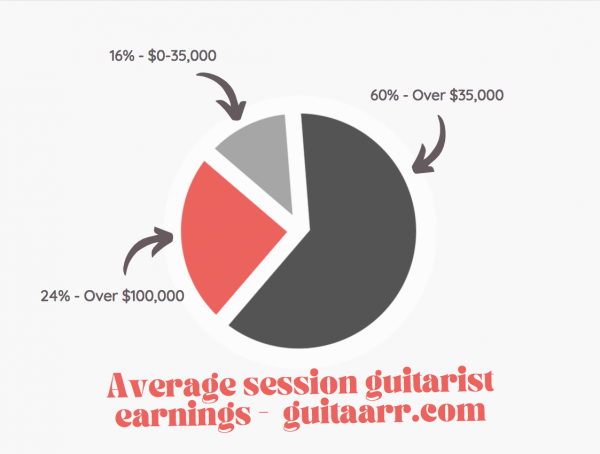 There has been an argument for years now that the era of the session guitarist is long-gone. With nearly every …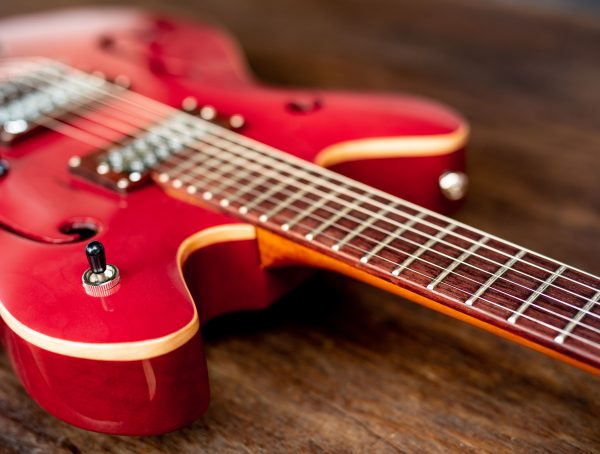 While your first guitar is unlikely to be worth more than a couple of hundred dollars, as you progress as …
Editor Picks
---