Worried your hands are too small to play the guitar?
This is a massively personal post as I am one of those people with small hands, and honestly, I didn't even give it a second thought. Seriously, here's the size of my hands (Xbox controller for scale):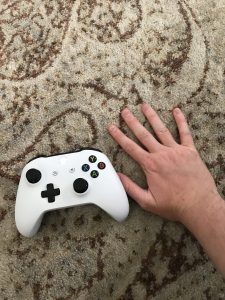 And here's a video of my small hands improvising over a Frank Zappa-style backing track (I'm hardly a pro but you get the idea!)
So, the short answer is of course people with small hands can play the guitar! This isn't to say that if you have particularly small hands, that there aren't more specific types of guitars for you to opt for and ways for you to approach playing. There certainly is a specific way to approach both buying and playing the guitar when your hands are smaller, and I'll do my best to cover that in this guide.
But, if you're still worried, let's look at the common misconceptions for players with small hands, and what you can do to set your worries aside.
3 misconceptions about playing guitar with small hands
There are plenty of untruths when it comes to playing the guitar with small hands, but here are some of the more common ones I've heard that I want to dispel straight away:
1. Your hands can be too small to play a full-sized guitar
Unless your hands are unusually small, it's often simply not the case that you will not be able to play a full-sized guitar. The pain you may be feeling from playing is what any beginner experiences, regardless of the size of their hands. So, don't go throwing your first guitar out the window just yet if it's full-sized.
Take a look at the next section to see how you can directly combat the pain and uncomfortableness you're experiencing as a beginner with small hands.
2. You can't play certain chords with small hands
Take it from me as a veteran guitarist with tiny hands. Playing chords is all about technique. If I can somehow play barre chords, you will be able to as well. Granted, it took me a little longer to get the positioning and technique right, but all is not lost.
3. Your fingers aren't long enough
If I only i had a dollar for every time a beginner say this. Yes, it does feel like when you're learning that you're never going to be able to make that seemingly impossible 5-fret stretch, or that a certain jazz chord is out of bounds. Like anything, perfecting your technique takes time and consistency… And that's what this is all about.
Dispelling rumours to reveal the truth, that you really can achieve your guitar playing goals no matter the size of your hands or fingers!
7 things to consider for beginner guitarists with small hands
Whilst I've been fairly adamant about picking your battles, this doesn't mean that there aren't ways to make your life easier if you are really struggling with your small hands when it comes to either your technique or just playing in general.
The below points to consider are what I wished I'd done when initially struggling to play guitar as a child, and didn't figure out until later along the line.
1. Switch from a classical guitar to an electric
Many beginners will be gifted their first guitar, and more often than note it's usually a low-end classical guitar with nylon strings. Price point is almost always the deciding factor when it comes to a beginners guitar as well, so if you're being gifted one then chances are the person buying isn't taking into consideration things such as neck shape, width and string material.
I was one of those people in the above category, and to be totally honest, wouldn't change the fact that my first 12 months of playing were spent on a classical guitar. The wide neck and soft strings were great for my small hands, as I had literally no other options but to learn proper technique and stretch my hands as the chord shapes required.
However, if you are in a position to choose your first guitar, then it would certainly make sense to opt for something like a Squier Stratocaster if you know you're going to struggle with having smaller hands.
2. Take note of neck size
As to the previous point, the size of the neck for any beginner is going to be a challenge. For example, something like a classical guitar with a thicker neck or a Les Paul with a denser shape may be harder to play, at least initially, than a slimmer shape like a Tele or a Strat.
The best thing for you to take note of is the neck width of the types of guitars that actually want and are within your price range, and then just test them out! What guitar works for any player is an incredibly personal choice, therefore only you are going to know just how different types of guitars feel when you're playing.
Remember though, as a beginner especially, you're bound to encounter issues with tricky positions and barre chords… No neck shape in the world can provide a substitute for good technique!
3. Practice your technique consistently
This point has already been mentioned a few times, but I really want to stress it here. Practicing consistently, building up calluses and crafting proper technique is the best way to ensure that your hand size doesn't make a difference, no matter what guitar shape or style you choose.
It's really the same as learning any discipline. You could have the most expensive equipment or personalised attire crafted specifically to you, but if you don't put in the time to practice and perfect your technique, then it's really not going to make a whole load of difference.
4. Ditch the heavy strings
I genuinely had a conversation with a guitarist who said 'anything less than .11's is pathetic'. Like…really dude? Personally, I play with 0.9's and always have done. My tiny hands take enough torture as it is, they don't need to be subjected to anything further!
Lighter strings are favoured not just by beginners to ensure that they're not having to press super-hard on the strings to just squeeze half a note out. They're also the go-to for shredders and blues players alike, so don't feel any shame whatsoever for opting for the gauge of strings that are the most comfortable for you.
5. Look at alternative chord shapes
What's cool about sites like Ultimate Guitar is that, with their tablature, you can cycle-through multiple variations of the same chord. This is something I used to always do when I went through a solid 6 month period of struggling to play roper barre chords.
You can also use a capo too if you find that helps, at least until your technique improves and you can nail those pesky chord shapes.
6. Set the action correctly
This cannot be stressed enough, especially if you've been gifted an old guitar that hasn't been played or looked at in years.
Unless you're trying to blues slide guitar, you shouldn't have any reason to have an action anywhere near above what is required on a standard guitar. The higher the action, the more pressure you're going to have to put on the strings, and the more any players with small hands are going to have to stretch to achieve a properly fretted chord.
If you've been given a guitar or have bought one online and are unsure of the action, take one down to your local music store who will no doubt offer inexpensive options for a one-off setup. I'd advise going for a setup that includes new strings too, if you're acquiring a super old axe!
Also, for anyone buying a guitar from a music store, be sure to ask for the same guitar from the warehouse rather than letting them give you the one that has been on the public display. I did this a few years ago with a vintage Stratocaster, and found multiple problems due to the constant wear and tear of customers playing it without proper care, day after day.
A whole new neck and bridge later, I've learnt an expensive lesson… Get your new guitar as close to new as possible, and don't accept anything less. It will only mean costly repairs later down the line.
7. Practice chromatic scales
Chromatic scales prompt you to add the pinky finger and promote fluidity between your picking and your fretting hand. Whilst they don't exactly sound great, they've been great for a player like me who has needed to utilise the pinky finger constantly in chord and scales, as I just don't have the same reach as other players.
I'd suggest unplugging your electric and absently practicing chromatic scales when doing something like sitting in front of the TV (as it can be boring to focus on them for any lengthy period).
Regular or 3/4 Size Guitar – Does it matter?
The easy answer would be to tell you to go for a 3/4-size guitar if you're struggling with a regular sized one, but I really don't think it's necessary unless a 3/4 size is your personal preference.
Unless the guitar is going to a really young child or someone with abnormally small hands, then I don't see any issue in sticking with a regular sized guitar. However, players like Ed Sheeran simply prefer the 3/4 size as a matter of preference. So, as always, be sure to actually trial and play different sizes before making the decision.
The 3 Best Guitars For Players With Small Hands
This wouldn't be much of a guide without a summary on some of the better guitars for players with small hands. The 'best' options are categorised based on style, so with the below you've got classical, electric and acoustic choices.
I've already mentioned a few throughout, but to summarise, here are some of the types of guitars in terms of their shape, width and overall playability that I would recommend to someone like me with hands that are on the smaller end of the spectrum:
Squier Stratocaster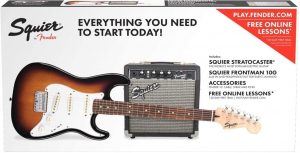 With a 40.6mm nut width, the Squier Strat is literally perfect for beginners with smaller hands. They also do the starter kits like this one, so you can literally get an amp and accessories alongside with a guitar that won't cause you any extended levels of discomfort!
LX1 Little Martin

With a 23″ scale neck and compact sizing, the LX1 is one of the most sought-after, smaller acoustic guitars both for beginners and for travelling.
If you're looking to spend a little extra and get a proper acoustic guitar that you're not going to discard after a few months, then the LX1 is a brilliant option. It also makes a brilliant gift.
Yamaha CS40II – 3/4 Size

For all the slating I've done of classical guitars, getting a smaller size is a brilliant idea if you're looking for an inexpensive guitar to learn on, with the softer nylon string option.
The Yamaha CS4011 is super low-cost and you get all the benefits of the classical guitar without having to over exert your hands.
Conclusion
From struggling as a player with small hands, to getting an insight into actually buying a guitar for someone with smaller hands, I hope this post has been helpful.
Just remember, no amount of spending on a guitar can counteract proper technique, so put in the work and you will reap the rewards!
More from Frequently Asked Questions
---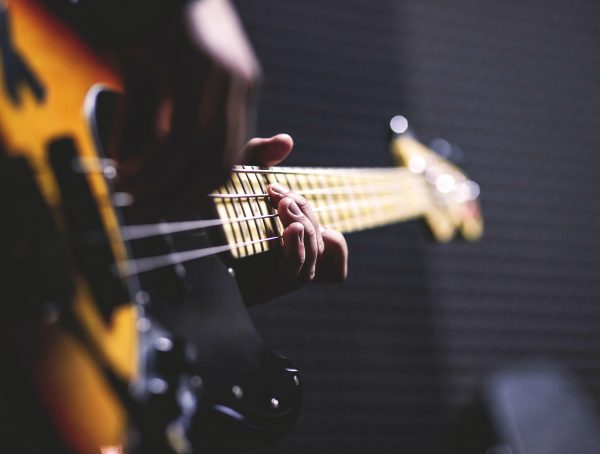 The short answer is yes, you can absolutely play the guitar if you have long nails, acrylic nails, fake nails... …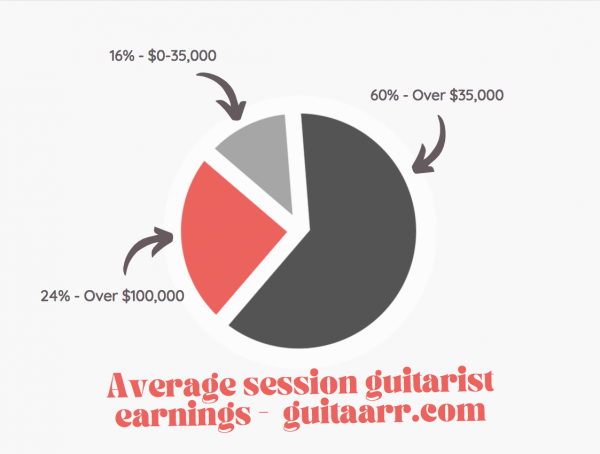 There has been an argument for years now that the era of the session guitarist is long-gone. With nearly every …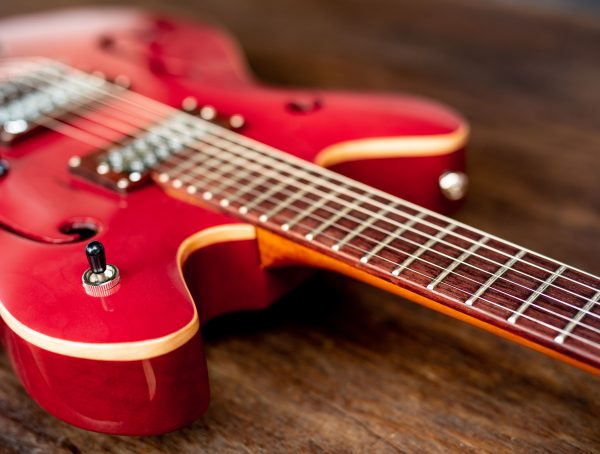 While your first guitar is unlikely to be worth more than a couple of hundred dollars, as you progress as …
Editor Picks
---