Features

Build Quality

Size

Price
Is the Yamaha THR5A the most robust acoustic amp on the market?
Let's take a look at what I like to call the bulletproof acoustic amplifier…
Features
This amp, with its vintage style, is a portable amp that is capable of delivering a lot of power and functionality. It's optimized for acoustic guitars and has a great range of effects that you won't get with all other portable amps.
Thanks to its New Extended Stereo Technology, it offers fantastic audio, sounding warm and natural. It also gives you the option of running it on either an AC power supply or on battery power.
It's a great choice for practicing and could make a useful little amp for small performances too. Like any amp, it has its downsides, but there are some excellent benefits to the Yamaha THR5A Mini too.
The THR5A Mini is extremely lightweight, weighing only 2kg, and has a handy carry handle. A good choice for practice spaces and small venues, it offers 10W of power. You can choose to run it on AA power, or if you want to make use of the battery power function, it will also run on 8 AA batteries so that you can have one less cable.
It offers four acoustic mic simulations and one clean amp modelling for electric guitar. With an auxiliary input, you can use it with external devices, or you can use the headphone jack if you need to keep things quiet. There is also a USB port at the back of the amp, with two channels of playback and recording.
The controls on the amp allow you to control mic type, blend, master, tone, effect, reverb and volume. This allows for plenty of control over the sound and even more than you would get with some amps of a similar size and price tag. Hi-Fi Audio Technology combines with New Extended Stereo Technology to create a rich sound without compromising on tone. The range of effects also expands on the capabilities of this small amp.
This amp features a single ¼" input channel with a basic tone knob, as well as microphone selection. As well as being functional and offering a good performance, the chevron patterned grille makes it an attractive amp for people who like some vintage style. Although it only offers one input, unlike some acoustic amps that allow for both guitar and mic inputs, its two speakers sound great for acoustic, classical and even electric guitars. You can get up to 6 hours of play when using battery too.
Video Demos
Pros
A beautiful vintage design that definitely looks good

Very lightweight and compact, making it easy to move around

An affordable option that can be run on both AC and battery power

Excellent effects that you won't find on many other portable amps

Good sound from twin speakers, suitable for different types of guitar
Cons
Only one channel, compared to some other portable amps that have two

No individual volume keys

There may be some buzzing when the guitar is plugged in

Limited battery life – some other battery-powered options offer longer performance

Requires a large number of batteries to run on battery power
Conclusion
If you're.a gigging guitarist (with a penchant for acoustic guitars) looking for an amp that could, in all probability, survive a nuclear plast, then the Yamaha THR5A is absolutely perfect.
It looks futuristic, is built to last, and it doesn't cost an absolute fortune either. Perfect!
View Price
More from Amplifiers
---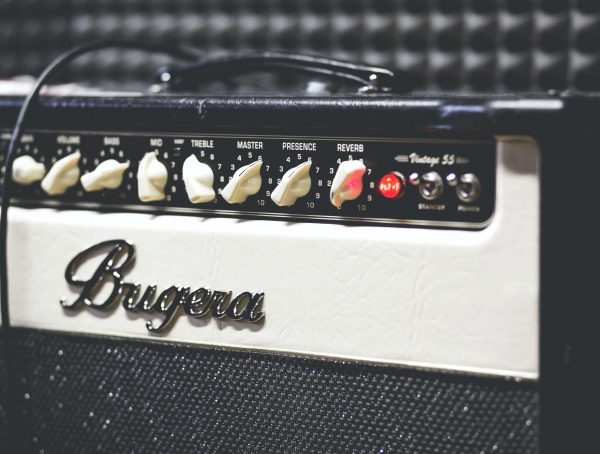 Looking for a miniature guitar amp (with a headphone jack) that still packs a punch? You might be landing on this …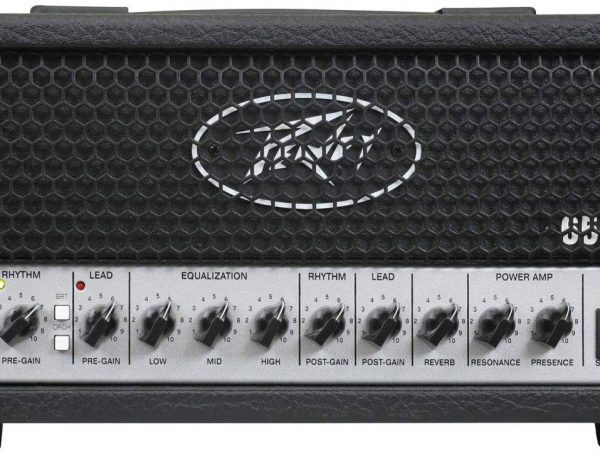 How does the Peavey 6505 Mini Head compare to larger amplifier heads? Here we're going to be taking a little look …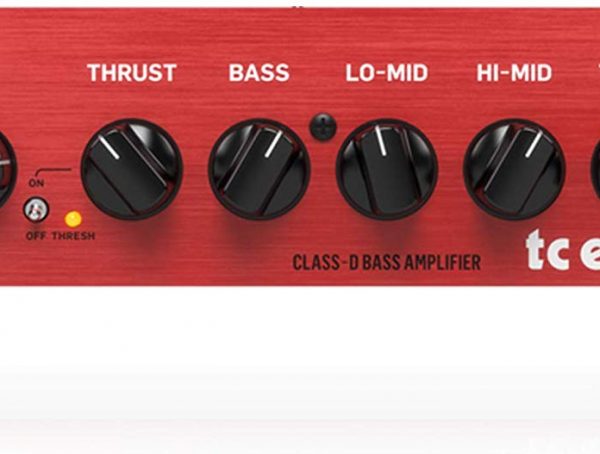 Is the TC Electronic BQ250 one of the best bass amp heads on the market? Let's find out in this review. …
Editor Picks
---