Features

Build Quality

Size

Price
Is the Stagg 10 AA USA one of the best small amps for busking?
Spoiler alert… I would say so, yes! It's also no secret that I'm a fan of inexpensive amps that don't complain to be anything other than what they actually are either, so let's get into the review breakdown so we can take a closer look at the Stagg 10 in all of its miniature glory.
Breakdown
The Stagg 10 AA USA (10 Watt) is the ideal entry-level amp choice for new guitar players who are in the process of learning or perfecting the acoustic guitar. The Stagg 10 AA USA (10 Watt) amp offers an amp that is versatile and affordable, unlike many other amps of a similar price and quality. This amp is ideal for smaller performances, in addition to using for busking on the street or for amateur recording. 
Featuring a 1 x 10 watt 6.5" speaker, a 3-Band EQ including a bass, middle, treble, volume and gain control, a headphone mini-jack input, in addition to a stereo mini-jack input for the use of a CD or MP3 player. These features make this amp the ideal entry-level choice for students and beginner acoustic guitarists that are in need of a versatile and affordable amp that's perfect for home practice. 
Another great feature of the Stagg 10 AA USA (10 Watt) amp is the fact that it can be used for using both a guitar and mic at the same time. The amp is also fitted with a separate volume adjuster for each of these. 
One feature that the Stagg 10 AA USA (10 Watt) amp doesn't offer is an effects loop, which means that it's not possible to mix effects between both output channels. 
The 10 watt 6.5 speaker offers full control over the sound complete with a 3-Band EQ and volume and gain controls. This amp also boasts a headphone mini jack input option that is ideal for use in private practice as well as for monitoring. The stereo mini-jack input can be used for the user to play tracks while they play, allowing the user to play along to their favourite tracks. 
Featuring a sturdy case that boasts a sturdy design and protective corners, which makes the Stagg 10 AA USA (10 Watt) amp an ideal amplifier option for use with an electric or semi acoustic guitar. One of the great features of this amp is how it amplifies the sound of acoustic instruments, and offers a high-quality of sound quality. 
The reverb on this guitar amp is adequate, however the overall sound that the amp speaker offers is extremely good. Another benefit of this amp is the microphone settings that don't have a preamp which means there's no need to purchase a more expensive microphone for use with this amp. 
Video Demos
Features: 
10 Watt 6.5″ speaker

High impedance instrument input

3-band EQ (Bass/Middle/Treble)

Volume & Gain controls

Headphone mini-jack input

Stereo mini-jack input for CD/MP3 player

Size (HxWxD): 27 x 28 x 17 cm / 10,6 x 11 x 6,7 in.
Pros:
Great features

Classic look

Fantastic tone

Strong sturdy case
Cons: 
Conclusion
If you're a beginner guitarist or busker looking for an inenxpensive and sturdy option for playing on the road, then this amp is ideal for you. It doesn't boast fancy effects or lots of futures, because it really doesn't need to. It's a simple road amp that gets the job done, and that's exactly what I like about it!
View Price
More from Amplifiers
---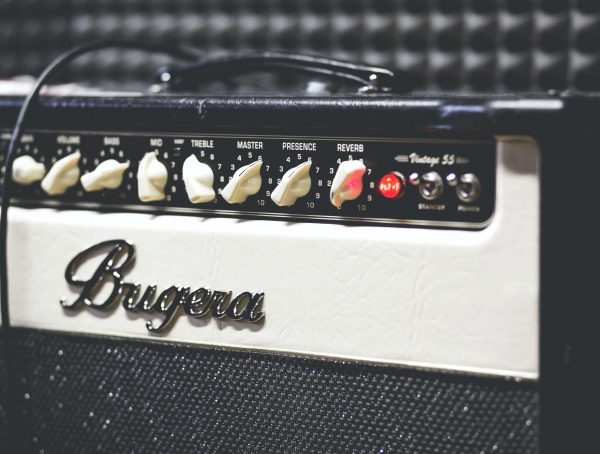 Looking for a miniature guitar amp (with a headphone jack) that still packs a punch? You might be landing on this …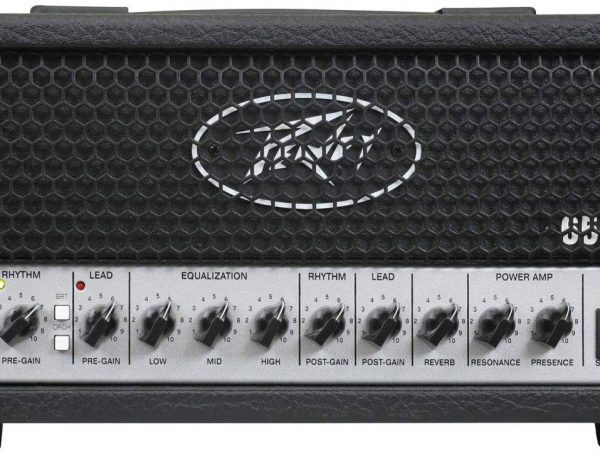 How does the Peavey 6505 Mini Head compare to larger amplifier heads? Here we're going to be taking a little look …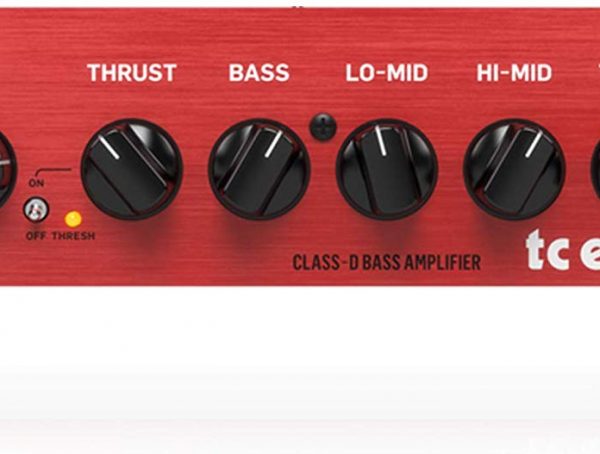 Is the TC Electronic BQ250 one of the best bass amp heads on the market? Let's find out in this review. …
Editor Picks
---