Features

Build Quality

Size

Price
Looking for a detailed review of the Roland Portable amp?
Roland are very well known for their robust amps and reliable guitar technology. So, for acoustic guitarists specifically, how does the Roland Portable amp hold up to this rigorous review? Let's take a look!
Features
The Roland Portable Acoustic Amp is one of the options on offer for anyone looking for a lightweight amp to transport. Any musicians who spend a lot of time on the road, busking or playing small venues should consider this amp for their performances and practice. One of the greatest advantages of this amp is that it's battery-powered, which makes it ideal for traveling with.
It's a simple amp, but it still offers enough functionality, and it cuts down on the need to mess with the controls during performances. It still has the basics that more sophisticated amps have, but keeps things simple and delivers a good sound.
This amp will provide up to 15 hours of battery life. That's plenty for anyone heading to a performance, and even to practice beforehand. It's compact and lightweight, weighing only a little over 3kg, so it's easy to quickly pack up and take wherever you need to go.
It's also a robust amp that can survive going on the road with you, or perhaps being in some rougher locations when you're busting. If you do want to plug the amp in, you can buy a power supply for it so that you have a backup, just in case. Despite its small size, it offers a great sound that's ideal for busking and small performances.
As with other compact amps, the Roland Portable Acoustic Amp keeps things rather simple in the functionality and controls. Some people might find that this is limiting, but others prefer not to have too many controls that need to be fiddled with while they're playing. There are two different channels and inputs for guitar and mic, and the controls are easy to understand. Standard volume controls make it possible to take control of one of the essential elements.
You get a relatively powerful sound with this amp, from twin 2.5W speakers (5W total). It runs off of just 6 AA batteries, which are easy to replace when you need to. It might be a small amp, but it can do a lot for its size. It's also affordable, offering one of the cheapest options when you want a portable amp. Of course, it's not for everyone, with only limited features. If you are looking for something that can deliver more in terms of functionality, the Roland Portable Acoustic Amp is most likely not suitable for you.
Video Demos
Pros
A very small and lightweight amp that's perfect for traveling with

Simplicity makes it possible for anyone to use, even without much experience

Up to 15 hours of battery life, making busking and other performances without external power possible

A good sound from twin speakers and two different channels for guitar and mic
Cons
A very simple amp that might not be powerful enough for anything other than small performances

Not many features or controls to benefit from, making it of limited functionality

A lack of additional effects to play with

Ideal for buskers, but might not be suitable for other performers
Conclusion
There's a reason Roland are so respected as a portable amp brand, and often as the go-to for buskers in terms of portable amp technology. Amps like this portable one built to last and aren't priced too excessively either.
View Price
More from Amplifiers
---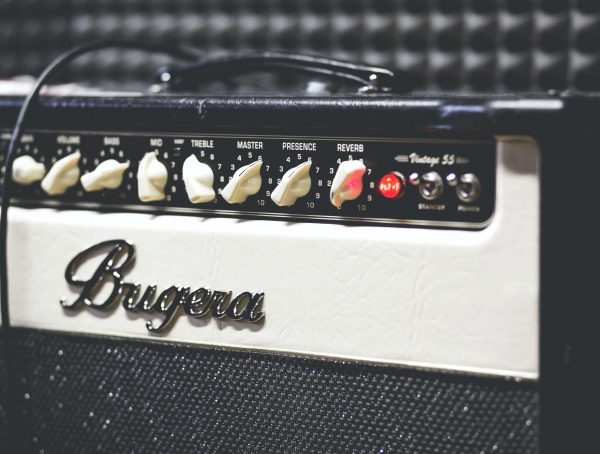 Looking for a miniature guitar amp (with a headphone jack) that still packs a punch? You might be landing on this …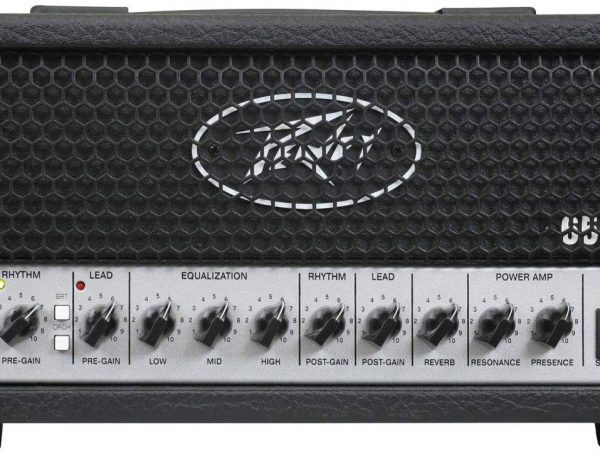 How does the Peavey 6505 Mini Head compare to larger amplifier heads? Here we're going to be taking a little look …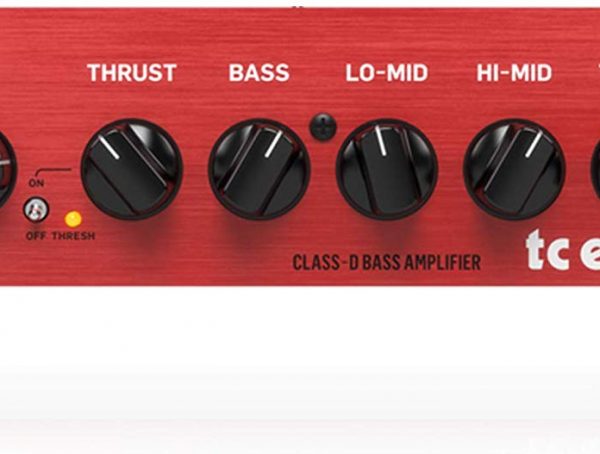 Is the TC Electronic BQ250 one of the best bass amp heads on the market? Let's find out in this review. …
Editor Picks
---