Marshall Acoustic Soloist AS50D (50 Watt)
Features

Build Quality

Size

Price
Is the 50 Watt Marshall Acoustic Soloist as good as people say it is?
The Marshall AS500 is a well built, retro styled amp that boasts a number of great features that make it perfect for using during smaller performances, as well as for recording or street busking. 
While this amp is not a PA amp that allows the user to hear the sound of the guitar without any interference, the specs it features position as a cut above many PA amps. This 50w amp is a solid state amp and boasts 2 x 8 Celestion speakers, complete with a high fidelity polymer dome tweeter that is able to offer a full range of frequencies. This includes two channels, the option of volume and master volume, chorus and reverb, bass and treble, in addition to anti-feedback frequency, which sets this amp apart from its competitors. 
In regards to the inputs of the amp, it has two regular inputs, one input per channel as well as an XLR input for a microphone via the second channel. In terms of outputs, there is a line and DI out option via an XLR socket. This amp also has a footswitch that can be used, as well as an effects loop which can come in handy. These features are designed to help add flexibility to the user's playing. 
When you look at the main features of this amp, the two channels available mean that the user is able to use multiple instruments at once, or use both a guitar and a microphone via the same amp. Both channels boast volume and tone controls, which allows the user to find the right balance between the guitar and their voice or between two different instruments. The second channel also has a standard jack input available, which helps to make the amp even more versatile. 
The Chorus offers controls for both speed and depth, which is a fantastic feature to have, as very few amps are able to offer this flexibility. 
The effects loop is controlled in a simple way and allows for any effects being used being able to be mixed between both channels. Having a separate mixer for the loop could be a great addition to this amp. 
One of the best features that the AS50D offers is its anti-feedback controls – this amp has a number of useful features on it that can help to combat feedback issues. There is a frequency sweep dial that can also be used to try to source the locating frequency, as well as being able to access the phrase reverse and notch button, which are designed to help make finding the offending frequencies easier. 
One of the great features of this amp is how it amplifies the sound of acoustic instruments, and offers a premium sound quality. 
The features of this amp are designed to add flexibility to the user's playing and to help improve performance. 
Features Overview: 
Type: Solid State

Speaker: 2 x 8" Celestion, 1 Polymer Tweeter

Output: 50 watt

Channels: 2

Weight: 16kg

Dimensions: 542cm (width) x 416cm (height) x 261cm (diameter)

Reverb: Yes

Onboard effects: Chorus

Additional features: Effects loop, anti-feedback, DI out, RCA input, XLR input
Video Demos
Pros:
Great features

Classic look

Fantastic tone

Enough settings to keep beginners and advanced players alike entertained
Cons: 
No separate package

May be a little too bulky for some players looking for a compact travel amplifier
Conclusion
The robust build of the amp and sturdy construction makes it perfect for travelling guitarists who want to keep a dedicated acoustic amplifier. Whilst the price isn't as cheap as some other models, it certainly isn't ripping anyone off considering the sheer number of settings and overall build quality.
View Price
More from Amplifiers
---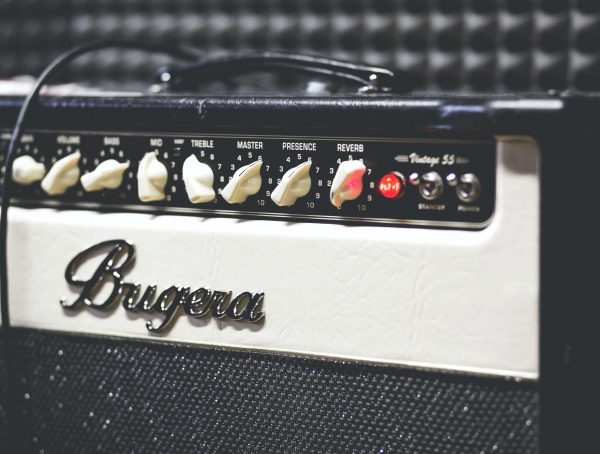 Looking for a miniature guitar amp (with a headphone jack) that still packs a punch? You might be landing on this …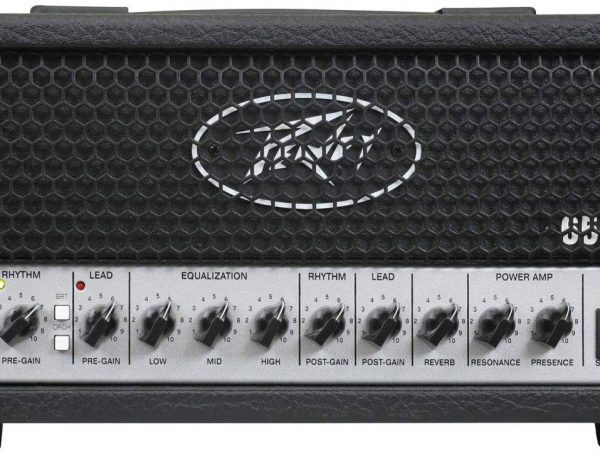 How does the Peavey 6505 Mini Head compare to larger amplifier heads? Here we're going to be taking a little look …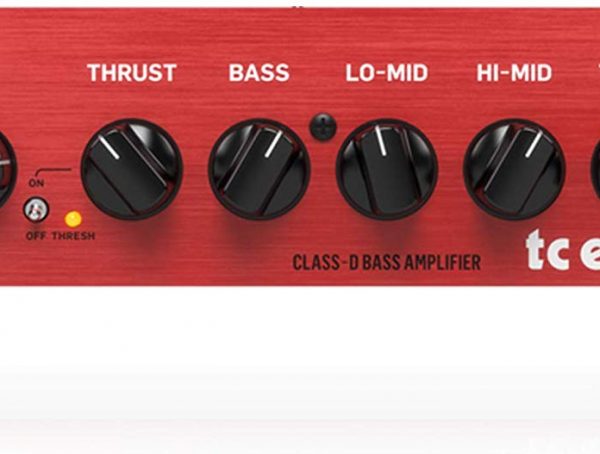 Is the TC Electronic BQ250 one of the best bass amp heads on the market? Let's find out in this review. …
Editor Picks
---