Boss ACS Live 60W Combo
Features

Build Quality

Size

Price
Does the Boss ACS Live 60W Combo amp hold up to an intense review?
The Boss ACS Live 60W Combo is an acoustic guitar amplifier made for professionals, offering premium sound and a host of features. Its excellent sound quality and compact size are just two of the advantages that this amp offers.
It has independent channels for guitar and vocal with analog input circuits for both, as well as three-band EQ which is designed to deliver a sound that's worthy of studio recordings. These amps are designed for singer-songwriters and duos, and the two channels make them ideal for this purpose. The Acoustic Singer Live is the twin to the Acoustic Singer Pro, the other amp in the series.
The Acoustic Singer Live is smaller than the Pro, with 60W instead of 120W, but both amps have the same features. The Live name is appropriate for this compact amp that isn't too heavy, making it ideal for carrying to small live shows where you need your own equipment. It's also great for home use.
The bi-amp design is powerful and offers high-definition sound, along with clean broadband frequency response. The custom woofer and dome tweeter combine to produce a rich sound, and the cabinet construction reduces resonance.
Options on the back of the unit include phantom power and output for both channels, with the option to choose dry or wet. A 3.5mm audio in gives you the option of using an audio player and ¼" jacks are also included for foot pedals. A USB 2.0 port is available for recording too. The front panel has two sets of controls for the vocal/mic and guitar channels.
Each set of controls has independent volume controls, as well as a bass, middle and treble three-band equalizer. They also both have anti-feedback control, plus reverb effects. The mic channel has a vocal harmonizer, and the guitar channel has a chorus effect.
The vocal harmony function is one of the prominent features of the Acoustic Singer Live, which helps it stand out from other options. It allows for the creation of live harmonies as you play and sing, with everything happening automatically. There are two different harmonies available, as well as a unison setting.
The built-in looper makes it possible to build sounds even more and get creative. Combined with all of the connectivity, allowing for the playing of external audio and recording, this compact amp can do a lot with its impressive selection of features.
Video Demos
Pros
Rich sound from an all-in-one amp solution

Individual channels for guitar and voice, with independent controls for each

Compact and not too heavy, making it easier to transport and store

Vocal harmony function makes it possible to create live harmonies while performing

Plenty of connectivity to set up further equipment for both playing and recording
Cons
Maximum 40 seconds looper with no volume control

Looper can also be difficult to control, requiring a double tap to stop the loop

Vocal harmonizer has some limitations compared to a pedal

The harmonizer analyzer might not respond well to more complex chords
Conclusion
When it comes to a premium acoustic amp with a whole host of settings, the Boss ACS certainly does not disappoint. It's stylish, packed full of effects, and small enough to take on the road.
View Price
More from Amplifiers
---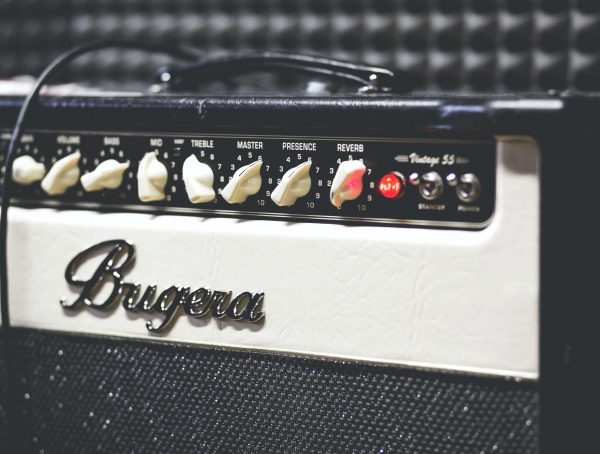 Looking for a miniature guitar amp (with a headphone jack) that still packs a punch? You might be landing on this …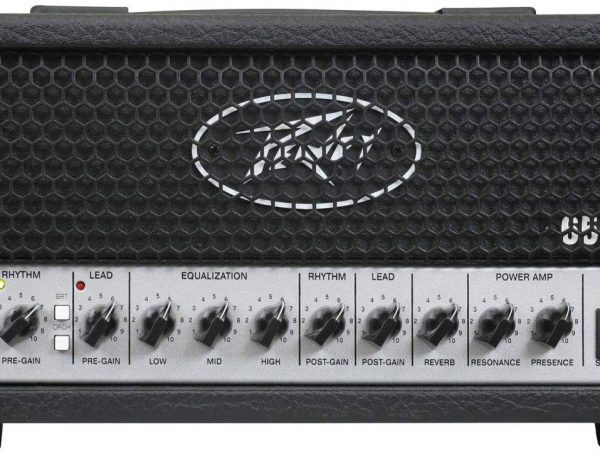 How does the Peavey 6505 Mini Head compare to larger amplifier heads? Here we're going to be taking a little look …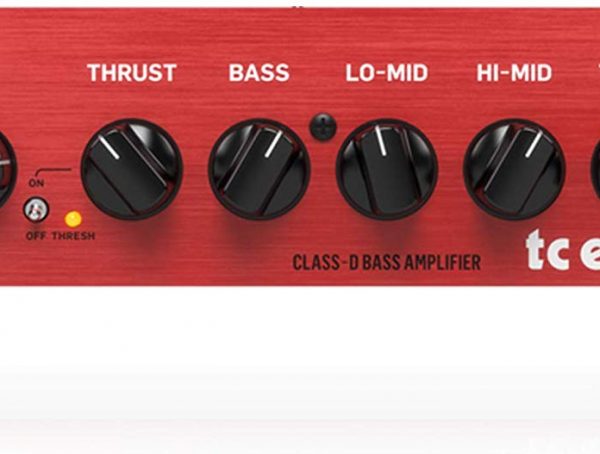 Is the TC Electronic BQ250 one of the best bass amp heads on the market? Let's find out in this review. …
Editor Picks
---