Sound

Build

Cost

Playability
Yamaha L-Series LS16M – How does it fare in this 2020 review?
As many will know, Yamaha is one of the biggest manufacturers of quality guitars there is – bringing some of the most popular guitars to fruition over the last 60 years.
Today we're taking a look at one of their smaller iterations, the Yamaha L-series LS16M. It's an electro acoustic guitar that offers up Yamaha's well-respected SRT Zero passive pickup system and a bunch of other cool features to boot.
It comes to the table boasting extremely high sound quality, fantastic build construction, and a price tag that is far less than its worth. 
Let's start off with the design. Yamaha have constructed the LS16M with a solid Engelmann spruce top and Mahogany sides and back, giving this guitar a unique, yet familiar, sound profile.
Speaking of the top, Yamaha makes it extremely clear that their proprietary ARE technique has been used in the construction of this guitar. ARE (acoustic resonance enhancement) for those unaware, is a technique used to make the wood sound more aged and mature.
Yamaha say they use temperature manipulation, humidity, and pressure at a "sub-cellular" level in order to change the spruces molecular structure.
Whilst a lot of this sounds like marketing jargon, it's clear that this method of construction has had a profound effect on the sound of this guitar – but we'll touch up that more shortly. 
As the LS16M is on the small side, this guitar will be perfect for individuals that find larger, deep-backed guitars a little too hefty. Whilst many may assume this design characteristic reduces the LS16M's sound potential, I can safely say, it most certainly doesn't. 
The neck is designed using a five-piece mahogany and rosewood laminate, offering up additional strength and rigidity – not to mention adding resonance to the sound profile.
The neck is capped with a 20 fret ebony fretboard which feels accurate and rapid. That being said, and thanks to the shape of the guitar, only 14 frets are easily accessible. The concert body shape doesn't offer up a cutaway, making high-end solos all the more difficult. Whilst it's safe to say we were big fans of the neck, it's probably the only areas that received any form of criticism.
The strings felt quite close together, making finger pick style guitar playing much more difficult. That being said, this is only a small gripe in an otherwise flawless guitar – with most fingerstyle players probably seeing past this. 
As mentioned above, the LS16M is an electro acoustic guitar, bringing with it Yamaha's passive system + SRT Piezo pickup. However, and unlike other guitars in this price range, the LS16M does not come with a visible preamp.
Well, it doesn't come with a preamp at all. Whilst many competing manufacturers make this a staple design feature, we thought it was pretty brave of Yamaha to release the LS16M without it. That being said, it does give the guitar a much more natural, stripped back look that is right on trend right now. 
As for sound, with the LS16M's small body shape, no one will be surprised to hear that it offers up a prominent midrange voice with clear highs. The bass isn't as prominent and the overall volume is less powerful than larger alternatives. The 5 piece neck certainly adds to the guitar's brightness, whilst the zero impact passive pickup provides a clarity that is unquestionable and joyous. 
Video Demos
Pros
Nicely designed shape that most individuals will find easily playable

Solid Engelmann spruce top

Yamaha's ARE technique used

Great value for money
Cons
Some individuals may find this guitar a little too small

Strings feel a little too close for fingerpicking
Conclusion
Yamaha aren't always associated with premium guitars, but this one is certainly out of the norm as it simply screams record studio quality. From the looks to the build, if you're a fan of Yamaha then you aren't going to want to miss this one.
View Price
More from Guitars
---
The Gibson Les Paul is a classic electric guitar that has been a favorite of guitarists for generations. One of …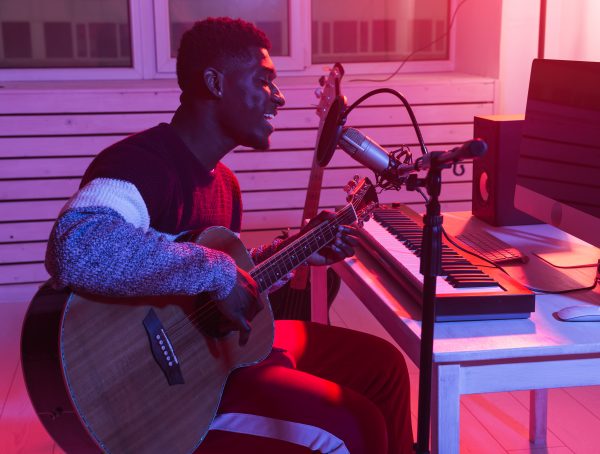 When recording music or audio, the equipment you use can affect the outcome of your production. This is necessary for …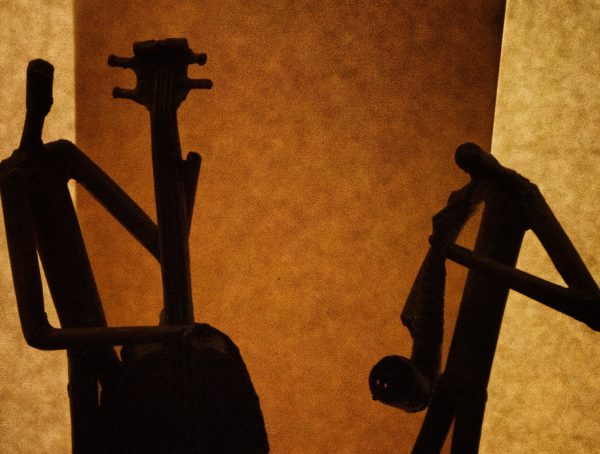 What should you be looking for when buying a gypsy jazz-specific guitar? Well, first of all, hello to you my fellow …
Editor Picks
---