Sound

Build Quality

Cost

Playability
How does the Yamaha A3M Cutaway fare in a rigorous review?
One of the great things about Yamaha is, no matter what category, budget, or style you're looking for, they'll most likely produce a guitar that suits your exact requirements.
The Yamaha A3M falls in the higher-end of the electro acoustic price spectrum, offering up a whole host of quality features that make this guitar a real joy to play.
The A series is Yamaha's performance-focused lineup of guitars, designed specifically for the stage and equipped with characteristics such as durability, tonal versatility , and powerful acoustic projection. Introduced to the market back in 2017, the A3M has been a hit amongst giggers and hobbyists alike, finding what some class as the perfect middle ground between price and performance.
The A3M offers a fairly basic design, bringing Yamaha's original concert body style with Western body cutaway to the table. The A3M makes use of all-solid Mahogany back and sides alongside hand-selected premium Sitka Spruce top for a well-rounded tone that is sure to meet most playing requirements.
The A3M also comes with Yamaha's proprietary A.R.E treatment (acoustic resonance enhancement), a technique that essentially gives new wood that distinctive tone that only comes with age. 
This guitar comes with a 23.65" scale length Mahogany neck capped with a 19-fret Rosewood fretboard which is great for speed and accuracy. The neck feels extremely comfortable and comes equipped with a straight taper and rolled edges for smoother playability. As mentioned above, the A3M also offers a western body cutaway in the treble end of the neck, allowing players to get full access to higher-end notes. 
Yamaha's own S.R.T (studio response technology) system has been utilized in this guitar, allowing players to take it from the couch to the stage with little to no fuss. The system itself is well-regarded, blending together a piezo pickup and microphone combination.
The preamp offers up good tonal variety thanks to a 3-band EQ system (bass, middle, and treble) that can be found on the side of the guitar. Furthermore, the A3M also comes equipped with a quality set of sealed die-cast chrome tuners, Urea nut and saddle, and ebony bridge – all of which work together to create tonal stability and excellent resonance.
From a sound point of view, I have to say, this thing is extremely satisfying to say the least. Whether you opt for acoustic projection or electric tone, it's safe to say you'll be impressed by the sound profile this guitar can produce.
The combination of solid spruce, solid mahogany, and Yamaha's ARE treatment gives this guitar a beautifully well-rounded tone which ticks all the right boxes. 
Overall, if you're looking for a studio/stage ready guitar that falls under the $1000 price range, offers a stunning sound profile, and is a joy to play, then the Yamaha A3M might be exactly what you're looking for. 
Video Demos
Pros
Yamaha's ARE treatment

Excellent sound profile

Good value for money

All-solid Mahogany back and sides

Classic Solid Spruce Top
Cons
Conclusion
It seems like all I do is review the top-end of Yamaha's acoustic guitars, but they really are something to write home about. Make sure you check out the video demos above and give this one a serious think if you're looking for a premium cutaway acoustic that you can rely on.
View Price
More from Guitars
---
The Gibson Les Paul is a classic electric guitar that has been a favorite of guitarists for generations. One of …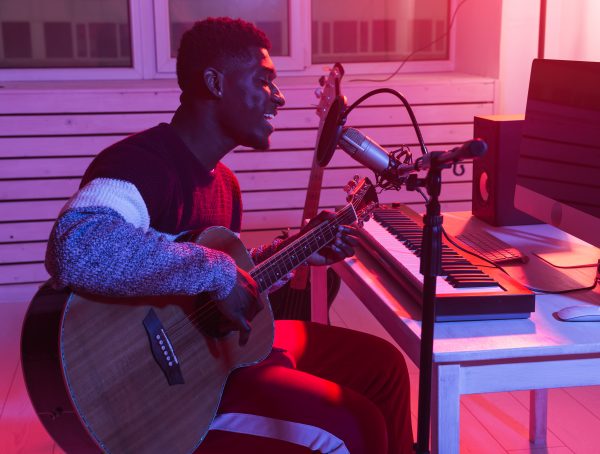 When recording music or audio, the equipment you use can affect the outcome of your production. This is necessary for …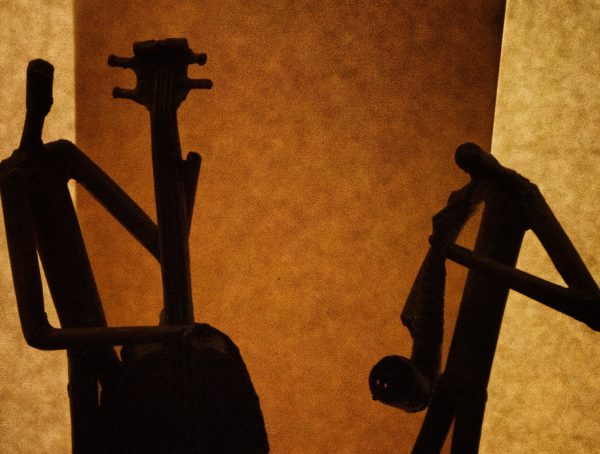 What should you be looking for when buying a gypsy jazz-specific guitar? Well, first of all, hello to you my fellow …
Editor Picks
---