There's no denying that modern technology has made the world of effects pedal and amplifiers into a much better place. From ridiculously distorted tones to amps with built-in effects, there's literally the perfect amp out there for everyone.
A recent trend has seen the rise in analog valve amps and emulators, which certainly get the job done… But that isn't the question we're here to answer. If you're experiencing information overload when searching for a classic valve amp, or simply want to know why a player would choose a pure valve amp over the modern alternative, then keep on reading.
What Makes a Valve Amp so Special?
Most guitar players can sum up what this type of amp means to them in one word: 'Warmth'.
Now, let's get nerdy for a minute, and really delve into the specifics of why you would choose to purchase a classic.
Technically known as Thermionic Valves, the amplifier is made up of tubes which, once heated via the current running through the amp, modulates the current and passes the signal out through the cab or speaker of the amplifier.
Originally thought up by Thomas Edison, this form of passing an electronic current via the 'tubes' is what turned the world of the guitar on its head.
You've no doubt already seen that we refer to the valve amp as having a naturally 'warm' tone, which is a truth that extends to the science behind the signature sound. The tubes operate in a fashion which allows frequency control with little feedback, particularly the 'triodes' which are the main drivers in the 'warmth' guitarists report when using this kind of amplifier and responsible for modulating the current once the tubes are heated.
The tubes allow the guitarist to be able to crank the volume of the amplifier up whilst still being able to maintain a clean tone when played lightly, and a distorted tone when played hard. Additionally, once gain is introduced, the lower frequencies the valves produce allow for a much more well-rounded overdriven sound, commonly described as much more 'together' or 'cleaner' overdrive when compared to modern alternatives. Keep in mind too that these overdriven effects are a natural byproduct of the amplifier, not an after-effect relied upon by distortion or overdrive pedals. This is often the main reason why many guitarists who love the classic rock tone choose a valve amp, as the method of reproducing the classic tone is not complicated by having to purchase a variety of pedals or effects.
You can read more about the history of the tube amp here. Let's now look at the anatomy of one of the most classic valve amp combinations, and why this is often referred to as the best valve amplifier by both new and old guitarists alike.
VOX AC15C1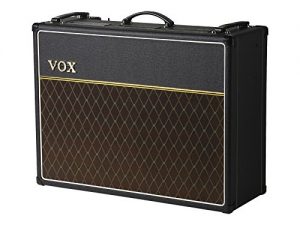 The VOX AC15C1 sounds as retro and classic as it looks. With over 50 years of honing experience when it comes to the AC, VOX have created a warm and fully-rounded valve amplifier based on the original sound, build and designs of the first amp.
If you want to learn more feel free to check out our guide on the top 20 valve amplifiers, or simply dive into the product descriptions on Amazon and purchase the Vox AC15C1 for yourself!
This can also be purchased as an amp head, which allows the guitarist a greater degree of control when choosing a speaker to go with the head. You can read more about whether to choose an amp head or a combo amp with our extensive guide, or take a look at the classic Vox Amp Head.
Buying a Valve Amp in 2018
When it comes to choosing what type of amp to buy in 2018, there are three primary options:
Pure Valve Amplifier
Valve/Solid State Hybrid
Solid State/Digital Amplifier
So, what's the best option for you? We'll explore this question and more below, so you can see what the pros and cons of both tube and solid state amplifiers are, and make an informed decision. After all, amplifiers are not a cheap purchase, so you have to be sure you're not only buying an amp worth the money, but also one that's ideal for your playing style and the sounds you want to achieve.
Valve Amps vs Modern Amplifiers
Valve Amp Pros & Cons
Warm, classic rock tones are guaranteed
Perfect for achieving lightly-overdriven tones
Hifi, crystal clear signal
Tubes can be costly to continue to replace
It may become difficult to find spares for vintage amplifiers
Solid State Amp Pros & Cons
Valve effects can be emulated
Cheaper than a tube amp option
Built-in effects come as standard
May not offer tones as 'full' as an original tube amp
So, what's the best alternative if you cannot make your mind up? Before you go and purchase the wrong type of amplifier, consider the modern wonders of a Solid State and Digital Amplifier combination – we've added our favourite and a bit about why a blend of the old and the new is perfect for players who are not 100% sure on what they're looking for.
The best of Both Worlds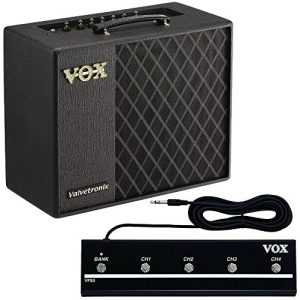 One word: Hybrid. A hybrid amplifier combines the tubes of the classic amps, and the built-in effects and quirky extras of modern solid-state amplifiers. Much like our favourite tube amp, we simply have to recommend our favourite hybrid amplifier which also happens to be a Vox! This time it's the VT40X from the Valvetronix range.
The VT40X comes with virtual modelling technology which emulates the warmth of tube amplifiers, and also includes built-in effects, a preamp, amplifier presets, and even a footswitch… What's not to love!
Make sure you check out the best of both worlds here!
Got a question? Drop one below and we'll get an answer to you, and add this on to our FAQ list.
Top Pick
Tone

Build

Features

Weight
More from Guitars
---
The Gibson Les Paul is a classic electric guitar that has been a favorite of guitarists for generations. One of …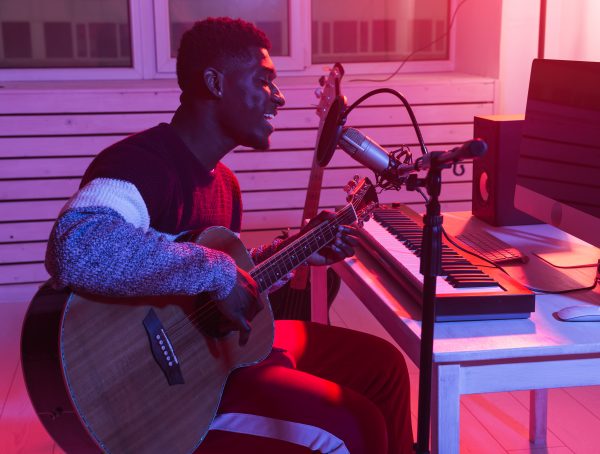 When recording music or audio, the equipment you use can affect the outcome of your production. This is necessary for …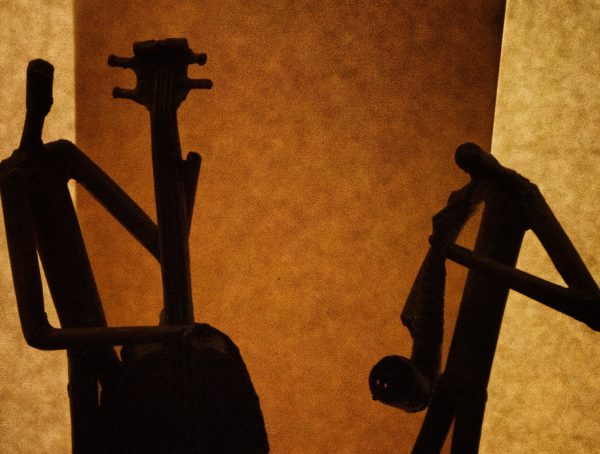 What should you be looking for when buying a gypsy jazz-specific guitar? Well, first of all, hello to you my fellow …
Editor Picks
---