Takamine GD90CE-ZC Dreadnought
Sound

Playability

Cost

Build Quality
Is the Takamine GD90CE-ZC Dreadnought as good as it looks?
The Takamine GD90CE-ZC features the tried-and-tested Dreadnought body shape which is renowned for comfort and a variety of different playing styles. It comes to the table boasting a stunning design, quality hardware, and TP4TD electronics that bring out the guitar's acoustic depth nicely. With a price tag that is considered extremely good value for money, the GD90CE-ZC from Takamine is a guitar that ticks all the right boxes. 
Features & Build
As stated above the GD90CE (as we'll call it) offers up the classic Dreadnought shape which was originally invented and made famous by Martin Guitars. The shape is deemed comfortable for most players, but more so for individuals with a slightly longer reach. The large shape provides excellent acoustic projection and packs plenty of bass and mid-range tonality.
The back and sides are designed using ziricote wood which give this guitar a sound that is characteristic of rosewood but with a greater mid range tone. Solid spruce (a strong wood that ages over time) is used for the top of the Takamine GD90CE-ZC. One of the great features of this wood is how the sound matures as it gets older – providing more bass and character as it ages.
The body gets a final coating of natural gloss, giving it a polished look that showcases the wood's natural grain in a fairly subtle fashion. A tortoise shell pickguard and ovangkol bridge finish the guitar's look off nicely. 
Takamine has equipped this guitar with a mahogany neck and a 19-fret Ovangkol fingerboard, both of which look fantastic and add their own unique tonal characteristic to this guitar. All 19 frets are accessible thanks to the cutaway shape of this dreadnought, allowing soloists full access to this guitar's high range.
The neck is light and accommodates a whole host of different playing styles, making it perfect for any guitarist that likes to experiment with different sounds. The Ovangkol fingerboard provides a strong, clear tone that is picked up perfectly by the TP4TD electronics. 
Speaking of electronics, you'll be able to take this guitar from the living room to the stage with minimum fuss. Whilst this guitar sounds fantastic right out the box, players will be able to tweak the guitars sound profile by using bass, middle, and treble controls found at the top of the body. Alongside this, a built-in tuner has also been equipped for quick, on the fly tuning tweaks. 
Overall, whilst this isn't the most expensive guitar out there, it's certainly one of the finest all-rounders you can get for this specific price point. Not only does it bring a classic look to the table, it also offers up a sound profile that is suited to almost any style of music. 
Video Demos
Pros
Equipped with the ever-popular dreadnought shape

Cutaway body that allows players access to the higher frets in the guitar's range

Ziricote side and back, providing nice bass and mid-range clarity

Excellent plugged in sound that will not disappoint
Cons
Lacks some premium features you might find on slightly more expensive alternatives
Conclusion
Takamine are another premium acoustic brand that I can't keep myself from praising. If you're looking for a trusted acoustic brand and want to invest in an acoustic guitar that is as traditional as it is fun to play, you're in the right place with this one.
View Price
More from Guitars
---
The Gibson Les Paul is a classic electric guitar that has been a favorite of guitarists for generations. One of …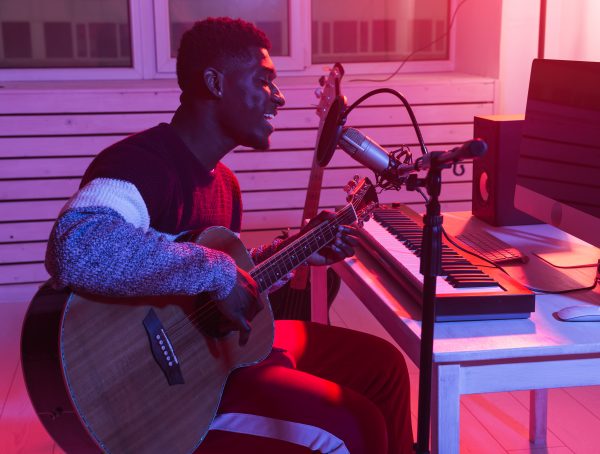 When recording music or audio, the equipment you use can affect the outcome of your production. This is necessary for …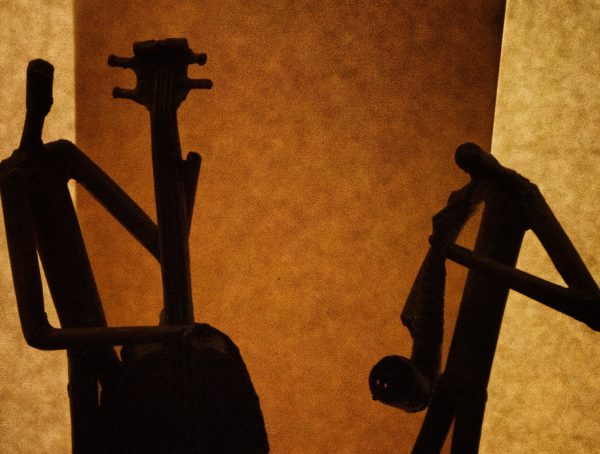 What should you be looking for when buying a gypsy jazz-specific guitar? Well, first of all, hello to you my fellow …
Editor Picks
---