Sound

Build Quality

Price

Playability
How good is the Ovation AX Series? – Full Review Below!
Ovation Guitars have been around for over 50 years now, bringing some of the most uniquely designed guitars to the electro-acoustic marketplace. The 2078AX-5 is an elite standard electro acoustic guitar, featuring a hand-selected, deluxe AA solid-spruce top with scalloped bracing and Ovation's proprietary Contour Bowl composite body.
Features & Build
The deep contour cutaway shape of the 2078AX-5 has been ergonomically designed to provide the highest levels of comfort and playability. Alongside its unique shape, the 2078AX-5 also features Ovation's distinctive multi-soundhole design that has been tailored to enhance string vibrations and resonance via improved soundboard efficiency. To finish the body off, Ovation equipped the upper-bout soundholes with inlaid exotic hardwoods, giving this guitar an eye-catching look that is like no other.  
Players will find a 25" scale length, 5-piece mahogany/maple neck with satin natural finish and bound ebony fretboard. The 5-piece construction of the neck not only gives this guitar added strength, it also provides a tonal accuracy that is quite apparent.
Alongside 22 playable frets, players will also find pearl dots/diamonds inlays that add a premium characteristic to the overall style of this guitar. The 2078AX-5 also boasts hand-inlaid abalone appointments and deluxe-grade ebony fretboard and bridge, finishing its look off in superb fashion. 
As far as sound goes, you really can't knock this guitar one bit. It sounds absolutely stunning. Utilizing the OP-Pro studio preamp, the 2078AX-5 can boast a sound profile that is up to the highest of standards. Strummed chords, fingerpicked arpeggios, and single-note solos all sound utterly superb – further enhanced by the quality of the studio-grade preamp.
Players wanting complete control over their sound signature will be more than pleased with the OP-Pro preamp. It comes equipped with a 3-band EQ, exciter and compressor/limiter, and a chromatic tuner for on the fly tweaks as well. This complex blend of features allows guitarists to fine-tune their sound to their exact requirements.
From a raw, unplugged sound point of view, the Lyrachord composite mid depth body gives players access to a powerful acoustic projection that is characterised by a bass undertone and crisp midrange. That being said, the bass is by no means overpowering. Bright highs are still distinctive and prominent in this guitar's sound profile. 
All-in-all, the Ovation AX series 2078AX-5 is a stunning guitar, to say the least. Whilst many will be sold on design features alone, that isn't the only thing this guitar has going for it. With a studio-grade preamp, this guitar puts out a natural, uncolored sound that is worthy of a much higher price tag. 
Video Demos
Pros
Equipped with Ovation's studio-grade OP-Pro preamp

A stunningly unique design that is eye-catching, to say the least

Powerful acoustic projection via Ovation's unique multi-soundhole design

Hand-inlaid abalone appointments alongside deluxe-grade ebony fretboard and bridge

Extremely good value for money
Cons
Design might be a little out there for some individuals
Conclusion
Ovation provide an incredibly unique, bespoke and ultimately premium range of acoustic guitars that don't cost any more than some of the more popular brands.
From their iconic body shapes at both the front and back to that iconic headstock and trim, there's something appealing for every guitarist with the Ovation ranges.
View Price
More from Guitars
---
The Gibson Les Paul is a classic electric guitar that has been a favorite of guitarists for generations. One of …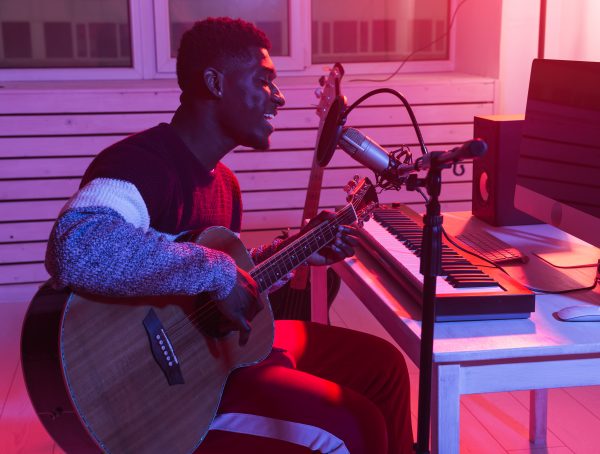 When recording music or audio, the equipment you use can affect the outcome of your production. This is necessary for …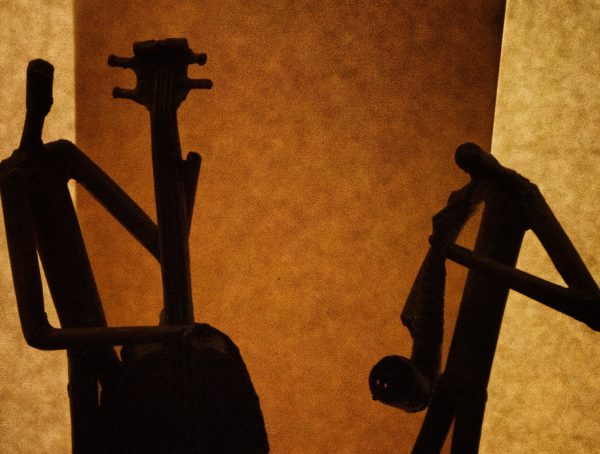 What should you be looking for when buying a gypsy jazz-specific guitar? Well, first of all, hello to you my fellow …
Editor Picks
---