We've reviewed the Ibanez RG & GRG together – Here's what we honestly think.
So, what's actually the difference between the Ibanez RG and the GRG? Oddly enough, it's a question we're often asked at Guitaarr. And, whilst we're usually busy with our ultimate guides, we're always happy to answer readers questions and create posts such as this one to guide you in the right direction.
Our Favourite Ibanez RG: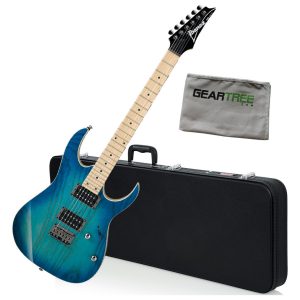 View Price
Jump To: Introduction | GRG | RG | Video Demos | Conclusion
Introduction
In this post we'll cover the fundamental differences between the GRG & RG ranges, highlight a few of our favourite guitars across both ranges, and also what we love and hate about them both. One thing is for certain though… Ibanez sure got it right with both!
GRG Series

Ibanez produced the GRG series with the goal of appealing to beginner guitarists and those with lower budgets who wanted to get a great guitar for shredding without shelling out the big bucks. Whilst you can read more about the GRG series straight from the source, we've outlined the primary points below that you need to know about the Ibanez GRG guitar range:
Covers the GIO, GRG, GRX, GSA and GAX guitars
Is the budget option of the much-loved RG range
Commonly built with a maple neck & mahogany body
Rosewood fretboards with signature Ibanez sharktooth fret inlays
Do not come with a Floyd Rose locking tremolo system as standard
Most models will come with Ibanez signature infinity pickups – Models exist with EMG alternatives
So, why would you choose the GRG range above the RG range? Well, having looked at the above specifications, it's clear that, for the money, a guitar from the GRG range is well worth it.
Where it lacks in comparison to the RG range is the hardware and overall build quality. We will get into this more throughout this post, but you just need to be aware that the GRG comes with hardware and a build quality that, whilst not the greatest, is still fantastic for the price and certainly a vast improvement in comparison to other guitars at that price range.
The price for GRG guitars starts from around £150/$200. 
RG Series

The RG series is arguably the one of the most iconic and well-known series of guitars in history. From glam and big hair rock of the 80's, to modern day shredders and even 7 string & 8 string incarnations, the RG range is the ultimate force in the arsenal of Ibanez. With multiple signature ranges such as the legendary Steve Vai JEM, the RG has inspired countless musicians and guitar companies to follow in their footsteps. But enough about what we love about the series, what do you actually need to know? Here's the low down:
Note: Whilst the RG range is extensive with sub-models such as premium and iron label, for the purposes of this article we will stick solely to the standard, unmistakable and original RG collection:
Wizard 3 Maple Neck
Mahogany Body with Ebony Fingerboard
DiMarzio Pickups
Floyd Rose Locking Tremolo System (where applicable)
Premium Ibanez ranges
Signature models based on the iconic RG design
The original guitar for shredders with an iconic thin neck at just 43mm at its thinnest point
The price for GRG guitars starts from around £300/$400. 
So, what does the RG range have that the GRG doesn't? 
As you may have noticed, the big difference comes from the quality of materials used within the build. This is what sets the ranges apart in price too, as branded hardware and expensive woods play a part in overall cost.
Exclusivity and ease of production also plays a factor, with RG ranges generally more limited and open to exclusive collections than their GRG cousins.
Should I get an Ibanez RG or a GRG?
The biggest questions you need to ask yourself are can I afford an RG and do I want to sacrifice monetary savings over build and hardware quality? 
At Guitaarr, we would honestly recommend a GRG to beginners who want to experiment with the draws of shredding. From sweep picking and pinched harmonics to whammy-bar dive-bombs, an Ibanez just does not compare.
If you have already had a GRG or have the budget for something a little more high-end, then we would definitely point you in the direction of the RG range. The build quality and hardware options are far superior to the GRG range, plus Ibanez will generally make a greater effort in making guitars within the RG range stand out with custom finishes and quirky additions.
Video Demos & Our Favourites
We couldn't make this list without including our 5 favourites from each range. Take a look below at the video reviews, and feel free to take a look at current prices of our top selections.
GRG Series
Ibanez GRG 170DX
Ibanez GRG 121DX
Ibanez GRG 120BDX
Ibanez GRGA120MGS
Ibanez GRG 7221
RG Series
Ibanez RG 412AHM
Ibanez RG 1070PBZ
Ibanez RG 350DXZ
Ibanez RG 652AHMFX
Ibanez RG 6PCMLTD
Conclusion
To conclude, we simply cannot recommend the GRG more for beginners. It's cheap, has a great build quality for the price, and whilst the hardware isn't amazing, the range is still fantastic in comparison to guitars of that price.
We recommend the RG for players with a higher budget who are serious about a guitar for metal and rock, or who really want to take shredding and all the frills of technical guitar playing to the next level!
More from Guitar Brands
---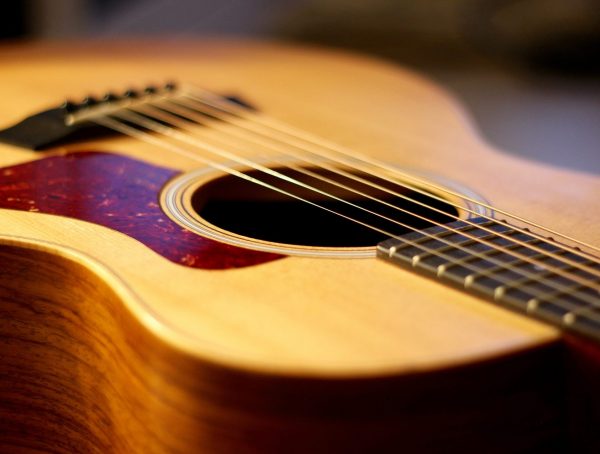 Wondering what the best acoustic guitars are from iconic brand Taylor? It's certainly quite a common question! And, in terms of …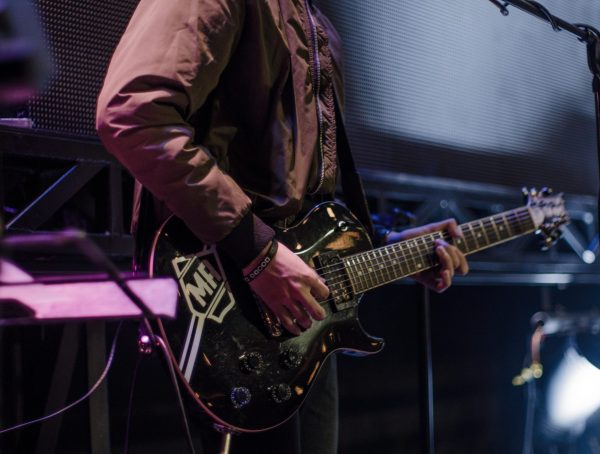 Best On A Budget PRS SE 245 Great for players looking for a PRS without the high price tag View Prices Best Overall PRS SE …
So you're looking for a Fender but don't know what to choose... We've all been there! When it comes to comparing …
Editor Picks
---